AMARILLO, TX – As an attorney, I must have a good relationship with the State Bar of Texas. If the Bar concludes that I have violated the Code of Ethics applicable to Texas attorneys, then I will lose my law license. If I lose my license, then I will end up at 7-Eleven selling Big Gulps. The same concept holds true for the DME supplier as it pertains to its relationship with the NSC. If the NSC concludes that the supplier has violated one or more Supplier Standards, then the NSC will yank the supplier's PTAN.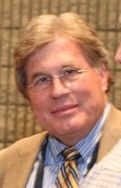 The NSC is becoming increasingly aggressive in monitoring DME suppliers. When a supplier undergoes reenrollment, the NSC will ask for a number of documents and will ask a number of questions. Outside of the reenrollment process, the NSC will look closely at a DME supplier if (i) CMS receives complaints from beneficiaries, physicians, and others and/or (ii) CMS contractors and governmental agencies ask the NSC to investigate certain aspects of the supplier. In scrutinizing a DME supplier, if the NSC concludes that one or more Supplier Standards are not being met, then the NSC will revoke the supplier's PTAN if the supplier does not quickly correct the problem. A case in point is a letter that a DME supplier received from the NSC. The letter says, in part:
Dear Supplier:
This letter is official notice that the Supplier Audit and Compliance Unit (SACU) of the National Supplier Clearinghouse (NSC) has found the facility listed above to be in violation of one or more of the Durable Medical Equipment, Prosthetics, Orthotics and Supplies (DMEPOS) supplier standards approved by the Centers for Medicare and Medicaid Services (CMS). … More specifically, we would like to draw your attention to the following standard(s):
42 CFR § 424.57(c)(1): Operates its business and furnishes Medicare-covered items in compliance with … applicable laws:
The Respiratory Care Practitioner license on file with the NSC expired. Please submit a current copy of this license to prove your compliance with this standard. In addition, a copy of your Orthotist license is also required.

42 CFR § 424.57(c)(11): Must agree not to contact a beneficiary by telephone when supplying a Medicare-covered item unless [one of the following exceptions are met]:
Our office received multiple referrals regarding your company conducting unsolicited business. Please be advised that you will be required to provide the following documentation for the beneficiaries in question: written authorization signed by the patient to be contacted by your company, medical orders from the ordering physician or non-physician practitioner, delivery tickets and complaint logs. In addition, please provide documentation on how you obtain new patients referrals and how you get their written consent to be contacted by your company. Please contact me at the telephone number listed below as soon as possible for specific beneficiary information in order for you to prove compliance with this standard. If contact is not made within the required timeframe, it may result in revocation of your Provider Transaction Account Number (PTAN).

42 CFR § 424.57(c)(12): Must be responsible for the delivery of Medicare covered items to beneficiaries and maintain proof of delivery. (The supplier must document that it or another qualified party has at an appropriate time, provided beneficiaries with necessary information and instructions on how to use Medicare-covered items safely and effectively.)
The prefabricated and customer lower limb orthoses billed by your company are items that include measuring, fitting and adjustment. A qualified practitioner must be the one who fits, delivers and instructs the Medicare beneficiary on how to use these devices. Please submit the certifications for the individuals fitting and delivering these items to Medicare beneficiaries and explain how you perform these services for out of state beneficiaries. A list with the names, licenses and states/areas covered by these individuals is also needed.
42 CFR § 424.57(c)(13): Must answer questions and respond to complaints a beneficiary has about the Medicare-covered item that was sold or rented. A supplier must refer beneficiaries with Medicare questions to the appropriate carrier. A supplier must maintain documentation of contacts with beneficiaries regarding complaints or questions.
Our office received a referral concerning one of your beneficiaries as it relates to the services provided by your company. Please contact our office for detailed information concerning this individual. Once you call, you will be requested to submit documentation related to this beneficiary you have on file such as: medical orders, servicing tickets, delivery tickets, return tickets, records of any follow up visits and all other documentation related to this beneficiary's calls received by your company and how you have resolved the complaints received.
42 CFR § 424.57(c)(19): Must have a complaint resolution protocol to address beneficiary complaints …
It appears that your company is not addressing your beneficiary complaints according to Medicare standards. Please submit a copy of your complaint resolution protocol to prove compliance with this standard.

42 CFR § 424.57(c)(20): Must maintain…information on all written and oral beneficiary complaints, including telephone complaints …
You will be required to submit a copy of your complaint log to prove compliance with this standard.
42 CFR § 424.57(c)(21): Provides to CMS, upon request, any information required by the Medicare statute and implementing regulations.
A representative from the Benefit Integrity Unit (BIU) mailed your company a demand letter on _______, 201_ requesting documentation regarding a Medicare beneficiary. You have failed to respond to their request. Please be advised that not responding to requests for information is considered a violation of this supplier standard. A corrective action plan on how you plan to respond to these and any future requests for information, including, but no limited to medical records, is required.
Please be advised that you are allowed 21 calendar days from the postmarked date of this letter to provide the SACU with information that may allow us to verify your full compliance with the DMEPOS supplier standards. If you fail to comply with the 21-day deadline, the SACU may initiate actions to revoke your Medicare DMEPOS supplier number.
The lesson to be learned from this letter is that if the DME supplier is doing something it should not be doing…or if it is not doing something it should be doing…then there is a probability that the shortcoming will come to the attention of a governmental agency or CMS contractor. If this occurs, and if the problem comes to the attention of the NSC, then the supplier's PTAN will be in jeopardy. To avoid this type of problem, the supplier must be proactive. The supplier needs to conduct periodic self-audits to determine if it is complying with the Supplier Standards. And once a year, it is wise for the supplier to have an outside (impartial) consultant conduct a similar review.
Jeffrey S. Baird, JD, is chairman of the Health Care Group at Brown & Fortunato, PC, a law firm based in Amarillo, Tex. He represents pharmacies, infusion companies, HME companies and other health care providers throughout the United States. Baird is Board Certified in Health Law by the Texas Board of Legal Specialization, and can be reached at (806) 345-6320 or jbaird@bf-law.com.