ATLANTA – After reviewing many comments from exhibitors and attendees, Medtrade officials made some headline-grabbing changes last week. Longer panel discussions, for example, will allow for more in-depth learning to help attendees get maximum educational value. Exhibitor hours will now be 10:00 a.m. – 5:00 p.m. on Tuesday (day two) and Wednesday (day three), and the show will end with a reception (on the show floor) on Wednesday evening.
"The changes are not made lightly, but we are responding to feedback to improve the experience for attendees and exhibitors," said Kevin Gaffney, group show director, Medtrade. "So far, the reaction from exhibitors has been overwhelmingly positive. We also believe providers will appreciate the opportunity to network with the show-ending reception, and those who are there will have the chance to win $5,000, which is also pretty neat."
Some exhibitors chimed in on the recent changes:
• "MK Battery applauds the decision to change the Medtrade schedule. It's really all about quality and not quantity, and we believe the shortened schedule will result in a more efficient use of time for exhibitors and attendees alike. That's more important than ever in today's business environment."
— Wayne Merdinger, executive vice president and general manager, MK Battery
• "Medtrade organizers are making changes based on customer feedback. We support their focus on continuous improvement and making the show more efficient and effective for exhibitors and attendees."
— Alison Johnson, senior manager, Event Planning, ResMed
• "The closing reception at Medtrade is a fantastic way to not only close down the conference but an extremely smart way to continue the networking aspect of the entire show. Everyone benefits, whether you want to relax with an adult beverage or spend a few more minutes chatting about new solutions, this event will accomplish both."
— Jennifer Leon, vice president, Brightree Patient Collections
• "This sounds like an excellent idea. Sounds like Medtrade organizers are really thinking about the needs of the attendees. Longer panel discussions is a good idea as long as the panelists share the discussion points well."
— Tom Meadows, ACU-Serve Corp, Cuyahoga Falls, Ohio
• "I feel that any extra exposure that we can get with attendees at the show-closing reception can only be highly beneficial to all exhibitors. JST Concepts looks forward to the opportunity to meet 
with as many attendees as possible."
— Jeff Turitz, JST Concepts
• "I think the changes were necessary. The third day of the Expo [Thursday] tended to be a quiet day where everyone was just waiting around for the floor to close so they could start breaking down booths."
— Rebecca Velazquez, marketing coordinator, 3B Medical Inc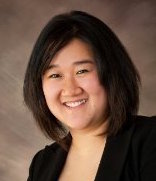 • "In the past, Medtrade would be busy the first two days, and the 3rd half-day would be pretty slow, so I'm hoping the second/last day [of the Expo] at Medtrade this year will still be as busy as other years. The show-ending reception will hopefully help with that."
— Michelle Yoon, credentialing operations manager, Board of Certification/Accreditation (BOC)
• "As longtime exhibitors, the new format of two full days instead of two and a half days is awesome for us. It will help us in so many ways—less staff in hotels, less meals, more time to break down the booth. This is the best news from Medtrade for a long time.
— Garth Walker, managing director, National Ramp, Valley Cottage, NY
• "At VGM, we understand the strategic planning needed to coordinate a conference that provides great value and return on attendees' investment. When you factor in the value of attendees' time away from the workplace and family, it's a wise decision to shorten the conference by one day. VGM fully supports the change and we look forward to continuing to support this important industry event."   
— Sarah Conger, Events Department Manager, VGM Group Inc  
• "We have enjoyed Medtrade for many years. As a member of the DME industry, we are hopeful that Medtrade will continue to bring value to all of us. The DME industry is changing dramatically, so of course its major trade show must change as well." — Wayne Bailey, director of Client Services, Bonafide Management Services
In addition to the longer panel discussions, the familiar 60-minute sessions will also be available for those who favor shorter presentations. "There is an efficiency factor there for people who are used to planning for an hour," says Gaffney. "The topics are really focused to best inform people about what is going on now. Ultimately, we are flexible with this format, and each year we will be examining feedback and doing what is best for attendees and exhibitors."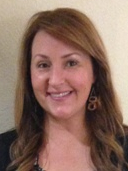 "The change is definitely based on exhibitor feedback, survey data, and subsequent analysis by the Medtrade EAB and staff members," adds Sarah Varner, marketing director, Medtrade. "We are modifying the show schedule to provide exhibitors with the highest quality exposure to Medtrade attendees, as well as to offer the best experience for attendees—many of whom may be able to save additional money on hotel and expenses. The addition of a networking component at the end increases opportunities for exhibitor/attendee engagement and follow-up."
As before, workshops and educational sessions will take place on Monday (Oct 23), with additional educational sessions on Tuesday (Oct 24) and Wednesday (Oct 25). Early registration for Medtrade, scheduled for Oct 23 – 25, 2017, at the Georgia World Congress Center in Atlanta, is coming soon.