AMARILLO, TX – Two New Jersey-based diabetic medical equipment companies and their respective owners, who are brothers, have agreed to pay $12 million to settle allegations they used a fictitious entity to make unsolicited phone calls to Medicare beneficiaries in order to sell them medical equipment, the U.S. Department of Justice (DOJ) recently announced.
U.S. Healthcare Supply LLC and Oxford Diabetic Supply Inc., respectively owned by Jon P. Letko and Edward J. Letko, who also serve as company presidents, were accused of violating the False Claims Act ("FCA") by setting up a fictitious company and using it to make unsolicited sales calls to Medicare patients.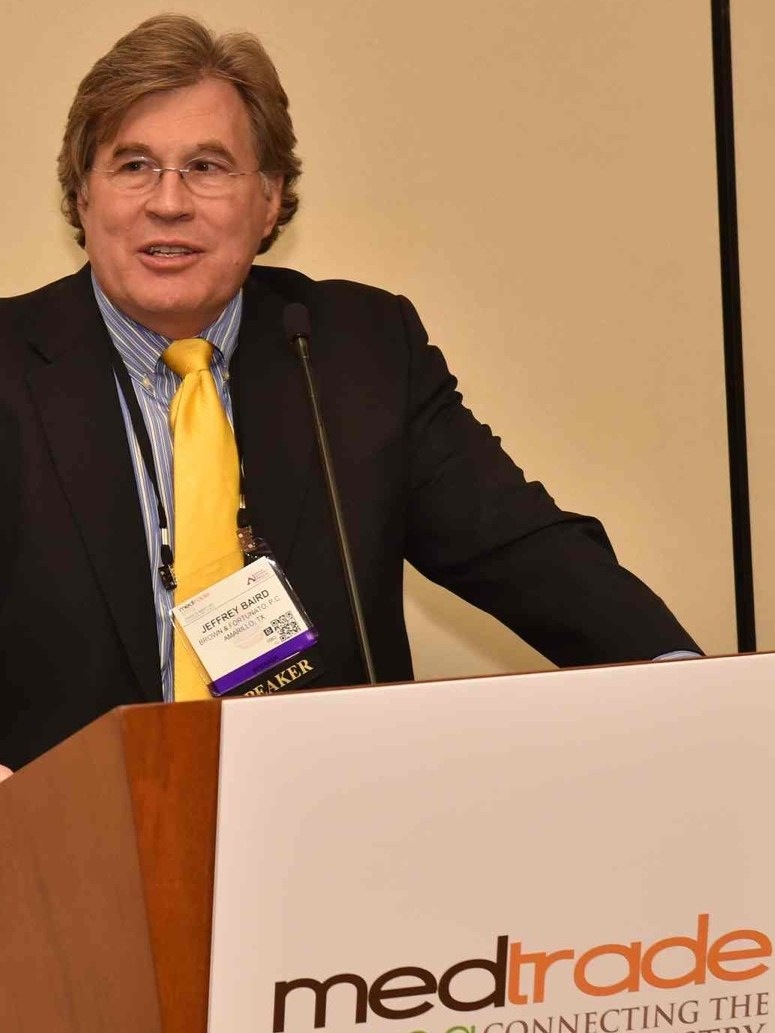 According to the DOJ, to settle the matter U.S. Healthcare Supply has agreed to pay $5 million plus interest, Jon Letko has agreed to pay more than $1 million plus interest, and his brother has agreed to pay $6 million plus interest.
"Cold-calling people to sell them expensive medical equipment is prohibited for a reason: unsuspecting patients shouldn't be coerced into making medical decisions about devices and equipment — which they may not even need — on the basis of a sales pitch," U.S. Attorney for the District of New Jersey, Paul J. Fishman, said in a statement.
Federal authorities alleged that the two DME suppliers set up and controlled an entity called Diabetic Experts, Inc. to make sales calls to Medicare patients and then submitted claims to Medicare for the equipment that they sold. According to the DOJ, this violated the Medicare Anti-Solicitation Statute.
Mr. Fishman explained that the government takes a stance against this type of practice because "medical decisions should be made solely by a patient and a doctor," and those decisions "should not be influenced by a company cold-calling a Medicare patient to sell equipment that the patient might not even need."
The settlement marks a victory for a task force formed in 2009 to combat health care fraud, the DOJ said. The DOJ noted that the FCA has been one of its "most powerful tools" in its crackdown on fraud. The DOJ said that since 2009, it has recovered more than $30.5 billion through FCA cases, with more than $18.4 billion recovered in cases involving fraud against federal health care programs.
What are the "takeaways" for DME suppliers?
• When a supplier submits a claim to Medicare that is "tainted," then it becomes a "false claim." For example, if a supplier receives orders from a physician with whom the supplier has a relationship that violates the Medicare anti-kickback statute and/or the Stark physician self-referral statute, then the claims become false claims.
• In this case, the suppliers' claims arose out of a violation of the anti-solicitation statute, which states that a supplier of a Medicare-covered item may not contact a Medicare beneficiary by telephone regarding the furnishing of a covered item unless (i) the beneficiary has given written permission (electronic or "blue ink") for the contact; (ii) the supplier has previously provided the covered item to the beneficiary and the supplier is contacting the beneficiary regarding the covered item; or (iii) if the telephone contact is regarding the furnishing of a covered item other than an item already furnished to the beneficiary, the supplier has furnished at least one covered item to the beneficiary during the preceding 15 months.
• Under the heading of "you can put lipstick on a pig, but it is still a pig," the DME supplier cannot directly or indirectly "cold call" Medicare beneficiaries.
• If the supplier violates the anti-solicitation statute, then not only is it exposed to false claim allegations, but the NSC will likely assert that the supplier has violated Supplier Standard #11…..resulting in a revocation of the supplier's PTAN.
• CMS takes telephone solicitation very seriously. I recall a conversation I had with a CMS official a number of years ago in which he said: "We do not like DME suppliers calling our beneficiaries."
Attribution: A portion of this article is attributed to an article written by Alex Wolf for Law360, on September 7, 2016, entitled "Med Equipment Cos. To Pay $12 M to Settle FCA Allegations."
Jeff Baird will be presenting the following webinar:
AAHOMECARE'S EDUCATIONAL WEBINAR
Billing Non-Assigned and Selling at Retail: Responding to Medicare Cuts
Presented by: Jeffrey S. Baird, Esq., Brown & Fortunato, P.C.
Tuesday, September 20, 2016
2:30-4:00 p.m. EASTERN TIME
On June 23, 2016, CMS published the July Fee Schedule for DME suppliers … and it is ugly. The rates encompass the expansion of competitive bid rates to non-CBAs. The cuts range between 45%-59% on common respiratory products, but reach 82% on TENS units and Enteral IV Poles. In response, suppliers need to distance themselves from Medicare fee-for-service. This webinar will discuss ways that the DME supplier can accomplish this. Specific issues to be addressed include: (i) What is the difference between a "participating" and a "non-participating" supplier? (ii) How can a "participating" supplier switch to being a "non-participating" supplier? (iii) What is Medicare's anti-discrimination rule … and how can the supplier avoid violating tis rule? (iv) What does it mean to bill non-assigned? (v) If the supplier bills an item non-assigned, then can the supplier set the price without limitations? (vi) If the supplier bills non-assigned, then is it required to submit a claim for reimbursement on behalf of the patient? (vii) When is it appropriate for a supplier to use an ABN? (viii) When selling Medicare-covered items for cash at retail, can the supplier charge the patient less than the Medicare allowable? Additionally, the supplier can work with hospitals to reduce the incidences of readmissions of patients soon after discharge; to accomplish this, the supplier and a hospital can jointly own a DME operation … or the supplier and the hospital can enter into a collaborative agreement.
Register for Billing Non-Assigned and Selling at Retail: Responding to Medicare Cuts on Tuesday, September 20, 2016, 2:30-4:00 pm ET, with Jeffrey S. Baird, Esq., of Brown & Fortunato, PC.
Contact Ika Sukh at ikas@aahomecare.org if you experience any difficulties registering.
FEES
Member: FREE
Non-Member: $49.00
Jeffrey S. Baird, JD, is chairman of the Health Care Group at Brown & Fortunato, PC, a law firm based in Amarillo, Tex. He represents pharmacies, infusion companies, HME companies and other health care providers throughout the United States. Baird is Board Certified in Health Law by the Texas Board of Legal Specialization, and can be reached at (806) 345-6320 or jbaird@bf-law.com.