AMARILLO, TX – The Affordable Care Act requires that, effective January 1, 2016, CMS use competitive bid program pricing information to reduce DME fee schedule amounts for DME suppliers outside of competitive bid areas. CMS began implementing the new DME reimbursement rates over a six month period beginning January 1, 2016. As a result of the reduced reimbursement rates, DME suppliers are examining ways to streamline their business model so as to be able to generate a profit. Here are three ways that the DME supplier can streamline its model.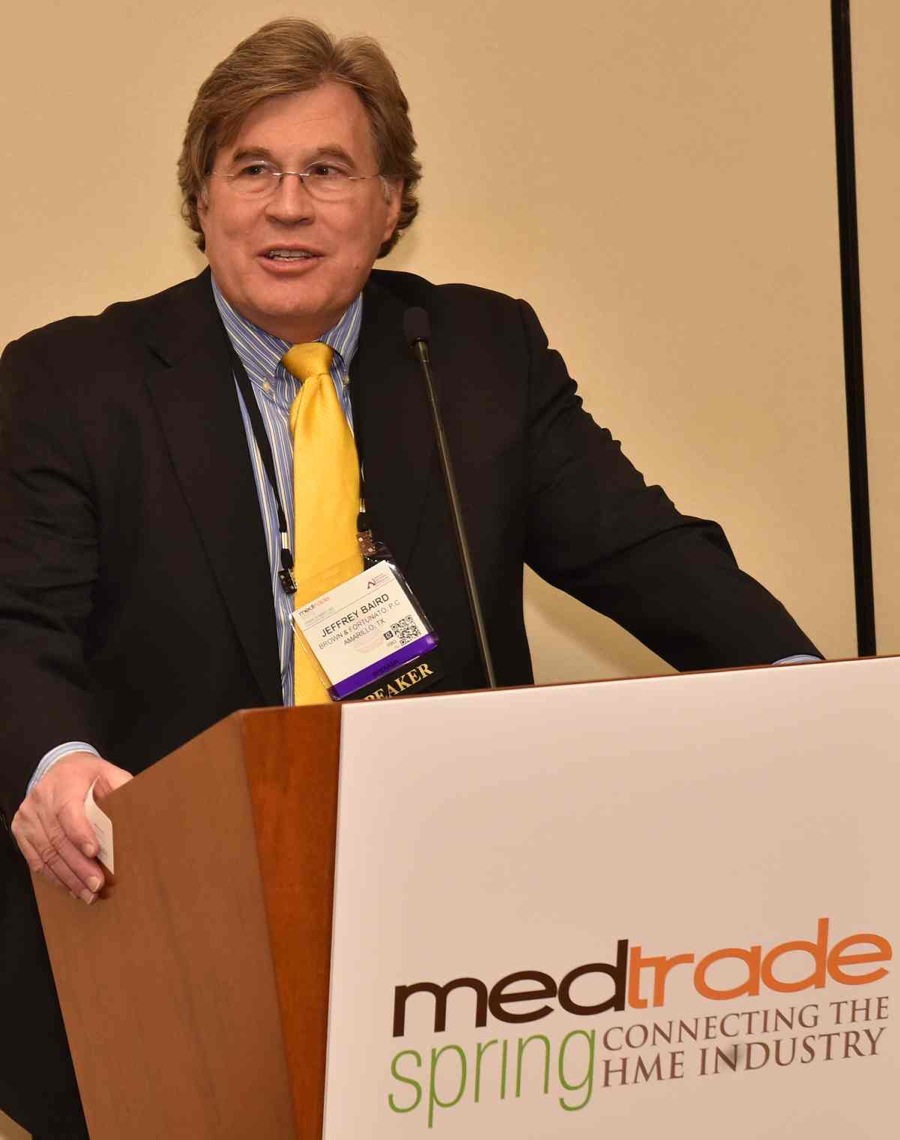 Providing Limited Array of Products
The supplier can provide DME products and services that present a higher margin of profit and discontinue providing DME products and services that are unprofitable. The supplier has the right to select which products it will supply to Medicare beneficiaries. However, the supplier is not permitted to discriminate against Medicare patients in favor of commercial patients. CMS can terminate a DME supplier's PTAN for a number of reasons, including if the supplier "places restrictions on the persons it will accept for treatment and it fails either to exempt Medicare beneficiaries from those restrictions or to apply them to Medicare beneficiaries the same as to all other persons seeking care." 42 C.F.R. 489.53. Under this regulation, the DME supplier cannot decide to provide certain products to commercial beneficiaries and deny the same to Medicare beneficiaries. Likewise, (i) if the supplier decides not to accept Medicare beneficiaries from Referral Source A, then the supplier cannot accept commercial insurance or cash patients from Referral Source A, and (ii) if the supplier decides not to accept Medicare beneficiaries unless they have Supplemental Insurance A, then the supplier cannot accept commercial insurance or cash patients unless they have Supplemental Insurance A. It does not appear that this restriction applies to Medicare Advantage. Lastly, the supplier cannot discontinue current Medicare fee-for-service ("FFS") rental items, including, but not limited to, oxygen, wheelchairs, or medical beds.
Rights as a Non-Participating Provider
As a non-participating provider, on a patient-by-patient basis, the DME supplier can decide whether or not it will (i) take assignment from a Medicare beneficiary or (ii) require the Medicare beneficiary to pay cash. As stated previously, the supplier may not discriminate against Medicare beneficiaries, but as a non-participating provider, the supplier has considerable flexibility to ensure that it receives sufficient reimbursement. The DME supplier's decision to accept assignment can be based on a number of factors, including, but not limited to, (i) the reimbursement rate of a particular product requested, (ii) the patient's secondary or supplemental insurance, (iii) the referral source, (iv) the success, or lack thereof, that the supplier has had in obtaining reimbursement for that product, and (v) the risk that the product will be subjected to a post-payment audit.
"Hub and Spoke" Model
The Hub and Spoke Model requires a central processing, billing, and shipping center for all DME products and services offered by the spokes. The DME supplier's headquarters would act as its central hub and its multiple locations would act as the spokes. The benefit to this model is that it streamlines certain services under one roof, effectively reducing the supplier's costs related to decentralized services.
There are several roles that the spokes can play, but the level of involvement the spokes take on will ultimately determine the potential savings found by this model. For example, any DME supplier location where a Medicare beneficiary reasonably believes he/she can purchase and service DME must be enrolled as a Medicare supplier location. Supplier location enrollment and compliance with DME supplier standards can increase the spoke's compliance costs.
Some DME suppliers will operate a "showroom" at the spoke's location. A showroom is an open floor store that physically presents the equipment that is sold by the hub. When a potential patient expresses an interest in a piece of equipment, the showroom employee educates the patient about the product and connects the patient with the hub to purchase, deliver, and service the equipment. As long as the spoke ensures that the patient is aware that the spoke (i) does not furnish the products and (ii) is not a DME supplier, then the spoke is not required to be accredited or maintain a Medicare supplier number. Therefore, this model may substantially decrease the spoke's compliance overhead, and if crafted properly, may only slightly increase the hub's overhead resulting in increased profit. It should be noted, however, that if the spokes do not maintain a Medicare supplier number, then it is likely that those spokes would not be able to service Medicare Advantage or Medicaid beneficiaries either.
Joshua Skora will be presenting the following webinar:
AAHOMECARE'S EDUCATIONAL WEBINAR
After the Purchase is Complete: Transfer of Patient Files, Calling the Seller's Patients, and Other Hot Button Issues
Presented by: Joshua I. Skora, Esq., Brown & Fortunato, P.C.
Monday, May 16, 2016
2:30-4:00 p.m. EASTERN TIME
Buying and selling a DME supplier is not simple. In addition to the standard transactional issues (e.g., specific provisions in the Asset Purchase Agreement or Stock Purchase Agreement), there are a number of federal and state regulatory issues that must be addressed. For example, can a Medicare Part B supplier number be transferred? What about a Medicaid provider number? Must the purchaser obtain new physician orders? New AOBs? How do the WOPD and face-to-face rules fit in? What type of notice must be given to the seller's patients? Can the purchaser simply pick up the phone and call the patients who are transferred to the purchaser? The answers to these questions are impacted by whether the sale is a "stock" sale or an "asset" sale. This program will discuss the multiple regulatory issues that must be addressed when a DME supplier is sold.
Jeffrey S. Baird, JD, is chairman of the Health Care Group at Brown & Fortunato, PC, a law firm based in Amarillo, Tex. He represents pharmacies, infusion companies, HME companies and other health care providers throughout the United States. Mr. Baird is Board Certified in Health Law by the Texas Board of Legal Specialization, and can be reached at (806) 345-6320 or jbaird@bf-law.com.