WASHINGTON, DC – Now is the time to step up and get involved with the legislative process. Members of Congress need to understand what is at stake for the HME community, and HME providers are the ones to help explain it to them.
AAHomecare will work with providers to schedule the right appointments. Once you get here, you'll have access to homecare's top experts, who will help you understand the details of the key issues during a day-long series of seminars.
AAHomecare will also provide tips on the best ways to establish working relationships with members of Congress, give handouts to leave behind in Hill offices after appointments, and then follow-up with those offices to reinforce your message.
Location
The Washington Court Hotel • 
525 New Jersey Ave., NW • Washington, DC
1-800-321-3010 | 202-628-2100 – ask for American Association for Homecare rate or reserve your room online, using promo code AAH0516 (0 = zero)
Single $299 | Double $319 – rates guaranteed through Friday, May 6
Tentative Schedule
May 25
12 noon – Lunch & keynote address
1:00-5:00 pm – Issue education & Congressional speakers
6:00 pm – PAC fundraising reception
May 26
8:00-9:00 am – pick up leave-behing materials for Hill meetings
9:30 am-4:30 pm – Capitol Hill meetings
5:00-6:30 pm – Capitol Hill reception
Registration
Fees: Members – $99
Non-Members – $149
Senate Finance Committee Leadership Urges CMS to Delay Next Round of Rural Cuts
WASHINGTON, DC – Leaders of the Senate Finance Committee have asked the U.S. Dept. of Health & Human Services (HHS) to delay the next round of bidding-derived reimbursement cuts for rural and non-bid areas for an additional twelve months, and to disclose specific indicators the agency is using to monitor possible beneficiary access issues under the Medicare bidding program for home medical equipment.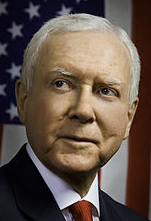 In a letter to HHS Secretary Sylvia Burwell, finance committee chairman Orrin Hatch (R-Utah) and Sen. Ron Wyden (D-Ore), the ranking Democrat on the Committee, shared their rationale for the request:
Specifically, we are concerned that the current six-month period does not allow sufficient time to detect and correct problems and, as a result, puts beneficiaries at risk of experiencing a delay in the receipt of needed DMEPOS or being unable to obtain items altogether. It is unlikely that CMS will be able to monitor, analyze, and make any necessary changes prior to July 1, 2016. The ability of the real-time claims monitoring that CMS uses for items provided in competitive bidding areas to assess the short-term impact of the DMEPOS fee schedule rate reduction in non competitive bidding areas is questionable.
In addition to calling for more transparency in CMS' monitoring efforts, the Senators suggest that the Agency monitor changes in the percentage of suppliers accepting Medicare assignment following the Jan. 1 advent of bidding-derived rates, and also provide information on Medicare beneficiary complaints in the non-bid areas since that date.
 
The full text of the letter is available here.
AAHomecare applauds these Senators for their efforts to make sure the effects of significant initial reimbursement reductions for rural and non-bid area suppliers are well-understood and shared widely before additional cuts slated for July 1 take place.
The Senators' concerns also make a strong case for quick action on the Patient Access to Durable Medical Equipment Act of 2016 (S. 2736), recently introduced legislation that would:
• Delay the second cut for HME items in non-bid areas by 15 months, pushing back the second cut from July 1, 2016 until at least Oct. 1, 2017.
• Replace the bid ceiling for future rounds of bidding with the unadjusted fee service rates from January 1, 2015 instead of CMS' current plans to limit future bid ceilings to the previous bid rates.
• Require CMS to monitor and report on access issues and health outcomes for Medicare beneficiaries utilizing HME, with updates provided on the CMS website on a monthly basis.
If your Senators are not currently listed among current co-sponsors for S. 2736, please share this letter with healthcare staffers in those offices as part of your contacts asking for support of this legislation; you can also encourage your Representative to contact Congressman Tom Price's office to sign on as an original co-sponsor for companion House legislation expected soon.