VANCOUVER, WA – After more than four decades in business, Western Medical Inc., a Washington-based medical supply distributor, decided to expand into respiratory/CPAP products in 2016. The move proved fruitful, forging successful partnerships with companies such as SoClean, Expion360 CPAP Batteries, CPAP Comfort Covers, and Flyp.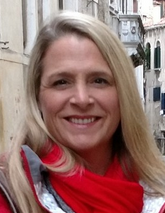 "We've seen growth of 375% in 2018 over 2017," said Michelle Skimas, Western's director of Sales and Business Development. "The first time we decided to exhibit was last year at Medtrade Spring [Las Vegas] and then at Medtrade Atlanta. We definitely attribute some of that growth to our presence at the Medtrade shows, so we are returning for Medtrade Spring in Las Vegas, and this time we're doing a 10– by 20-ft booth, and excited to be doing so."
Medtrade Monday sat down with Skimas to get an idea of Western Medical's philosophy, and what providers can expect when they visit the company at Medtrade Spring, scheduled for April 16-18, 2019, at the Mandalay Bay Convention Center in Las Vegas.
Medtrade Monday: What has been the company's focus historically and what is it now?
Michelle Skimas: As a medical supply distributor, our genesis was in orthopedics in clinics and hospitals. but in the last decade we've branched out into retail product lines, such as Bell-Horn, OrthoSleeve, Pedifix, Dr. Comfort, Ovation, Drypro, etc.
We had always been a regional company, focusing more in the Pacific Northwest and California. At the end of 2016, we dipped our toe into respiratory/CPAP products. Initially we weren't allowed to distribute SoClean [CPAP cleaning device], but became a rep group for them, as we saw the validity of the product and the demand in the market. Sales were so successful that we decided to look for other CPAP products that we could bring to market that would be best for end users. That's when we found Expion360 and CPAP Comfort Cover. Taking those and SoClean to market, we actually went from a regional company to a national company and that's been a really good fit for us.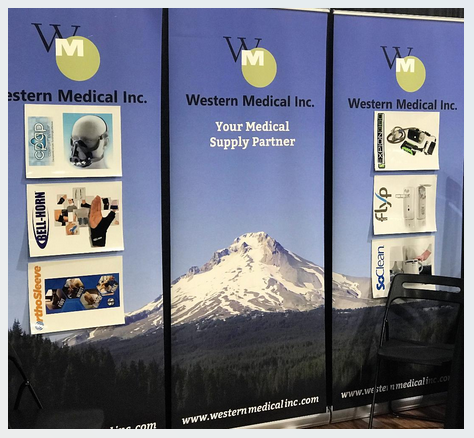 Medtrade Monday: What did you find?
Skimas: This past year we found a couple more CPAP products, such as CPAP Comfort Covers, which are covers for the lining of the cushions in the masks, and CPAP Battery Banks. Taking those and SoClean to market, we actually went from a regional company to a national company and that's been really a good fit for us.
Medtrade Monday: What are your plans for the future?
Skimas: We will continue to bring on new and innovative cash sales products that we can take to our dealers around the country. We've been able to bring in some of the best reps from around the country to work with Western to show our products to dealers. It's been good for us and we're looking forward to some new product launches this year. We're actually bringing a product that will make its first U.S. appearance to Medtrade Spring, and it's called Rip n Go. They're a Canadian company, but are just now launching here in the United States. Rip n Go is a linen system geared toward incontinence, skin integrity, and ease of use. Lines are geared toward adults, juniors, and babies. The difference in this product is that it's a complete bedding system, pads stay in place, and voids are wicked away from the body. They'll also be doing television advertising and are willing to list fine retailers.
Medtrade Monday: How do you decide what new products to bring on?
Skimas: A couple of the questions we ask is: Is it best for the end user? Is it something good for dealers? Maybe we can make the MAP and the MSRP equal so dealers won't lose business to online sellers. We pride ourselves in making sure that we aren't just a distributor that puts product on the shelf, but we're also providing marketing materials and campaigns. We partner with our dealers with displays, start-up kits, and physician referrals. Sometimes it's a matter of putting up a poster that says, "We have Flyp or we have SoClean."
Medtrade Monday: What has your Medtrade experience been like?
Skimas: We're excited to participate in Medtrade Spring again and look forward to the new year. These venues have been a great fit for Western Medical, giving us visibility for dealers, and folks who have new products. If we were not at Medtrade Spring, we would not have that same visibility to those in our industry, and we're excited to increase our participation.