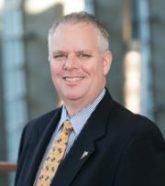 LAS VEGAS – About 40 first-time Medtrade Spring exhibitors are making the journey to Las Vegas this year for the western version of the nation's largest HME-focused trade show. "Companies are seeing opportunities in the DME industry," said Kevin Gaffney, vice president, Medtrade. "They also see value in the exposure that is possible at Medtrade Spring."
Companies such as United Medical Credit (UMC), Irvine, California, are eager to show providers how patients can finance medical equipment in convenient ways. "With UMC they simply give an application link to the applicant and a UMC rep assists the applicant through the rest of the process," says Bronwyn Droog, vice president of Patient Financing, UMC. "Pre-approvals take only minutes, and the provider is paid within two days after final approval by the lender."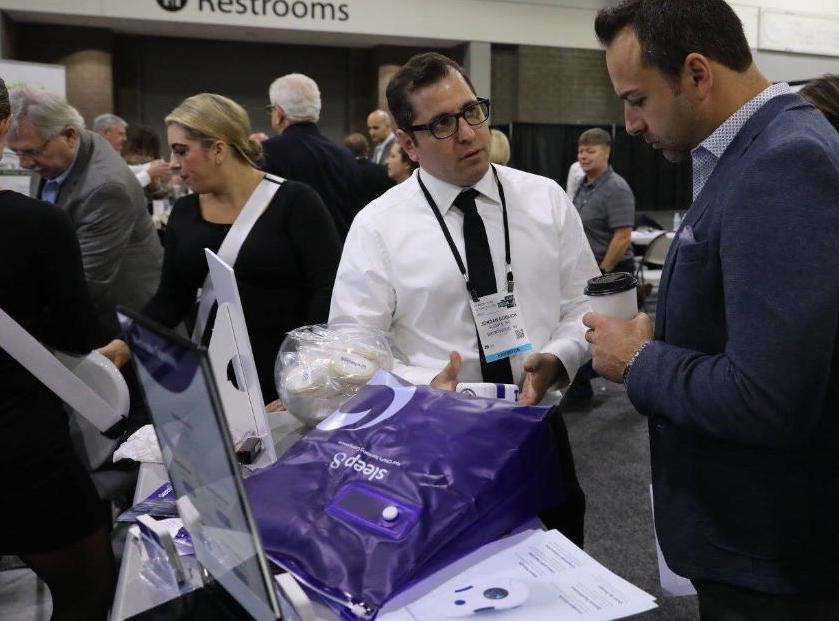 Officials at Sleep 8 Inc., Brentwood, Tennessee, will be showing off their Sleep8 ozone CPAP Sanitizer, a device that works to sanitize a CPAP, BIPAP, or APAP by generating ozone to sterilize everything placed in a replaceable cleaning bag. After an enthusiastic response (pictured, right) at Medtrade last year in Atlanta, Jordan Soblick, vice president of Marketing, hopes to give providers on the west coast an up close look at the product.
"Since our launch we've come out with some new programs for dealers and some new opportunities for them that we want to showcase at Medtrade Spring," Soblick says. "We had an overwhelming response, with hundreds of people at our booth at Medtrade Atlanta last year. At Medtrade Spring, we will have live demonstrations and product specialists to answer questions."
Those who saw Sleep 8 in Atlanta can expect new dealer financing options and a slight enhancement to the packaging that will make it easier to stock and ship, and also a bit less expensive. The sleep field is burgeoning and Soblick acknowledges that competition is heavy in the CPAP cleaning category.
"Our product is completely universal, portable, battery operated, and virtually silent," Soblick enthuses. "It does not require adapters to clean the various styles of CPAP tubing, both heated and non-heated. Our product is safe and efficacious because of integrated safety mechanisms to prevent releasing ozone into the room. The device can only activate when it's securely connected to our sanitizing bag. The bag keeps the ozone in and cleaning the CPAP supplies. It passes through our patented charcoal filter which is built into the bag."
ARYSE® of Lincoln, Nebraska, is making the 1,200-mile journey to Las Vegas to show off its innovative orthopedic and sports bracing options. According to Creighton Wilke, event coordinator, ARYSE offers its partners competitive pricing with 30-day terms, high-quality products, and excellent customer service.
"The biggest misconception tied to the orthopedic and sports bracing industry is that bracing always looks the same and functions similarly," Wilke says. "ARYSE is proud to invest in the future of bracing and offer clients better solutions to traditional bracing."
Other companies such as Minneapolis-based Transcend miniCPAP™ are making a return to Medtrade Spring after an absence. For Transcend, the return is motivated by two new CPAP platforms. "The platforms represent the biggest advance in CPAP innovation since the original Transcend device was introduced at Medtrade in 2011," says Patrick Mayer, chief sales and marketing officer. "This show was a critical launching pad for us then, and we expect it to be just as helpful to us now."
Specifically, Transcend miniCPAP is introducing two new CPAP platforms, including one with a new design and what Mayer calls "first-of-its-kind functionality. The size and technological advancements of this device are unlike anything offered before in the CPAP market. We think customers have to see it to believe it…The last few years have been challenging for everyone, but those who survived are well positioned to be successful now."