PHOENIX – The first two days of Medtrade West will be entirely devoted to educational / professional growth. Day one features five, multi-hour in-depth workshops that explore: billing/reimbursement; BOC's certified durable medical equipment specialist; the Brightree digital experience; and hard core sales training. All workshops will be held on Monday, July 12.
Forensic Denials – DME | Presented by: VGM
9:00 AM – 12:00 PM
FEE: $49
SPEAKERS: Ronda Buhrmester, CRT, CFm, director of Reimbursement and Dan Fedor, compliance director, The VGM Group, Inc.
Eagle-eyed reimbursement experts Ronda B and Dan F review some of the most horrific claim denials as they assemble the pieces everyone leaves behind to determine the culprit. They will, along with the witnesses (the attendees), re-create the scene of the claim submission and investigate each one to determine if it was an innocent error, or intentional, or something even darker.
Come join Ronda and Dan for this interactive 3 hour long journey of some of the most hair raising denials and uncover what went horribly wrong from the intent of the policy to the processing of the claim. If you have any unsolved cases of your own bring them to be analyzed by the forensic team (remember no PHI).
Learning Objectives:
Participants will learn to identify the motive of the contractors when implementing medical policies and processing guidelines
How to conduct a detailed analysis of the evidence (denial) and trace it back to the policy/guideline
Learn how to implement a procedure to reduce (eliminate) the chance of these denials
An Introduction to the Certified Durable Medical Equipment Specialist (CDME) | Presented by: BOC
9:00 AM – 1:00 PM
FEE: $49
A Certified Durable Medical Equipment Specialist (CDME) is a person who demonstrates a broad knowledge of the DME/supply industry, including: prescription verification, intake process, product selection, dispensing and setup, documentation, billing, compliance, and performance management. In this workshop, participants will learn:
The scope of practice for the CDME.
The value of the CDME credential for individuals and facility owners.
How to market the CDME credential to customers, referral sources, and third-party payers.
Seventy percent of BOC CDME's report that this credential has delivered a positive impact for their career. Imagine what it might do for you. Learn more by attending this workshop.
This workshop serves as instructional preparation for the BOC CDME exam. The BOC CDME exam can be taken anytime, anywhere with a live, remote proctor.  Visit www.bocusa.org for more information.
Take advantage of special exam pricing for Medtrade attendees! Submit your exam application now or at the CDME workshop to receive the below rates:
CDME Application Fee: $50
CDME Exam Fee: $75 (25% discount)
ABOUT THE SPEAKER
Abel Guevara is an accomplished healthcare executive and doctoral student specializing in Health Information Management (HIM) and Health Administration (HA). With over two decades of experience in the durable medical equipment, prosthetics, orthotics, and supplies (DMEPOS) industry, Abel has been involved in executive leadership, healthcare compliance, operations management, revenue cycle, and sales. Abel is the Chief Operating Officer/Corporate Compliance Officer at New Way Medical Supply.
Onboarding Patients for a Digital Journey with You |
Presented by: Brightree
9:00 AM – 1:00 PM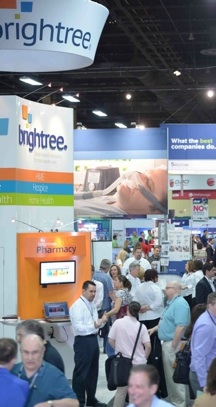 SPEAKER: Nupura Kolwalkar, chief technology officer, Brightree
What if you could have a toolbox that shows you how to help drive patients to a digital experience? This workshop will walk you through that toolbox and show a real-time example of what the digital journey can look like for patients. Join us for this workshop to learn how to:
Identify patient touchpoints that are opportunities to drive them to a digital experience;
Develop training for your RTs/CSRs to bring patients onto your digital platform;
Develop checkpoints for successful measures;
Measure business efficiencies and patient loyalty using reporting and analytics;
Create engagement journeys to keep these patients engaged with you; and
Explore implementation methodologies and must-have tools in your toolkit to digitize your patient journey
If you can benefit from developing a digital onboarding strategy for your patient population that includes training materials for key roles from your staff, then this workshop is for you.
Team@Work Sales BootCamp
9:00 AM – 5:30 PM
FEE: $99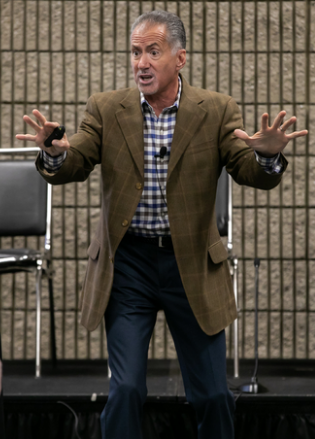 SPEAKER: Ty Bellow, president and founder of Team@Work
Every Sales Professional has the drive and desire to make it to peak performance in sales. The Team@Work Sales BootCamp provides the Sales Professional a course to achieve their goal of reaching their highest possible level. Bootcamp for any recruit is a transformational time and period in their military career. Some would say that we have all experienced our own version of Bootcamp, or that life in general is a Bootcamp of sorts. The Team@Work Sales BootCamp will be a transformational time in the life and career of the Sales Professionals who enlist in this journey.
If you are a sales representative, sales keader or owner in Home Medical Equipment or Complex Rehabilitation Industry, WE WANT YOU. This CoachShop® speaks to clinicians and non-clinicians; Sales Representatives with years of experience and rookies. Sales Leaders and Owners are strongly encouraged to attend this CoachShop®. You are one of the most critical pieces to the success of this process being adopted and executed. There will be THREE breakout sessions that will specifically address the Metrics / Cadence, CRM / Market Data, Coaching, Sales Planning / Forecasting, and Meetings that will greatly impact the overarching success of the Team@Work Sales Process.
Learn more about this workshop >>
The HME Inside Sales & Virtual Selling Workshop |
Presented by: Emerge
1:00 PM – 5:00 PM
FEE: $99
SPEAKER: Mike Sperduti, president & CEO of Emerge Sales
Do you want to learn how to develop strong relationships with Physicians, hospital discharge planners and other important referral sources over the phone, lead masterful virtual sales conversations, and become a top performing seller in this new healthcare environment?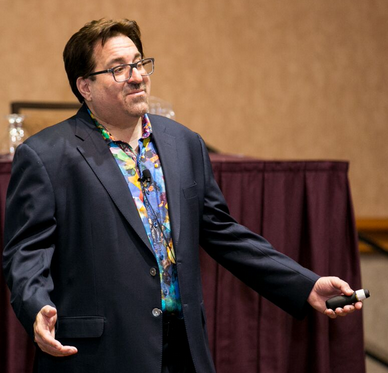 Recent world events have flipped sales on its head and driven unprecedented levels of virtual interactions. As a result, HME providers are faced with more challenges than ever before.
You cannot sell the same way you did pre-2020. If you do, you will not achieve the same results. You need to adapt. Pivot. And change almost everything you did previously. If you want to thrive in sales today, it will require that you transition to the new world of selling remotely…take the "new norm" by storm. And Change isn't easy….
Whether you've been in sales for years or you're just starting out, learning how to sell over the telephone & virtually can feel intimidating and is the new critical selling skill you need to master and make more money in this new world or face the fact you are antiquated and be forced out of the business. Mike Sperduti will take you step-by-step through everything you need to do from mastering inside sales and sharpening your virtual selling skills. You will discover how to overcome these new selling challenges and reach your sales goals with little or no face-to-face meetings.