WASHINGTON, DC – Following the initial announcement on the 2019 Medicare DMEPOS fee schedule, CMS has posted the complete fee schedule details here.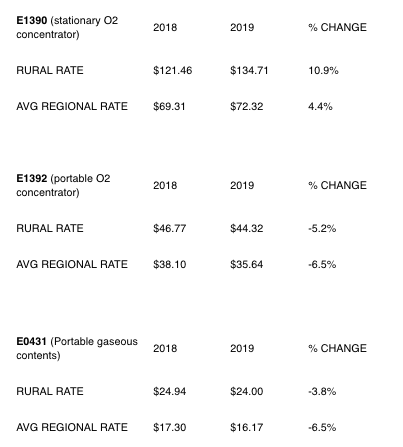 Oxygen suppliers and other respiratory stakeholders have been particularly interested in seeing how CMS' decision to apply budget neutrality offsets to all oxygen and oxygen equipment classes would impact rates in rural and non-rural (aka: regional rate) areas not in former CBAs.  Our analysis shows significant differences in how stationary and portable oxygen concentrators fare in the 2019 fee schedule, as well as deeper cuts for portable gaseous systems.
These additional cuts for home oxygen therapy are certain to impact providers and patients in rural and other non-CBA areas.  Since CMS has repeatedly made it clear that they do not believe they have the statutory authority to address the budget neutrality offset, the HME community needs to make this a priority for advocacy efforts in the 116th Congress.
Additional Detail on Adjustments for Non-CBA Rural and Non-Rural Areas
Following up on last week's initial announcement, we originally noted that rates for rural/non-contiguous areas would be based on the average of the 2015 unadjusted fee schedule and the new adjusted fee schedule, which will increase their rates by 1.2%starting in 2019 based on our analysis of the top 25 codes.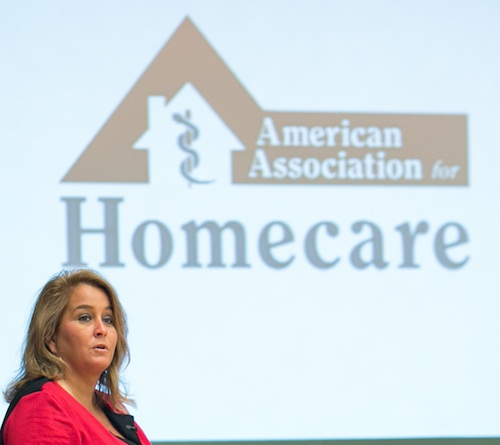 In addition, it appears that CB items in non-rural areas outside CBAs will not receive any adjustment for inflation for 2019, but non-CB-items will receive a positive adjustment of approximately 2.3%.
AAHomecare is communicating with CMS to gain additional perspective and understanding on the new rates and impacts of budget neutrality requirements.
Analysis of Top HCPCS Codes
See our analysis of rates for the top 25 HCPCS codes here: