WASHINGTON, DC – AAHomecare and the American Thoracic Society held a briefing in the U.S. Capitol building on HME patient access issues attended by more than fifty House and Senate staffers who handle healthcare-related issues. The briefing centered around presentations from the authors of two studies that show credible evidence that patients are experiencing significant access problems in today's regulatory and reimbursement climate for HME.
Al Dobson, president of Dobson DaVanzo & Associates and study lead on Analysis on the Impact of Competitive Bidding on Medicare Beneficiary Access to Durable Medical Equipment, detailed survey results that show the expansion of competitive bidding nationwide has significantly impacted patients, hospital case managers, and HME suppliers. Dobson's presentation included findings that 77% of case managers have experienced difficulties with the ease and timeliness of the discharge process for HME patients in the previous year.  52% of all HME patients surveyed experienced difficulties accessing equipment and services, with a subgroup of oxygen patients reporting a higher level of difficulty at 59%.
Susan S. Jacobs, RN, MS, a Pulmonary Nurse Specialist at Stanford University's School of Medicine, and lead author for Patient Perceptions of the Adequacy of Supplemental Oxygen Therapy, echoed frustrations with HME access for oxygen patients. Jacobs' peer-reviewed study, published in the Annals of the American Thoracic Society in October 2017, found that 51% of patients nationwide experienced problems with their oxygen service, a stark contrast to CMS' assertion that they receive a handful of complaints regarding supplemental oxygen each month.
Mike Calcaterra, Northern Zone Vice President for NORCO Inc. and Montana State Chair for the Big Sky Association of Medical Equipment Suppliers, provided a supplier's perspective.  Calcaterra noted that Montana has lost 20% of its HME companies since 2013, and Idaho has seen a 37% reduction in its ranks of suppliers, and detailed how drastic Medicare reimbursement cuts of 57% for stationary oxygen since 2016 make it impossible for rural providers to meet their costs.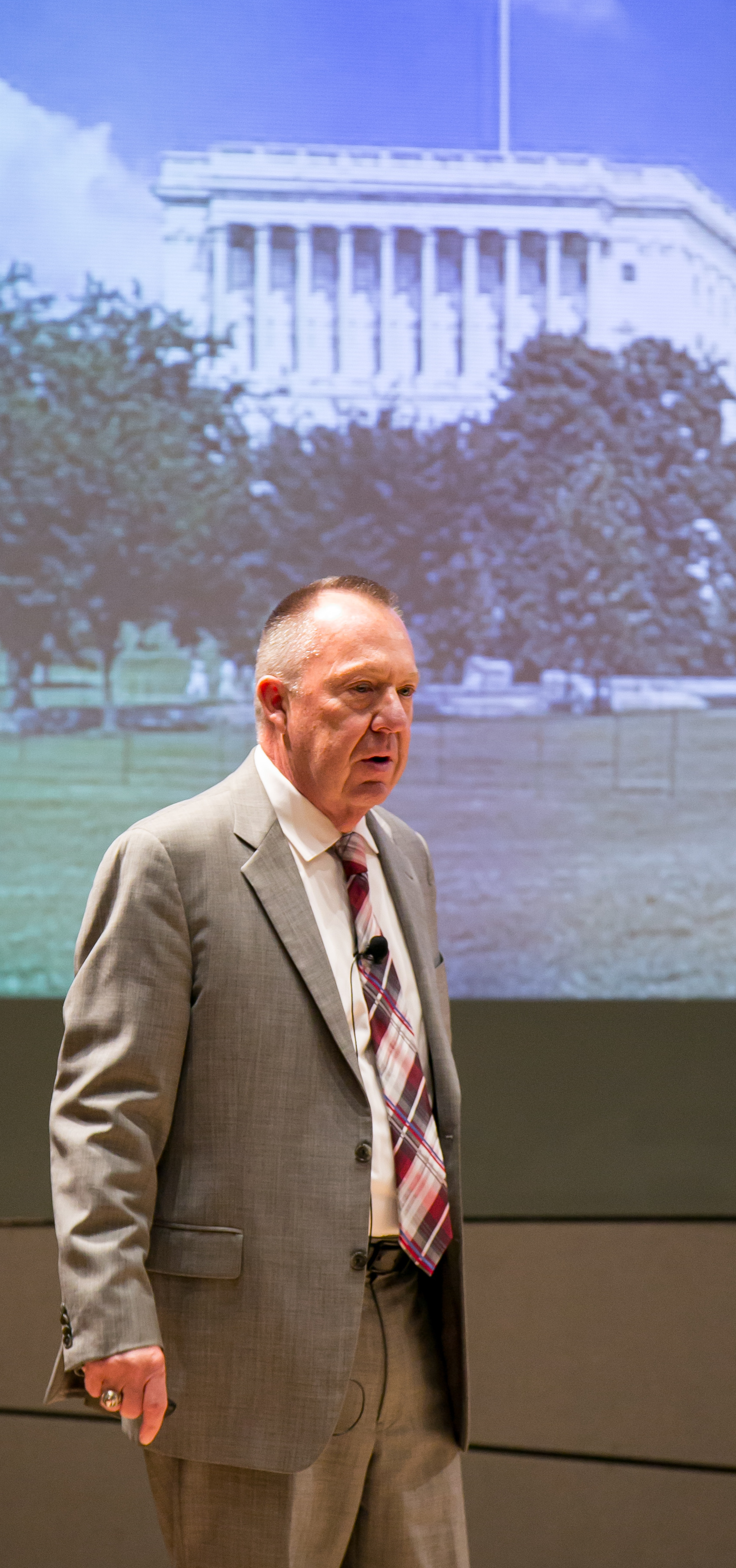 AAHomecare's Tom Ryan concluded the meeting with a warning that both HME suppliers and patients, especially those in rural communities, will face even more severe impacts without near-term relief for rural and non-bid areas.  Ryan asked for further help from Congress in releasing the HME-related Interim Final Rule currently at OMB and to support longer-term reforms for the bidding program going forward.
White House Budget Proposal Includes Rural Bidding Component Among HME-Related Provisions
WASHINGTON, DC – The recently released FY 2019 budget proposal from the White House includes several items related to DME.  AAHomecare has especially strong concerns about the first item noted below and plans to talk to the Administration for clarification.
Provisions found in the budget proposal and an HHS summary document include:
Reform and Expand Durable Medical Equipment Competitive Bidding — This proposal eliminates the requirement under the durable medical equipment competitive bidding program that CMS pay a single payment amount based on the median bid price, and instead, pay winning suppliers at their own bid amounts. Additionally, this proposal expands competitive bidding to all areas of the country, including rural areas. Expanding competitive bidding to rural areas will set prices for items and services in rural areas based on competitions in those areas rather than on competitions in urban areas. In the event that in a rural area less than two suppliers submit bids, CMS will use a reference price from other, similar rural areas. [$6.5 billion in savings over 10 years]
Eliminate the Unnecessary Requirement of a Face-to-Face Provider Visit for Durable Medical Equipment — Currently, physicians must document a beneficiary's face-to-face encounter with a physician or non-physician practitioner as a condition for Medicare payment for a durable medical equipment order, which can be overly burdensome on providers and suppliers. This proposal enables CMS not to impose this face-to-face requirement on all providers. [No budget impact]
Address Excessive Billing for Durable Medical Equipment that Requires Refills or Serial Claims — This proposal uses Medicare demonstration authority to test whether using a benefits manager for serial durable medical equipment claims results in lower improper payments and reductions in inappropriate utilization. The benefits manager would be responsible for ensuring beneficiaries were receiving the correct quantity of supplies or services for the appropriate time period. [Budget impact not available]
Address Overutilization and Billing of Durable Medical Equipment, Prosthetics, and Orthotics by Expanding Prior Authorization — This proposal expands prior authorization to additional items and services that are at high risk for improper payments. In FY 2016, CMS finalized a regulation that established a master list of items that are both high-cost and high-risk for improper payments and therefore could be subject to prior authorization. This proposal would expand the number of items on the list subject to prior authorization. [Budget impact not available]
With regards to the first item, the infrastructure of the HME sector is fragile enough as it is with a 40% decrease in providers since 2013.  The financial pressures are felt by companies dealing with deep reimbursement cuts stemming from the competitive bidding program, the use of bidding-derived pricing in rural/non-bid areas, and through the ripple effect of other MCO payers, Medicaid and TRICARE who use these rates as a guideline.
To suggest that there are an additional $6.5 billion in cuts that rural providers can absorb over ten years, on top of the drastic cuts since 2016, is frankly incomprehensible.  Access to care is severely threatened in the current Medicare reimbursement environment; there is no room for additional cuts – and, we hope, no stomach for such cuts for Senators and Representatives who will see their constituents severely impacted.
AAHomecare and other HME stakeholders are working to assess these proposals and reach out to our Congressional and regulatory agency contacts for more information on the source and prospects for a "rural bidding program" and the elimination of median bid pricing under CB.