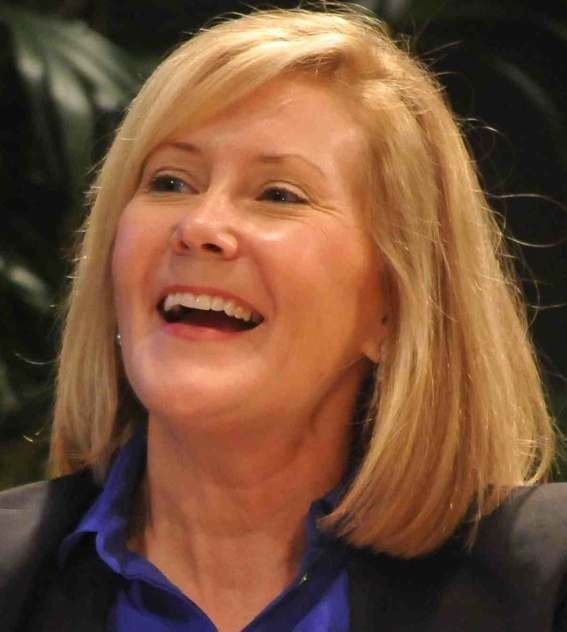 WASHINGTON, DC – When CMS released an updated schedule for the competitive bidding 2017 Round 1, Kim Brummett (pictured), vice president of regulatory affairs for AAHomecare, immediately noticed something different. Round 1 2017 is listed as ending in only two years. This change syncs that contract period up with the close of Round 2, which ends on December 31, 2018.
"What this means is unclear, but hopefully it is a signal that CMS is thinking more strategically about the future of the program," said Brummett. "With rates already bottoming out, it is hard to imagine the long term sustainability of the program in its current format."
AAHomecare is already following up with CMS for additional details on this change. We will keep you apprised of any developments.
CMS Releases Updated Round 1 2017 Timetable
WASHINGTON, DC – Last week, CMS released an updated schedule for the competitive bidding 2017 Round 1, finalizing the exact dates for registration and bidding process. Highlights from their release are as follows:
Round 1 areas include: Charlotte-Concord-Gastonia, NC; Chester, Lancaster & York Counties, SC; Cincinnati, OH – Cleveland-Elyria, OH; Covington-Florence-Newport, KY; Dallas-Fort Worth-Arlington, TX; Dearborn, Franklin, Ohio & Union Counties, IN; Kansas City, MO – Kansas City-Overland Park-Ottawa, KS; Miami-Fort Lauderdale-West Palm Beach, FL – Orlando-Kissimmee-Sanford, FL; Pittsburgh, PA; Riverside-San Bernardino-Ontario, CA.
Timeline – It is worth noting that CMS has deemed all these dates shown beyond Aug. 11 are "listed as target dates"
8/11/2015 – The CMS announces bidding timeline, begins bidder education program
8/25/2015 – Registration for user IDs and passwords opens
9/14/2015 – Authorized Officials are strongly encouraged to register no later than this date
10/5/2015 – Backup Authorized Officials are strongly encouraged to register no later than this date
10/15/2015 – CMS opens bid window for Round 1 2017
10/23/2015 – Registration closes
11/16/2015 – Covered Document Review Date for bidders to submit financial documents
12/16/2015 – Bid window closes
Winter 2016 – Preliminary bid evaluation notification
Summer 2016 – CMS announces single payment amounts, begins contracting process
Fall 2016 – CMS announces contract suppliers, begins contract supplier education campaign and begins beneficiary, referral agent, and supplier education program
January 1, 2017 – Implementation of Round 1 2017 contracts and prices
Round 1 2017: Recompete Product Categories
• Enteral Nutrients, Equipment and Supplies
• General Home Equipment and Related Supplies and Accessories Includes hospital beds and related accessories, group 1 and 2 support surfaces, commode chairs, patient lifts, and seat lifts
• Nebulizers and Related Supplies
• Negative Pressure Wound Therapy (NPWT) Pumps and Related Supplies and Accessories
• Respiratory Equipment and Related Supplies and Accessories
o Includes oxygen, oxygen equipment, and supplies; continuous positive airway pressure (CPAP) devices and respiratory assist devices (RADs) and related supplies and accessories
• Standard Mobility Equipment and Related Accessories Includes walkers, standard power and manual wheelchairs, scooters, and related accessories
• Transcutaneous Electrical Nerve Stimulation (TENS) Devices and Supplies
See the CMS fact sheet for additional background and details.
AAHomecare Opens Door on CRT Accessories with HHS General Counsel's Office
WASHINGTON, DC – Members of AAHomecare recently met with the Office of the General Counsel (OGC) of the Department of Health and Human Services to discuss the looming cuts to complex rehab technology (CRT) accessories scheduled to begin on January 1 of 2016.
During the meeting with OGC, Kim Brummett, AAHomecare vice president of regulatory affairs, Cara Bachenheimer, senior vice president of Government Relations for Invacare, Seth Johnson, vice president of Government Relations for Pride Mobility, and Asela Cuervo, HME consultant and lawyer, reviewed in detail the statutory language that speaks to the exclusion of CRT items and accessories.
The group reviewed the current interpretation according to communications from CMS following the release of the final rule to include CRT accessories at a blend of competitive bidding pricing both in round 1 and 2 areas and the remainder of the country.
The presentation included a pictorial display of examples of CRT accessories and how they differ significantly from standard power mobility products. Essentially, while the HCPCS code is the same, the products are NOT the same. Unfortunately the coding structure that exists today groups a vast array of items into one code that speaks to function of the item and not the many other differences in form, material and technology that can exist.
AAHomecare will monitor the issue and await a response from the OGC. On July 1, AAHomecare met with Sean Cavanaugh, Laurence Wilson and Joel Kaiser to discuss the specific statutory language and the intent of Congress in MIPPA 2008 to exclude CRT accessories from competitive bidding. The Association is still waiting on a response to information presented at this meeting.