CMS Restarting TPE Audits
WASHINGTON, DC – CMS announced DME MACs will be restarting the Targeted Probe and Education (TPE) program. The announcement does not include a start date, and there is no further information on it at this time. This announcement comes after AAHomecare was notified in June that the Agency was interested in restarting TPE during the pandemic. AAHomecare flagged potential issues with restarting TPE and requested CMS to be mindful of the challenges suppliers face during these uncertain times. AAHomecare will be monitoring this development and will notify membership when more info becomes available.
GAO Report Finds Bid Bonds Not a Barrier to Small Supplier Participation for CB Round 2021
WASHINGTON, DC – The U.S. Government Accountability Office (GAO), an agency that provides auditing and evaluation services to Congress, published a report titled, "Effect of New Bid Surety Bond Requirement on Small Supplier Participation in the Competitive Bidding Program."
The GAO was mandated to review the impact of the new bid surety bond requirement for the Competitive Bidding Program (CBP) on small supplier participation by a provision included in the Medicare Access and CHIP Reauthorization Act of 2015. The GAO found that the new bid surety bond requirement did not create a barrier on small supplier participation for Round 2021.
Their review found that small supplier participation was comparable to previous CBP rounds and the prices of the bonds were reasonable. However, the GAO reports other possible factors that may impact small supplier participation for future rounds.
AAHomecare was one of the trade organizations interviewed by the GAO for this report to provide the industry perspective on the bid surety bond requirement.  AAHomecare strongly supports keeping the bid surety bond requirement as it will protect the integrity of the CBP and limit speculative bidders from bidding low-ball bids. You can find AAHomecare's summary of the report here.
ResMed Launches AirSense 11 PAP Series
SAN DIEGO – Medtrade East exhibitor ResMed recently launched AirSense 11. Available first in the U.S., the company's next-generation PAP (positive airway pressure) device is designed to help people with sleep apnea start and stay on therapy to treat and manage obstructive sleep apnea.
AirSense 11 includes new features like Personal Therapy Assistant and Care Check-In designed to provide tailored guidance to PAP users, helping ease them into therapy and comfortable nightly use. Other features include the availability of remote software updates so users can enjoy the latest version of these tools every night.
"AirSense 11's new tailored features along with our myAir patient engagement app help give people the support they need to use PAP – the gold standard for treating sleep apnea – comfortably and confidently every night," said Jim Hollingshead, ResMed president of Sleep and Respiratory Care. "And when digital health helps guide patients, it enables clinicians to provide great care to all their patients more efficiently."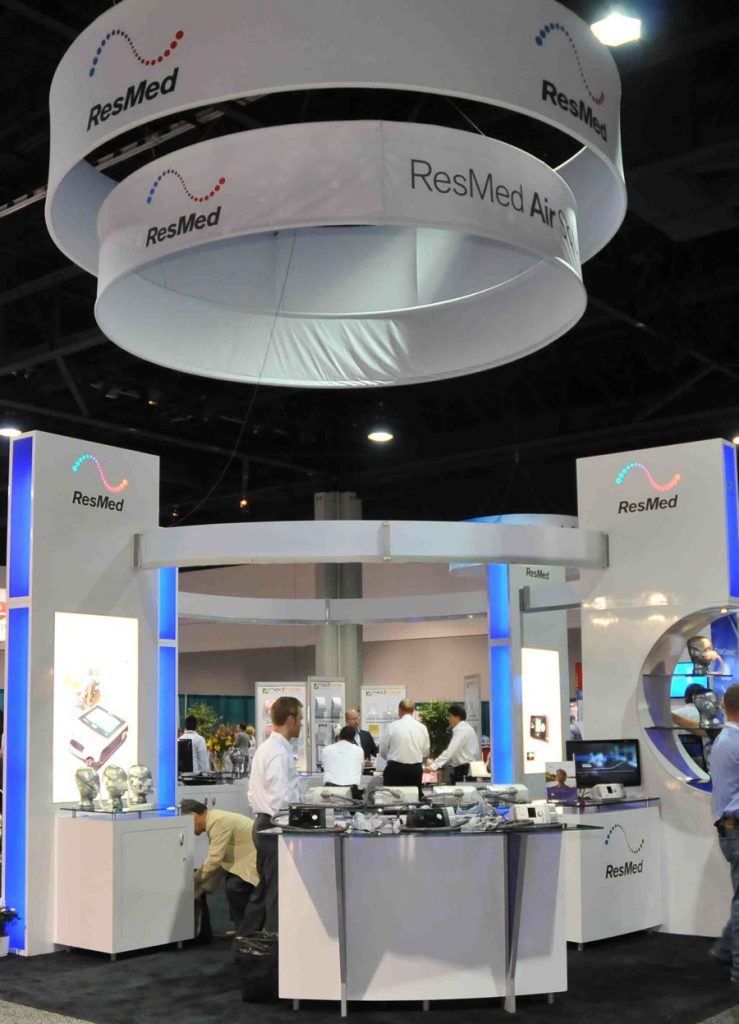 AirSense 11 features
• Personal Therapy Assistant provides interactive step-by-step tutorials via the myAir app for patients to set up their device and acclimate to therapy pressure.
• Care Check-In gives patients tailored guidance through key milestones in their treatment journey, based on patients' responses to simple questions like "How is your therapy" and "How sleepy did you feel this week?" It's available in the myAir app and on the device screen itself. With the patient's consent, healthcare providers can also see their patients' responses in AirView, providing another fast, virtual way to monitor patients.
• A sleek design, touch screen, and intuitive menu mimic a smartphone, making it easy to use, designed to support increased adherence to therapy.
• ResMed's proprietary therapy algorithms for AutoSet or APAP (auto-adjusting PAP) that delivers breath-by-breath therapy adjustments, the AutoSet for Her mode, a setting tailored to treat the female-specific characteristics of mild to moderate obstructive sleep apnea, and CPAP (continuous PAP).
• The ability to make over-the-air upgrades directly to a user's device – just like you would get on a smartphone.
Remote and self-monitoring tools that improve adherence
AirSense 11 also gives access to myAir (patient engagement app) and AirView (remote monitoring platform for clinicians) – which together help bring overall patient adherence as high as 87%.2 The myAir app tracks the amount of time patients spend using CPAP therapy, number of sleep apnea events per hour, mask leak, and the number of times a mask was removed, providing nightly data on breathing, coaching tips, and support directly to their phone.
AirView provides a secure, cloud-based patient management system for online patient monitoring that enables healthcare professionals to quickly access patient data, share clinical insights with other health professionals, improve care and reduce costs related to patient follow-up. AirSense 11 is available in the U.S., with other countries to follow, and is compatible with all ResMed masks. To learn more about AirSense 11, visit resmed.com/Air11 or speak with your healthcare provider.
CMS Seeks Comments on Enteral NCD
WASHINGTON, DC – In the recently published CY2022 Physician Payment proposed rule, CMS requested public comments on removing the Enteral and Parenteral Nutritional Therapy National Coverage Determination (NCD). In CMS' explanation found on pages 407-411 of the rule, CMS explains that NCDs are periodically reviewed and removed if they are outdated. The announcement comes after the DME MACs published a new Enteral Nutrition LCD and Parenteral Nutrition LCD that will go into effect on September 5th. AAHomecare's Medical Supplies Council members convened to discuss the possible removal of the Enteral Nutrition NCD and will be submitting comments to the proposed rule. CMS is accepting comments until September 13, 2021; find more info and comment here.