WASHINGTON, DC – As AAHomecare reported last week, DME suppliers are not listed among the healthcare provider and supplier types subject to COVID-19 vaccine requirements in the interim final rule with comment period (IFC) mandating vaccines for staff at Medicare- and Medicaid-certified healthcare facilities.
However, DME suppliers, manufacturers, distributors and other stakeholders with 100 or more employees are subject to an Occupational Safety and Health Administration (OSHA) emergency temporary standard (ETS) covering large employers that was released the same day.  As of this publication, there is a temporary hold on OSHA's ETS due to a legal filing at the 5th U.S. Circuit Court of Appeals. This is an ongoing development that ETS covered employers should be monitoring.
AAHomecare has developed overviews for HME stakeholders of the new requirements:
The CMS IFC requires full vaccinations for healthcare facilities described in the regulations  by January 4, 2022. The OSHA ETS requires large employers to develop and implement a COVID-19 vaccine policy by December 5, 2021, and all covered employees must be fully vaccinated or otherwise regularly provide a negative COVID-19 test starting January 4, 2022.
Share Your Story: Supply Chain Strain
WASHINGTON, DC – AAHomecare needs real-world stories of how the supply chain strain has detrimentally impacted your business and your ability to serve your patients.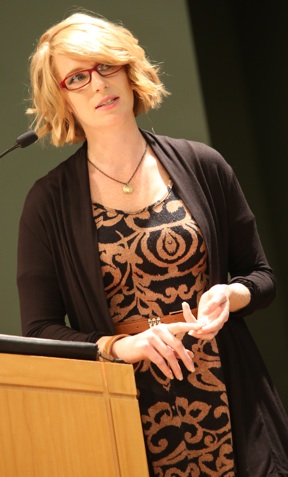 AAHomecare's public relations firm, Keybridge Communications, is requesting more supplier stories to use in media pitches to help illustrate why rate relief is needed for the HME Industry.  These stories can also be used collectively in Congressional and Administration discussions to help them better understand why action is needed to preserve the homecare infrastructure and ensure patient access to care.
Please share your perspectives/responses on the following questions with Ashley Plauché at ashleyp@aahomecare.org. AAHomecare will not share your story without your permission; this just helps us have a bank of options when opportunities arise.
How are supply chain issues affecting your business? (i.e. price increases, resupply has been difficult, patients have less choice, patients are waiting for new equipment, labor force)
Do you have an example of how this has negatively affected your patient(s)?  If so, briefly explain
Are you (or someone from your organization) willing to speak with a reporter?
Note: AAHomecare will provide the talking points and set up the interviews. AAHomecare still wants to hear your story even if you aren't comfortable speaking with a reporter. Responses are sought by Monday, Nov. 15. If you have any questions about this request, please reach out to Ashley.
Reminder: Grace Period for April-June 2020 PRF Reporting Ends November 30
WASHINGTON, DC – Suppliers that received $10,000 or more in aggregate from the Provider Relief Fund (PRF) between April 2020-June 2020 (Period 1) have until November 30th to submit their report. The Period 1 report was originally required to be submitted by September 30, 2021, but HHS provided a 60-day grace period.  
Reports must be submitted through the PRF Reporting Portal. Funds for Period 1 must have been used by June 30, 2021. Any unused funds should be returned to HHS after reports are submitted. More information can be found at the Provider Relief Fund Reporting Requirements and Auditing website.