WASHINGTON, DC – Over the past two and a half years, AAHomecare's payer relations efforts have helped stop or limit proposed Medicaid reimbursement cuts in dozens of states, limited the spread of sole-source and narrow network contract arrangements, and successfully lobbied TRICARE to provide retroactive relief for HME reimbursements based on the 2016 CURES bill.
The Association is looking to reinforce success in this arena by bringing on highly-qualified HME professional David Chandler as director of payer relations.
Chandler brings considerable experience to the position through multiple roles in sales, operations, reimbursement, and payer relations.  He is currently Director of Reimbursement & Government Affairs for Liberty Medical Specialties, an HME supplier with ten locations in North Carolina and South Carolina.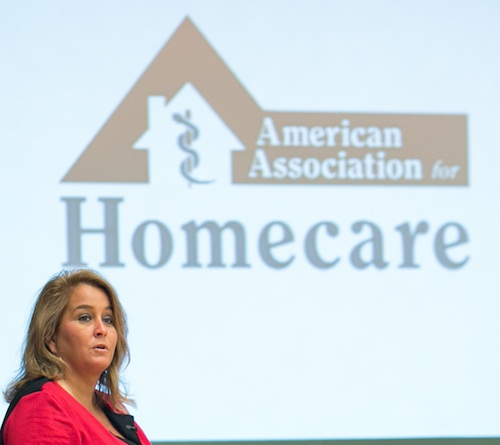 His service to the HME community includes a term as President of the Atlantic Coast Medical Equipment Services Association (2014-15) and a current role as Treasurer of the Group.  He is also Chairman of the Medicare Jurisdiction C Advisory Council and a member of AAHomecare's Regulatory Council and State Leaders Council.  Chandler was elected to the North Carolina Board of Pharmacy/ DME Subcommittee in 2016.
"I am excited to have David join our team," notes Laura Williard, vice president of payer relations for the Association. "I have been fortunate to have worked with him on several payer initiatives and first hand seen his expertise and passion as a true advocate of the HME industry."
Adding Chandler will help AAHomecare provide more support for leaders at our state and regional HME association partners in their engagement with state legislators, Medicaid authorities, and managed care organizations to defend against rate cuts and maintain broad patient access.  His presence on the team will also allow the Association to begin to establish relationships and develop strategies for representing HME interests with Medicare Advantage plans.
Chandler will formally begin working with AAHomecare on April 1.  You can see more about his background and excitement in taking on this new role in this note he shared with us.
AAH Highlights Coordination of Care in Comments to HHS
WASHINGTON, DC – Last week, AAHomecare submitted comments to Department of Health and Human Services' (HHS') "Request for Information on modifying HIPAA rules to Improve Coordinated Care." In the letter, AAHomecare highlighted the importance of coordination of care and supported HHS' interest in modifying HIPAA rules in order to improve care for patients who are using DME.
AAHomecare also recommended HHS to provide guidance on electronic communication regarding patient care. HHS can enable health care providers to enhance patient care by providing specific minimum criteria for securing electronic communications. Whether it is encryption to a certain degree or some other control, a clear articulation of the regulatory floor will give providers what they need to exchange patient health information most efficiently.
You can find the full letter here.
AAHomecare Taps Three New Board Members
AAHomecare is adding three respected HME veterans to join its leadership team. Filling recent at-large vacancies on the AAHomecare Board of Directors are:
Michelle Templin, vice president of legislative affairs and business development forManaged Health Care Associates – Templin currently oversees all the legislative and grassroots advocacy work that touches MHA's diverse post-acute care membership. Additionally, she has led the strategy and management of the MHA ACO Network since its formation in 2013.  She serves on multiple healthcare industry advisory and policy-setting leadership groups, including co-chairing the Government Affairs Committee of the National Association for Specialty Pharmacy.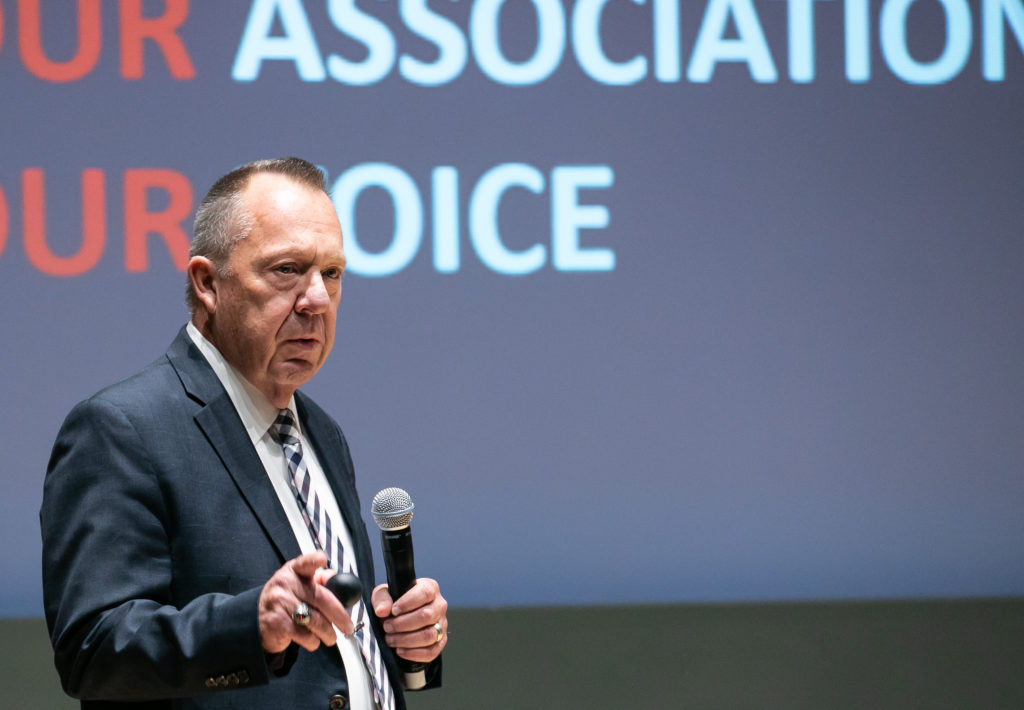 Jeff Bowman, vice president of home medical equipment forMcKesson Medical-Surgical – Bowman is responsible for setting the HME growth strategy, deploying the sales resources and aligning McKesson Medical-Surgical's expansive capabilities to the HME market. Prior to joining McKesson in 2004, he helped to open several healthcare businesses in the Nashville area. These businesses primarily focused on reimbursement services, medical supply distribution and clinical services for the skilled nursing facility and home care markets.
Todd Walling, senior vice president of sales for Permobil, Business Region Americas – Walling has been with Permobil for 11 years and has held numerous positions in regional sales and key accounts management.   He has been a part of the Rehab and Assistive Technology industry for 18 years and is dedicated to improving the lives of people living with disabilities. Prior to his time at Permobil, Todd served as rehab product manager and director of contract administration for The MED Group.
"The considerable industry expertise and leadership backgrounds these individuals bring to our Board will help us better meet the challenges facing the HME community," said Tom Ryan (pictured), AAHomecare president & CEO.  "As a member-driven organization, it's critical to have highly capable and passionate professionals who can identify policy priorities and provide strategic direction.  Michelle, Jeff, and Todd certainly fit that description, and I am sure their contributions will strengthen the Association going forward.
The new Board members are filling vacancies created by the departure of Rhonda Hines, The MED Group; Robert Fahlman, Preferred Homecare; and John Goetz, Permobil.