CALABASAS, CA – David Siegel has seen a lot of change during his two decades in the HME industry. Now after 20 years in business, the CEO of Nationwide Medical Inc., Calabasas, Calif., has jumped into political advocacy with both feet.
In past years, it might have been an uneasy fit, but these days the 48-year-old Siegel feels motivated. He also believes that legislators may indeed be more receptive to the industry message. Medtrade Monday sat down with Siegel to get an idea of why now may be the perfect time to get involved.
Medtrade Monday:  Why get involved with advocacy now?
Siegel: I developed some good relationships with leaders in the industry and it felt like a natural transition for me to help with these causes. Whether it be competitive bidding or reimbursement cuts or other challenges, I felt like I had an obligation to do my part to see if I can bring some form of assistance and maybe even improvements. I want to help more than just our company but our industry as a whole.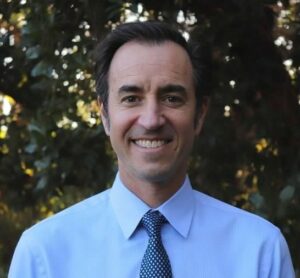 Medtrade Monday: What issues concern you most?
Siegel: I'll start with reimbursement, but not in the traditional sense. Usually when we say reimbursement over the years it is basically a hankering to get paid more for what we do. I also mean the challenges that we are facing right now coming out of the Philips Respironics recall, inflation, labor challenges, and working remotely. Fighting for and hopefully obtaining improved reimbursement is really to help offset the increased costs that our industry as a whole has taken and give us an opportunity to still be able to provide the level of care that we brought during the middle of the pandemic.
We were unsung heroes during the pandemic—well sung maybe a little bit—but mostly unsung. It cost money to deliver personalized care. It cost money to choose the upper echelon of products. If insurance companies and Medicare can recognize the value of what we bring, than we as an industry can continue to bring levels of care that will ultimately reduce costs by reducing hospital stays.
Medtrade Monday: How well do legislators understand HME issues these days?
Siegel: It's a slow burn. We are getting there. Believe it or not, a big help has been inflation. When I say 'help' I just mean an awareness. Inflation popped up so quickly and went so high so fast that insurance companies and some of the folks I speak with recognized that it wasn't just a cry for more money. It was real, even more than the increased cost of labor or some of the other challenges that came out of the pandemic.
For decision makers, the uptick in inflation really helped to put on the radar that there really is a tightening of the belt here in terms of the pain points for DME companies. That has made our job a little bit easier in trying to convince legislators of the importance of considering reimbursement improvements.
Medtrade Monday: What would you say to people who are on the fence about getting involved?
Siegel: It's a question I've thought about, and it brings up another question; What can our industry do better to help people who may have an interest, but have not taken the plunge? How do you do advocacy? Fortunately, AAHomecare has put a lot of time and effort laying out a play book for how to get involved, both individually in your own region or on a broader scale across the nation.
I did not grow up in the political arena and never really desired to hold an elected office. For me, it was; How do I go about doing this? AAHomecare has created a spread sheet and next steps for who to contact in your area and who is the appropriate representative and how to go about doing that. It's easier than you think. By simply reaching out to myself or an AAHomecare representative, they literally can help guide you.
Medtrade Monday: What is your opinion of trade shows such as Medtrade.
Siegel: I will be at Medtrade East from Oct. 24-26, 2022 and at Medtrade in Dallas in March of 2023. I'm a huge fan of Medtrade—the networking opportunities, the education—it's great for our industry. I did think that the two Medtrades were spread a little thin and that the one show per year needed to happen. I think it will be a jolt for the show. It allows us to go bigger with one show and make it centralized in the country to make it even easier for people to attend. It's the right move and a good choice. Our industry should take advantage of this one show per year and make it a rallying point and a big to-do.