PLAINVIEW, N.Y. – In a conspiracy that prompted a national investigation like 'Operation Brace Yourself', the amount of evidence collected against all those indicted was staggering. Since all the business was done on a transparent B2B basis, there was a massive amount of money trails and electronic paper trails left behind to build cases against hundreds of individuals and businesses.
All of the patient interviews were recorded by the call centers and telemedicine networks, creating limitless hours of audiotape recordings of patient interviews. The investigators had access to all patient complaints to Medicare. There were bank records of wire transfers, electronic copies of signed contracts, and NDAs. No effort was made by the participants to conceal their involvement, pointing to either a massive case of collective ignorance, arrogance, or both. I'm guessing the biggest challenge confronting the investigators was organizing all the evidence they had in front of them.
All of the following sets of businesses and individuals were targets of the investigation, and the documentary evidence provided clear and easy roadmaps for the prosecutors to follow. Those investigated included:
The Licensed DME Providers and their respective Billing Companies who delivered DME and billed Medicare for services that were rendered.
Marketing Related Companies that generated and processed thousands of prospective verifiable Medicare leads each day. These companies included list providers, advertisers, direct response marketers, call centers, insurance verifiers, sales organizations, and sales brokers.
Telemedicine Networks and the Licensed Physicians and Nurse Practitioners who independently contracted with them to perform hundreds of consults each week, and effectively 'rubber stamp' a handful of prescriptions per consult. Often, the physicians and nurse practitioners were licensed in multiple states, and rarely, if ever, talked to the patient directly. Instead, they listened to portions of recorded intake interviews conducted by unlicensed medical assistants, and rubber stamped Doctor Orders that were autogenerated by the telemedicine companies' proprietary software systems. In effect, with each electronic signature, the physician or nurse practitioner ultimately generated hundreds or thousands of scripts per week.
To be candid, I've lost count of how many people were ultimately investigated, indicted, and convicted as a result of Operation Brace Yourself. To date, I don't know of anyone who's been found innocent, or have had their charges dismissed. It gets too depressing for me to keep track, especially when I think of all the families who will be separated for years while their sentences are being served. I'm just thankful that none of our loyal employees were caught up in the investigation, as none of them were subpoenaed to testify. Sadly, I've heard that's not true for others who chose to go to trial.
Need vs Greed Driven Care: You'll never look at 'Same and Similar' the same way again. In my view, there's a vast difference between care that's driven by the needs of the patient versus care that's largely driven by the desires of all those who stand to profit by delivering excessive amounts of unwanted or unnecessary care.
That's not to say that striving for growth, profit, or a good return on investment is illegal or unethical. Quite the contrary, it's usually the sign of a healthy and well managed business.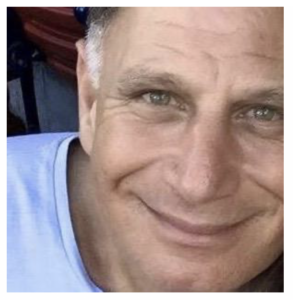 In cases involving fraud, however, it seems that almost all of the attention is paid to the level of benefits that the individuals possess through their private insurance, or through their government sponsored coverage (i.e., Medicare, Medicaid, Tricare).
Although insurance verification is a necessary function to ensure proper eligibility and reimbursement in all healthcare practices, it seems that fraudulent practices aggressively strive to max out on every patient's coverage, serving to maximize billing and reimbursements on each patient, regardless of the patient's true needs, or the availability of more cost effective options.
Ultimately, product selection is driven by the maximum amount that can be adjudicated and reimbursed, with little or no effort made to deliver care that's less expensive or more cost effective
Much like the way 'chop shops' and 'strip mines' operate, once a patient's eligibility is verified, they are barraged with an endless stream of durable medical equipment (braces for back, shoulders, wrists, ankles, and knees), compound pharmacy prescriptions, ($20k pain creams, $10k metabolic and weight loss formulas) and lab tests (thousands of dollars for cancer screenings and pharmacogenetic testing) that are designed to maximize reimbursements, not provide effective treatment or preventative care.
Short of follow-up calls to promote refill orders, there's little or no provision for follow-up care to monitor treatment effectiveness, or respond to a person's evolving needs. Instead, all care is driven to maximize billing.
The fact that the products are 'FREE' to Medicare patients is a large factor in the promotion of the medical devices to seniors, and the prevailing rationalization that allows the participants in the conspiracy to place profits over patient welfare and wellbeing. In fact, very little effort is taken to collect any deductibles, copays, or coinsurance from the patients (which in itself is fraudulent), in order to keep the complaint and return rate low. It also helps sustain the agreed upon myth that Medicare fraud is a victimless crime, as patients are charged little or no money out of pocket.
In businesses built on a fraudulent foundation, as volume grows at an exponential rate, new Medicare licensed businesses are quickly created, often on a turnkey basis. As a result, the amount of monthly claims generated stay 'under the radar' with Medicare, and the potential impact of an audit can be minimized or altogether avoided.
Taken together, conspiracies like this are directly responsible for causing massive fraud, as evidenced by the $1.2B in fraudulent claims that were uncovered as a result of 'Operation Brace Yourself'.
That number does not include, however, the massive amounts of fraud uncovered in similar laboratory and compounding pharmacy investigations and prosecutions, nor the billions of dollars in inflated and fraudulent claims that are generated each year by your friendly neighborhood medical practices, hospitals, skilled nursing facilities, rehabilitation centers, and laboratories.
First Do No Harm
First and foremost, Medicare fraud is NOT a victimless crime. In addition to violating the rights of the patient and their families, it serves to threaten the integrity of the social safety net that was established to take care of the people most at risk in our society, the elderly and the disabled.
It violates the trust that Medicare bestows on individuals and companies when they grant licenses to deliver care and services, and when they process and pay claims. By exploiting or gaming the system, the welfare of millions of people are threatened, causing grievous harm to society at large.
Norman Schwarzkopf a said, "The truth of the matter is that you always know the right thing to do. The hard part is doing it". Alas, this was a lesson that I learned the hard way, as have countless others. Given the fact that there's so much at stake, this is a lesson that needs to be constantly taught and reinforced. Too many healthcare providers fail to pay heed, fail to do proper due diligence, and fail to do the right thing—raising the risk of placing themselves in harm's way. It's a slippery slope that's easy to fall victim to; a short cut to success that all too often leads to ruin.
Fraud Avoidance And Prevention
It's said that an ounce of prevention is worth a pound of cure. This is especially true in matters related to staying compliant with Medicare law. If you're an owner / operator, it's always best to err on the side of caution, and consult with a qualified attorney or compliance consultant to make sure that all of your practices and agreements are in compliance.
Doing so, however, requires you to embrace a highly vigilant and proactive approach to staying informed, and doing your due diligence. Although this may sound both time consuming and expensive, I can assure you that it's far more cost and time effective than having all your accounts frozen, having to hire a criminal defense attorney, and risking exposure to forfeitures and restitution in the seven or eight figure range, not to mention the risk of being confined to prison.
Going further, your risk management plan should also include performing background checks on everyone you do business with, not just the people you hire. After all, you're entrusting others with your business's survival and success, your reputation, and your personal freedom. It's a risk to place your fate in someone else's hands. Don't just go by what they say on their resumes, websites, or on their LinkedIn or Facebook profiles. Do Google keyword searches with their names and companies that they're affiliated with. Check out their references, and invest in background checks. You'd be amazed at how many people have been involved in fraudulent activity at some point in time.
Ignorance Is Not A Defense
There's no 'Get Out of Jail Card' for claiming ignorance of the law. Fortunately, there's a vast catalog of articles that have appeared in Medtrade Monday that address fraudulent practices and safe harbors. It behooves you to take time to read them from time to time to refresh your understanding of pertinent issues. You should also consult your legal counsel on a periodic basis to make sure that you're not straying from the straight and narrow.
Reporting Fraud
If you see something, say something. As a society, we're encouraged to step forward in matters that involve threat of physical harm and safety, and report the crime to the authorities. Yet, for some reason, we feel trepidations about reporting fraud by others, falsely believing that fraud is a victimless crime, or that we'd be wrong for 'ratting out' on someone we know.
Without getting into a moral debate on the matter, there are whistleblower laws in place to help protect the rights and anonymity of people who come forward as whistleblowers. There's also a great deal of financial incentives to do so, as whistleblowers are entitled to a sizable percentage of assets that are recovered as a result of the whistleblower's report.
Here are several links to report Medicare and Medicaid fraud.
Medicare.gov Reporting Medicare Fraud and Abuse
Reporting Medicare and Medicaid Fraud to CMS
Reporting Medicaid Fraud (1-877-87FRAUD)
Mitigation
If you or your company is engaged in fraudulent activity, but haven't been formally investigated, my best advice is to consult with an attorney on a proactive basis, and explore the best strategies and steps to help mitigate your situation. Failing to do so won't make your problems disappear, it'll only serve to exacerbate your legal risks and penalties if you ever become part of a criminal investigation.
If you already are the target of an investigation, or have already been indicted, I understand full well the feelings of dread and desperation that you're going through. Thankfully, help is available, and you can take steps to not only cope with your feelings of depression, but also mitigate your sentence.
If you or a loved one is feeling desperate and / or depressed, The National Suicide Prevention Lifeline (1-800-273-8255) can help. The Lifeline provides 24/7, free and confidential support for people in distress, prevention and crisis resources for you or your loved ones, and best practices for professionals in the United States.
Final Thoughts
Although there is nothing I can ever do to absolve myself of the guilt and shame I feel for breaking the law and violating the public trust, I hope the story of my journey gives you a deeper understanding of what Medicare fraud looks like, and the impact of being investigated, and sentenced. More importantly, I hope I've given you the tools and information you need to avoid getting caught up in fraudulent activity, as well as to report fraud to the proper authorities, or mitigate your sentence if you are indicted.
Prior to being convicted of conspiracy to commit Medicare fraud as part of Operation Brace Yourself, Rich Steinkohl was owner and chief development officer for FriendCare, and several sister-licensed HME companies in the Gulf Coast Region of Florida. He previously served as a market development consultant for independent pharmacies, and as a professional recruiter in the healthcare industry. Since his release from a federal prison camp in June 2021, Rich has dedicated his career to helping prevent Medicare fraud, and to helping felons transform their lives. Part One of Steinkohl's odyssey can be accessed HERE. Steinkohl can be reached via e-mail: RxVIP@yahoo.com