CALABASAS, CA – David Siegel is CEO of Nationwide Medical, a multi-location HME company based in Calabasas, Calif. Siegel has always paid attention to the state of the industry, but events in recent years have motivated the 50-year-old exec to step up his advocacy and become more involved with the American Association for Homecare.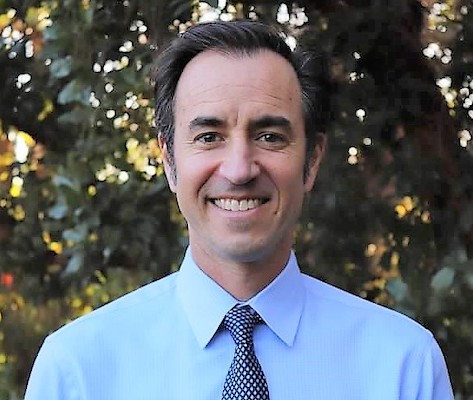 "What tipped it over the edge for me is how our industry stepped up during the pandemic," he says. "Our industry's value was finally properly recognized by society, the media, and legislators. My thinking was that we need to capitalize on this momentum and make sure our value remains front-of-brain so that the patients who depend on us can thrive and reduce the need for hospital stays."
During Siegel's first visit to Washington D.C. with AAHomecare, he had the opportunity to attend a reception with Rep Brett Guthrie (R-Ky). Siegel asked Guthrie if legislators would rather hear about the technological advancements of the HME industry that warrant the funding that is being asked for, or if legislators prefer to hear actual patient experiences.
"He asked if he could get back to me and a few minutes later he picked me out of the crowd and said, 'David, I think it is a better use of everyone's time if you focus on the patient's actual experience when you have a legislator's ear,'" Siegel remembers. "Firstly, it shocked me that he remembered my name, being that he had just met a group of us all at once, and secondly, that advice has proven beneficial in all the subsequent legislative meetings I have participated in."
There are a lot of issues to address, but Siegel is most concerned about the need to extend and expand relief for HME providers through Senate Bill 1294 and House Bill 5555. According to AAHomecare, Senate Bill 1294 language that would extend the 75/25 blended Medicare reimbursement rate in non-CB areas through 2024 is included in a discussion draft of omnibus healthcare legislation. This inclusion is in advance of a Senate Finance Committee mark-up session that could take place as early as the week of Nov. 6.
For providers who are on the fence about getting involved, Siegel says, "It is easier than you think, and it is more impactful than you may think. The AAHomecare team has done an incredible job creating the tools and the data to support our causes and the legislators want to hear from us. My advice is start small with your local Senator or Congressperson and once you see how it works your confidence will grow and hopefully your desire to advocate will grow too."