WASHINGTON, D.C. – AAHomecare is working with ACMESA and other HME leaders in Virginia to advance two measures to strengthen Medicaid access in the current General Assembly session.
Budget legislation amendments submitted by Senator Siobhan Dunnavant and Delegate Emily Brewer in their respective chambers would direct the Dept. of Medical Assistance Services to set reimbursement rates for Medicaid at 100% of the Medicare rural rate in the state.  Currently, Virginia pays the lesser of 90% of Medicare non-rural rates or competitive bidding rates.
Mobility and disability stakeholders in Virginia are also supporting an effort to authorize Medicaid coverage of CRT wheelchairs for patients residing in a nursing facility. That budget amendment, introduced by Delegate Dawn Adams, is also supported by the Virginia chapter of United Spinal Association.
"The Virginia legislative session could conclude in late February, so we're on a tight timeline to build support for these amendments," notes David Chandler, AAHomecare senior director of payer relations. "Fortunately, stakeholders in the state have laid the groundwork by making a strong case on the benefits for patients and for the value of homecare in reducing the need for hospitalizations and other high cost clinical interventions. Now we need every HME advocate in Virginia to reinforce these messages by contacting their Senators and Delegates in the General Assembly."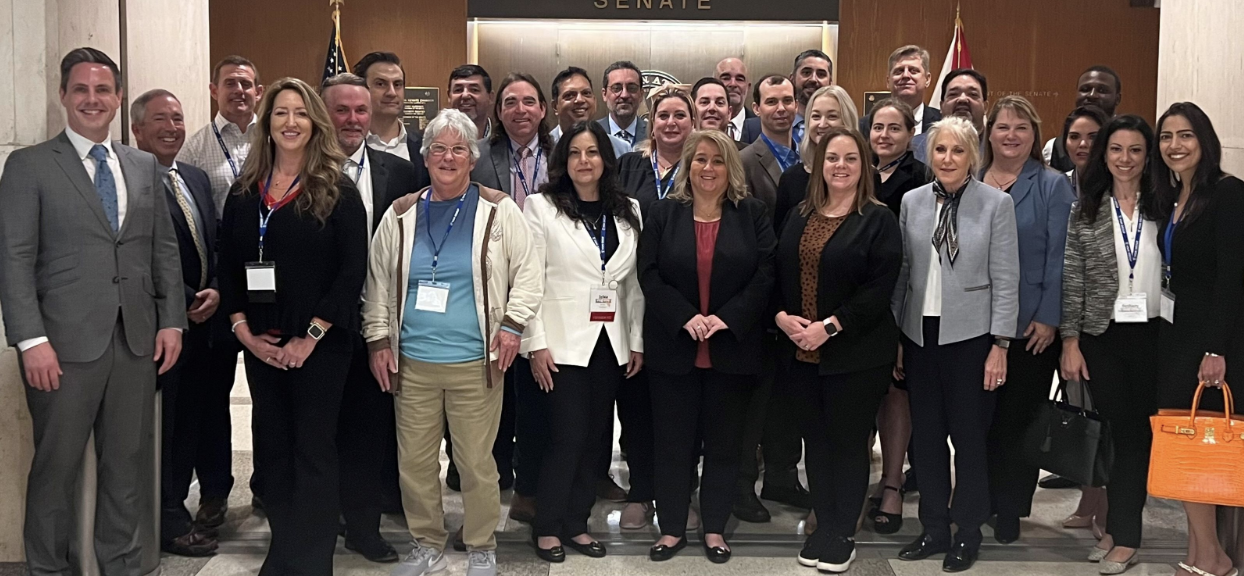 You can find contact information for Virginia state Senators and Delegates here.  You can also send an email to your legislators using our Voter Voice grassroots advocacy system.  Pre-drafted messages on both initiatives are noted below; you can also add your own perspectives and experiences to the letters – and also share them with your colleagues and other interested parties.
The Virginia legislative efforts are part of extensive payer relations initiatives we noted in our most recent AAH Insider.  This week, Laura Williard, AAHomecare vice president of payer relations, has been in Tallahassee for the FAHCS legislative conference, where she took part in meetings with Florida legislators in support of a 5% Medicaid rate increase for HME in the next state budget.
Last week, Williard was in Atlanta to join GAMES leaders and their lobbyist to prepare for upcoming meetings with Georgia legislators with a focus on reimbursement priorities. Willard & FAHCS team are pictured at state legislature.