AMARILLO, TX – According to a Jan 20, 2023 Department of Justice (DOJ) Press Release, DePuy Synthes, Inc. (DePuy), a medical device manufacturer (subsidiary of Johnson & Johnson) has agreed to pay $9.75 million to resolve allegations it violated the federal False Claims Act (FCA) by paying kickbacks to an orthopedic surgeon based in Massachusetts to induce his use of DePuy products.
The settlement resolves allegations that DePuy violated the federal anti-kickback statute (AKS) and caused the submission of false claims to Medicare by paying the orthopedic surgeon kickbacks in the form of free spinal implants and tools for use in surgeries that the surgeon performed overseas…to induce the surgeon to use DePuy products in surgeries performed in the United States.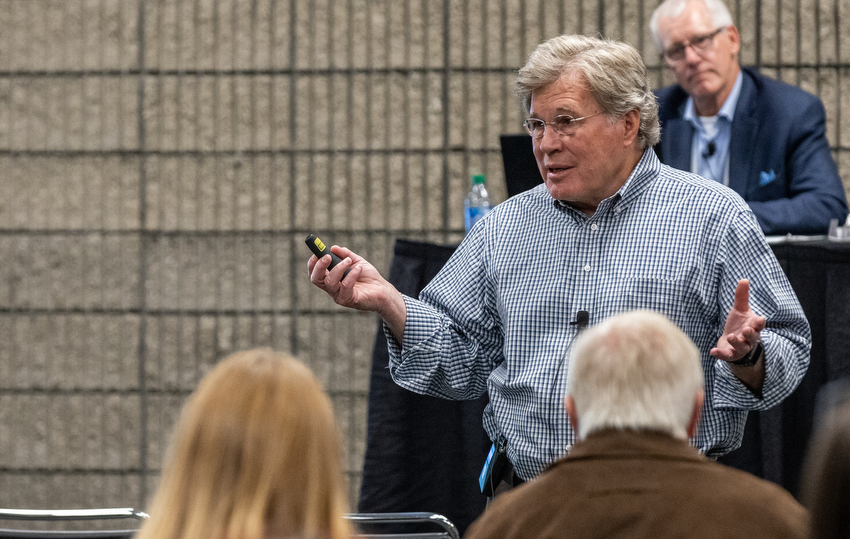 As part of the settlement, DePuy admitted that from at least July 2013 through February 2018, DePuy (acting through former sales reps) gave the surgeon thousands of dollars' worth of free DePuy implants and instruments, including cages, rods, screws, plates, and surgical instrumentation that the surgeon used to perform surgeries overseas for patients who were not federal health care program (FHCP) beneficiaries.
Of the $9.75 million to be paid by DePuy, approximately $7.23 million will be paid to the federal government, and approximately $2.52 million will be returned to Massachusetts, which jointly funded claims for surgeries involving DePuy devices that were submitted to Massachusetts Medicaid.
According to the Press Release, the AKS prohibits offering, paying, soliciting, or receiving remuneration to induce referrals of items or services covered by Medicare and other federally funded programs. The AKS is intended to ensure that medical providers' judgments are not compromised by improper financial incentives and are instead based on the best interests of their patients.
"Medical device manufacturers are prohibited from providing free items to induce a physician to use their devices," said Principal Deputy Assistant Attorney General Brian M. Boyton, head of the DOJ's Civil Division. "When medical devices are used in surgical procedures, patients deserve to know that their device was chosen based on quality-of-care considerations and not on improper inducements from manufacturers."
"Today the United States resolves allegations that DePuy provided over $100,000 worth of free products to a surgeon in order to secure and reward that physician's continued business," said U.S. Attorney Rachael S. Rollins for the District of Massachusetts. "Unlawful kickbacks can severely distort medical judgment as well as the market for medical devices. The millions of patients that depend on our health care system deserve untainted medical decisions. This settlement reflects our commitment to stamping out illegal kickbacks."
The lawsuit was originally filed under the qui tam or whistleblower provisions of the FCA by Aleksej Gusakovs, who is a former sales rep for DePuy. Under these provisions, private parties ("relators") can file an action on behalf of the United States and receive a portion of the recovery. Gusakovs will receive approximately $1.37 million of the settlement.
The DePuy settlement provides the following lessons for DME suppliers:
"Anything of Value" Can Trigger the AKS – At the end of the day, "anything of value" to a referral source can trigger the AKS. In conducting surgeries overseas, the surgeon used products that were a cost item for the surgeon. The provision of free products saved the physician money. This was "value" conferred on the surgeon by DePuy.
Carve-Outs Are Not Allowed – One might attempt to argue that because an FHCP did not pay for the surgeon's overseas surgeries, free products from DePuy for the overseas surgeries cannot implicate the AKS. But this is where the prohibited carve-out comes into play. On multiple occasions, the OIG has addressed carve-outs. The OIG's view of the DePuy/surgeon arrangement is that subsidizing the surgeon's expenses (for surgeries not covered by FHCPs) induces the surgeon to purchase DePuy products for surgeries in the U.S. that are covered by an FHCP.
Every Employee is a Potential Whistleblower – If a DME supplier is doing something it should not be doing, someone knows about it. That "someone" is normally an employee. Virtually all DME supplier employees are aware of the ability to bring a whistleblower (qui tam) lawsuit against the supplier if the employee has evidence that the supplier is engaging in actions that violate the FCA. For example, if a DME supplier is paying kickbacks, the claims arising out of the kickbacks are, in the view of the government, "false claims." The lesson for DME suppliers is to have a robust compliance program that installs guardrails intended to prevent actions that violate federal and state fraud statutes.
With a Stock Purchase, Due Diligence is Critical – Assume that on March 1, 2023, ABC, Inc. purchases the stock of XYZ, Inc., resulting in XYZ becoming a wholly owned subsidiary of ABC. While XYZ's pre-closing liabilities will likely not be imposed on ABC, after March 1, XYZ will continue to have its pre-closing liabilities (known and unknown). The last thing that ABC wants to do is to pay a large purchase price for XYZ's stock…only to later discover that XYZ submitted false claims prior to closing. For this reason, ABC's pre-closing due diligence needs to be thorough so that ABC is not surprised months – or years – after closing.
AAHOMECARE'S EDUCATIONAL WEBINAR
Medicare Advantage Plans: Government Oversight and Industry Advocacy 
Presented by: Laura Williard, American Association for Homecare & Jeffrey S. Baird, Esq., Brown & Fortunato
Tuesday, January 31, 2023
1:30-2:30 p.m. CENTRAL TIME
Medicare Advantage Plans (MAPs) have had tremendous growth in enrollment in recent years. Almost 50% of Medicare beneficiaries are covered by MAPs and this is expected to continue to grow at a rapid pace. Working with MAPs has proven to be challenging for suppliers in their ability to access networks, negotiate rates, and work through a sometimes-non-existent appeals process. And so DME suppliers quite naturally ask what the federal laws are that govern MAPs. On the one hand, federal laws governing MAPs are quite extensive. However, only a small portion of the federal laws pertain to the relationship between the MAPs and the providers/suppliers that serve the patients covered by the plans. Much of the law is aimed to (i) protect covered lives and (ii) set minimum requirements for coverage, networks, complex reimbursement mechanisms. This program will discuss the current MAP environment and the federal laws that govern them. The program will further discuss how these laws affect DME suppliers as they provide services to patients covered by MAPs. The program will then pivot to discuss the most important issues DME suppliers must face as they work with MAPs. Finally, the program will discuss the work being done to educate Congress, CMS, and the industry and the resources available to help DME suppliers navigate these plans.
Register for Medicare Advantage Plans: Government Oversight and Industry Advocacy on Tuesday, January 31, 2023, 1:30-2:30 p.m. CT, with Laura Williard and Jeffrey S. Baird, Esq.
Members:  $99
Non-Members:  $129
Jeffrey S. Baird, JD, is chairman of the Health Care Group at Brown & Fortunato, PC, a law firm with a national health care practice based in Texas. He represents pharmacies, infusion companies, HME companies, manufacturers and other health care providers throughout the United States. Baird is Board Certified in Health Law by the Texas Board of Legal Specialization and can be reached at (806) 345-6320 or jbaird@bf-law.com.