WASHINGTON, D.C. – CMS has released a proposed National Coverage Determination (NCD) decision to offer coverage for power seat elevation systems on certain power wheelchairs to Medicare beneficiaries. The agency will be accepting public comments on the proposal through March 17, 2023.
This is the final opportunity for mobility suppliers and other HME stakeholders to advocate for coverage for this life-enhancing technology.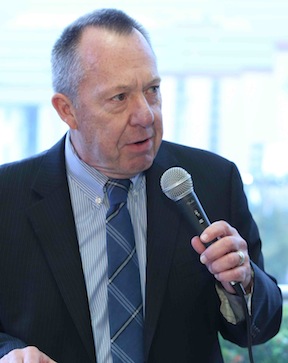 You can submit comments here through March 17, 2023.
Our partners at the ITEM Coalition have summarized the CMS proposal and note that the Agency is also looking for input on including coverage for  seat elevation systems used with Group 2 power wheelchairs:
Specifically, the decision proposes to determine that seat elevation systems in Group 3 power wheelchairs are within the benefit category for DME. CMS also proposes to determine that these systems are considered reasonable and necessary for beneficiaries when they are used to perform weight-bearing transfers to/from the wheelchair while in the home, and when the individual has undergone a specialty evaluation by a practitioner with specific training and experience in rehabilitation wheelchair evaluations. 
Further, CMS states that the agency is seeking comments on whether seat elevation systems in Group 2 power wheelchairs would be appropriate for coverage as well [emphasis ours].This represents a significant opportunity to potentially expand coverage beyond even our initial request, and we encourage all members to support expanded coverage as well in their comments.
Learn more and take action:
Your Voice Makes the Difference
CMS's decision memo notes the strong and highly favorable stakeholder response during the initial comment period that ran through mid-September 2022.  Of the 3,523 "in-scope" comments considered, 3,468 supported a benefit category determination of DME for seat elevation equipment for Group 3 power wheelchairs. Please help reinforce this initial impressive show of support for expanding coverage in this decisive comment round.