WASHINGTON, DC – AAHomecare is urging all suppliers to submit their data for the DME Industry Cost Analysis Study, which will determine the true cost of providing HME in multiple categories under threat by competitive bidding. There is no cost associated with taking this survey. All organizational data will be kept confidential and reporting will be in the aggregate only.
This Cost Study, which is being conducted by Dobson DaVanzo & Associates, focuses on selected products from oxygen, sleep, manual wheelchairs, hospital beds, and walkers. The more surveys completed, the stronger the data will be when presented to members of Congress this Fall. The results will also be available for companies to compare their costs of doing business to the average costs of the industry.
You can help supply the critical data needed to show that CB rates are truly unsustainable. We understand that time is limited, but the effort you put into completing this survey is vital to our legislative and regulatory objectives. You will need 3-4 hours to complete the HME Industry Cost Analysis Study.

To participate, download the survey at aahomecare.org/truecost, complete, and e-mail it to Steven Heath at Dobson DaVanzo at steven.heath@dobsondavanzo.com.
If you have questions about the nature of this survey or confidentiality of the data, please contact Steven Heath at steven.heath@dobsondavanzo.com; you can also reach out to Laura Williard, AAHomecare's senior director of Payer Relations at Lauraw@aahomecare.org or at (336) 451-1934.
AAHomecare shared the following message with members last week…
Moving Forward on Rural Relief Legislation
Last week, AAHomecare shared the disappointing news that Congress did not pass rural relief legislation before heading to recess, punctuated by the Senate running out of time as they attempted to pass H.R. 5210, which would have delayed the July 1 round of cuts for rural HME providers though Sept. 30. This legislation would have given House and Senate parties more time to negotiate a longer term fix without the cuts taking hold through the rest of the Summer.
This is obviously a distressing result for providers in rural and non-bid areas who are now dealing with Medicare reimbursement rates that may simply be unsustainable in major product categories. As a provider whose business was eviscerated by the first round of the bidding program, I understand the tough business decisions that many of you will be forced to deal with in the months ahead if these rates are allowed to stand.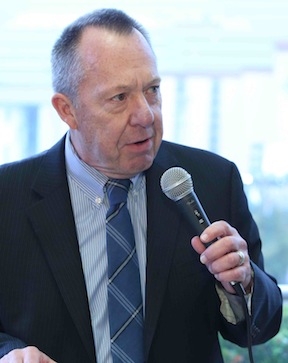 We're Not Done Yet
Despite this setback, AAHomecare's leadership and staff remain committed to getting relief for providers who are not in bidding areas, as soon as possible. We have been in discussions with our champions on Capitol Hill, as well as key committee staff who have been working on this bill, who have told us that they are committed to finding a solution that can pass both the House and Senate in September. While it's too early to get into specifics, one of the most encouraging developments coming out of those discussions has been Congressional interest in including our provisions in other potentially strong healthcare legislative packages that may be moving in September.
Will You Keep Up the Fight?
I appreciate that some of you may be weary of the continued appeals to reach out to your members of Congress – especially given that many of you have already made extraordinary efforts in this area that have played a major part of getting us this far. Some of you may also be skeptical that we can push something through in September after falling short last week.
I can't blame you for being tired of the fight or for having your doubts. I had similar feelings years ago as a provider as the bidding program took shape.
Let me offer you my two most compelling arguments for staying in the fight with us:
• Thanks in large part to your efforts, we have built up a lot of support and earned credibility on Capitol Hill that has resulted in both the House and Senate passing legislation to delay the July 1 cuts for further study. While the House and Senate were not able to agree on legislation to send to the President before the recess, it's a fact that both the House and Senate believe these cuts need to be delayed, and have confirmed those sentiments with actual votes.
• If the HME community doesn't push for and succeed in getting these cuts paused in September, the task of getting relief in the post-election lame duck Congressional session will be significantly more difficult, and perhaps impossible.
Gearing Up for Action
While Congress won't be back in session until September 6, we need to start gearing up for action in the next six weeks.
We'll be asking HME providers to make plans to reach out at least once to their legislators when they're at home in the July/August recess with a simple message that the HME community needs rural relief legislation that can pass both the House and Senate. We need you to paint a compelling picture as to what these cuts will do – or are already doing – to your business and patients.
We will also ask that you to get your patients and other stakeholders involved, including local business organizations and senior groups, as well as medical professionals or discharge planners.
Finally, we hope that HME providers will participate in our recently-opened cost study, which will provide data that will show that current competitive rates are truly unsustainable for all providers, whether they are in rural and non-bid areas or currently participating in the bidding program. See the story below for more information, or go to aahomecare.org/truecost to participate.
Prepare to Win
I truly believe we're well-positioned to get a win for HME when Congress returns, but we will only succeed with a powerful and passionate response from every corner of our industry. I've seen the strength, commitment, and savvy that so many of you have given to this campaign so far – and I am confident that if we keep making a powerful, hard-to-ignore case for rolling back these ruinous cuts through