WASHINGTON, DC – AAHomecare has extended the deadline for the Cost Study Analysis to August 5. The association needs a mix of large and small suppliers to provide a representative picture of cost throughout the industry. The amount of time needed to take the study varies depending on the size of your organization, so do not let this deter you–consider this effort an investment to help achieve legislative delay.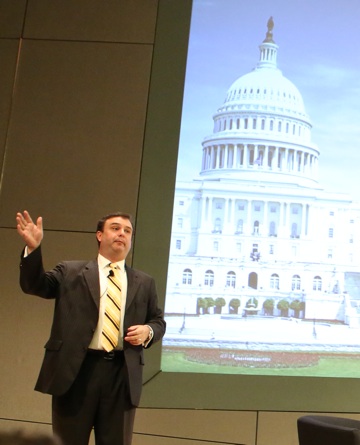 Widespread industry participation in this survey is essential in efforts to change the reimbursement climate for HME, both in terms of rolling back the most recent cuts for rural suppliers and for longer-term efforts to secure meaningful improvements to the competitive bidding program, as well as helping make the case with other payors. By taking the time to share your company's data, you will be helping AAHomecare and other HME stakeholders make the strongest possible case for fairer reimbursement policy.
Providers participating in the cost study will receive a report that will give a breakdown of overall costs per category. This will allow you to compare your information to that of the overall industry. This will be an invaluable tool in evaluating and managing your business.
To participate in this study, download the MS Excel worksheet linked below, and send the completed file to Steven Heath at Dobson DaVanzo, steven.heath@dobsondavanzo.com.
AAHomecare 2016 Cost Study Worksheet
Should you have questions about the nature of this survey or confidentiality of the data, please contact Steven Heath at Dobson DaVanzo, at steven.heath@dobsondavanzo.com. You can also reach out to Laura Williard, our senior director of payer relations here at AAHomecare, lauraw@aahomecare.org or at 336-451-1934.
More information is available at aahomecare.org/truecost.
Call for Second Quarter 2016 Audit Key Data by Aug. 5
WASHINGTON, DC – Now is the time to submit your data and join the campaign for audit reform. Visit HMEAuditKey.org to register or to complete a survey of your audit data prior to August 5 deadline for second quarter 2016 data submission.
The HME Audit Key survey is open to all providers- regardless of the number of audits you are receiving. Previous participation is not required and new data submissions are always welcome. With increased confidence levels in the data, AAHomecare will be able to tell a compelling story about the audit and appeal experience on our industry. We are already beginning to see audit trends, please help us expand the data report for Congress.
If you have not participated in a previous data submission or you're experiencing any challenges or difficulties getting started, or with submitting your information, we want to hear from you!
Assistance is just a call or click away:
• Support contact form – click on link: https://www.hmeauditkey.org/Home/Help?utm_source=Members-Only+Updates&utm_campaign=c960c57b13-WiW_July_27_2016&utm_medium=email&utm_term=0_b7e8527839-c960c57b13-97344929
• Email support@HMEAuditKey.org
• Call 1-844-HME A KEY (844-463-2539)
• Forgot your username/password? Retrieve them here – https://www.hmeauditkey.org/Account/Login?utm_source=Members-Only+Updates&utm_campaign=c960c57b13-WiW_July_27_2016&utm_medium=email&utm_term=0_b7e8527839-c960c57b13-97344929
Reminder: Individual Audit Data is NOT Required
For those of you who have not yet delved into the system, please be assured that the Audit Key does not require you to submit data on individual claims, but instead seeks cumulative counts of pre- and post-payment audits and appeal claim outcomes under DME MAC, RAC and SMRC reviews.
Please note: You can start and return to your submission at any time prior to the close of the survey on August 5.
Senate Champions Remain Committed to Relief for Rural & Non-bid Areas
WASHINGTON, DC – In a strategy meeting last week that included AAHomecare, stakeholders from VGM and Council for Quality Respiratory Care, as well as other DC-based HME lobbyists, staffers representing our leading Senate advocates reaffirmed their commitment to getting a delay to the July 1 round of Medicare reimbursement cuts for rural and non-bid area suppliers when Congress returns in September.
Important details remain to be worked out, including potential legislative vehicles and how to pay for the legislation. One interesting takeaway from the meeting was the staffers' view that making the delay retroactive to July 1 would help the legislation's prospects.
Our Senate champions also asked that the HME community remain engaged in advocating for rural relief legislation, especially in making clear how deep cuts for rural and non-bid area suppliers will affect both your own business and the patients that you serve. Similar meetings with our leading House advocates are slated for next week.