ATLANTA – For those of you who made the trip to Atlanta today, or are planning to be in town tomorrow, I welcome you to Medtrade, the nation's largest HME-focused trade show. The beating heart of this industry is here at the Georgia World Congress Center where attendees are coming together in an effort to survive and thrive.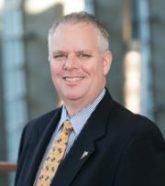 It's an unusual time in the industry, with a "gap period" approaching on Jan 1, 2019, allowing willing providers to get back into Medicare if they choose. Should you jump back in? To help you decide, we have a special competitive bidding educational track with five sessions featuring: Jeffrey S. Baird, JD, Brown & Fortunato; Mark Higley, VGM; Cara Bachenheimer, Brown & Fortunato; Kim Brummett, AAHomecare; and Todd Moody, Brown & Fortunato. The track is available to all attendees who purchase an educational conference pass.
Limited slots are still available for add-on events that are a great way to maximize your visit to Medtrade. Click Here to see a list. When you get to the registration desk at the Level 1 Lobby of Building C, be sure to ask about availability. The networking events are an amazing way to connect with peers and gather nuggets of knowledge in an unscripted venue.
I encourage you to step out of (or into) your comfort zone and ask our experts many questions. Hound them if you must, but you won't have to, because answering your questions is exactly why they are here. Talk to your peers, check out the add-on events, and make yourself a true participant in this industry.
Come to the AAHomecare Washington Update and/or The Stand Up for Homecare Event. Mention us on social media #Medtrade18. And if you did not make the trip to the Peach State this year, you might want to consider Medtrade Spring, scheduled for April 15-17, 2019, at the Mandalay Bay Convention Center in Las Vegas.
For all those who spent the time, effort, and money to join us, again I welcome you. We are here to help and make this your best Medtrade ever. I look forward to seeing you at the show.
Kevin Gaffney is group show director, Medtrade.