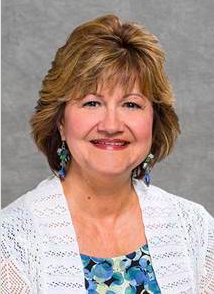 NEW BEDFORD, MA – Karyn Estrella, president and CEO of the Home Medical Equipment and Services Association of New England, died on July 4 after a battle with pancreatic cancer.
The following is a sampling of remembrances from those in the HME industry:
"I am tremendously saddened by the news that Karyn Estrella has passed away. She leaves behind an amazing record of accomplishment as the long-time president & CEO of the Home Medical Equipment and Services Association of New England (HOMES) and a legacy of leadership and service to the HME community. I am fortunate to count myself among the many people in our industry who have had the opportunity to work directly with her and see the passion, professionalism, and generosity of spirit she brought to her advocacy on behalf of HOMES and in support of her fellow HME leaders. I will remember Karyn's positive impact on our industry and miss her friendship for a long time to come." — Tom Ryan, president and CEO, American Association for Homecare
____________________________________________________
"Karyn was an industry champion in every sense of the term. She fought relentlessly in the interests of patients and providers throughout her entire tenure. She was a true believer in the value of home care and did everything she could to preserve access to care, not because it was her job, but because it was the right thing to do. Beyond that she was a loving wife and mother, leaving behind a family who will forever miss her. I am thankful to have known and worked with Karyn for almost 20 years…each time she called or we got together she would say, "hey buddy." I think that's what I will miss the most. She left her mark on this industry and made the most of her time here  – we all owe Karyn a debt of gratitude. She will be tremendously missed by so many." — Gary Sheehan, MBA, president and CEO, Cape Medical Supply, Sandwich, Mass
_____________________________________________________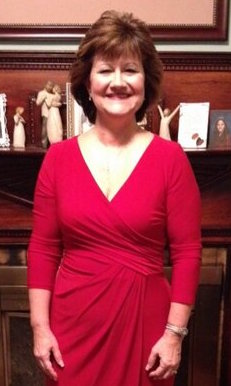 "It was my great pleasure to work with Karyn at HOMES for the past 20 years. During Karyn's tenure as executive director she was pivotal in establishing HOMES as a leading state association, both in provider education as well as state and federal lobbying efforts. Karyn's infectious optimism and unbridled passion for our industry during our most difficult battles was critical in rallying the industry to fight for the beneficiaries we serve. As the leader of our association, she always challenged us to find new ways to get more providers involved in the effort, and her refusal to believe that the battle was lost was inspiring. As a friend, Karyn was caring, compassionate, and selfless. She never passed up the opportunity to find out how my family was and always wanted to see the latest family photos. There are very few people you meet in life who are as kind and caring. Her loss will create a huge void for our Association, but more importantly, she will be greatly missed by all those where were lucky enough to call her a friend." — Chris Henry, Vermont State Chair, Home Medical Equipment and Services Association of New England (HOMESNE), and president of The Medical Store, South Burlington, Vermont
____________________________________________________
"I adore Karyn and she was one of my best friends. I met Karyn in 1998-99 when Black Bear Medical joined NEMED. She was just starting as the executive director and we didn't know what we didn't know. Maine Medicaid at the time had put in rates that were unsustainably low, and Maine Providers decided that working through a state association was a better way to get a change than the unorganized methods tried previously. 
"After 18 months of fighting for better rates, we eventually had success. The process included numerous visits to Augusta, Maine, to meet with state officials, hiring a lobbyist, testifying in front of different committees, and threats from providers to leave the Medicaid system altogether. It all ended up on the front page of Maine's largest newspaper. Karyn was all in and led us through it all, with all of us having these experiences for the first time. 
"After our issues hit the front pages of the newspaper, I got to work that day and the local CBS and ABC news channels wanted to come into Black Bear and talk with us about the issue. I remember calling Karyn and telling her that I was panicked and didn't know what to say or do and her calming me down and telling me that we could handle this and everything was going to be alright. It was, and shortly after that we were made to sit in a room with the HHS director and told not to come out until we worked out our differences. Karyn was again there to polish our overly-passionate pleas, and through her leadership we came out with sustainable rates that are still in effect today. 
"Karyn was always at the important meetings and was very accomplished at making a bunch of fired up hicks appear more professional than we were. On a personal note, Karyn was more than a colleague, she was a cherished friend, and she made everyone in New England who she touched feel like they were a friend to her. I will miss her dearly, but know she will be rallying the troops up in heaven."
— Jim Greatorex, VP, VGM Live at Home, and former owner of Maine-based Black Bear Medical
_____________________________________________________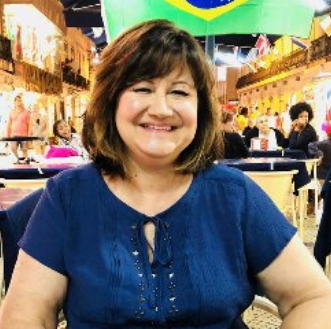 "A number of years ago, Karyn and other HOMES members were fighting proposed rate cuts by MassHealth and were protesting at the MA state house.  Karyn decided to go directly to Governor Patrick's office to see if he would meet with us without an appointment.  As expected, he would not but Karyn decided that we should leave a case of diapers at the office to make our point on behalf of MassHealth members.  She was always creative in her efforts to fight for the industry. She will be sorely missed." — Peter Tallas, president and CEO, Charm Medical Supply, Pembroke, Mass
____________________________________________________
"Karyn was always a big supporter of Medtrade and always fighting for this industry and her association members. The industry has lost a true champion." — Kevin Gaffney, vice president and group show director, Medtrade
____________________________________________________
"For Karyn, grassroots lobbying wasn't just a job; It was personal and it was a passion. We will all remember Karyn for her warmth, perseverance, and energy she exhibited every single day, and we will miss her sorely." — Cara C. Bachenheimer, Brown & Fortunato, P.C.
___________________________________________________
"Karyn was my forever dance partner and HME industry peer! I loved my friend! Until we dance again!" — Rose Schafhauser, executive director, Midwest Association for Medical Equipment Services & Supplies, Duluth, Minn
____________________________________________________
"Karyn was a colleague who became a treasured friend. She led with passion and intellect. When she saw something that needed rectified, she spoke up, relentlessly but in a kind way. Her leadership is the template for state leaders and advocates. A one-of-a-kind powerhouse of a lady with a beaming smile and endless energy. Her legacy will live on through all of us she deeply impacted. I will never forget her."
— Georgie Blackburn, vice president of Government Relations at BLACKBURN'S, Tarentum, Pa
__________________________________________
Funeral Arrangements for Karyn
Graveside Service
Monday, July 8, 2019 – 10:00 AM
Rural Cemetery
149 Dartmouth Street, New Bedford, MA 02740
(will be on the Rockdale Avenue side so if you enter through Dartmouth Street, drive straight through to the other end.)
In lieu of flowers, remembrances may be made to New Bedford Whaling National Historical Park, Attn: Superintendent, 33 William St. New Bedford, MA 02740.