WASHINGTON, DC – In June, CMS announced its intention to make changes to the HCPCS codes for ventilators, including dramatically lowering the payment rate – by 35% – for these devices/therapies, starting on Jan 1, 2016. 

Despite the serious impacts these changes will have on groups that depend on these technologies, these proposed changes were not published in the Federal Register and were established without providing the usual 60-day comment period to let the public weigh in on CMS' proposed plans.
 
CMS offers no other rationale for these sweeping changes to ventilation coding, policy and reimbursement except to point to recent increases in utilization.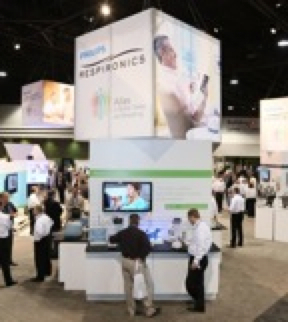 But CMS fails to recognize that the benefits of more patients receiving ventilation include significant decreases in the need for expensive hospitalization episodes, as well as better quality of life outcomes for a wide range of users, such as pediatric patients and the treatment of neuromuscular diseases, such as ALS.
 
While noninvasive ventilators have been part of home respiratory therapy for many years, recent advances in the technology are allowing more patients who would otherwise be institutionalized to remain at home and in their communities by using these devices.
A recent study in the Journal of Sleep Medicine, sponsored by Philips, evaluated COPD patients who were hospitalized two or more times within a year and transitioned to a COPD patient management program, which included treating those same patients with noninvasive positive pressure ventilation.
The results of the study showed that the readmission rate was reduced by 88 percent during the subsequent 12 months. CMS not only is planning to reduce ventilation reimbursement to nearly 30-year-old levels, but also appears to be ignoring that the Affordable Care Act imposes hospital readmission penalties for COPD patients.
 

AAHomecare is working with stakeholders such as Philips and VGM that are supporting draft legislation spearheaded by Rep Charles Boustany (R-La), which would prohibit CMS from enacting cuts to Medicare Part B Ventilator Reimbursement, unless it completes rulemaking and finds that payment reductions will not affect access, nor lessen the quality and frequency of ventilator use in the home, and also not adversely affect hospital readmission rates. 
 

Ongoing Capitol Hill visits will be buttressed in early December with focused visits that will include Philips management and a leading physician who is well versed in ventilation, to meet with Representatives and staffers about the clinical impact of this change – notably that current treatment with non-invasive ventilation is one element of a disease management program aimed to improve patient quality of life, reduce hospital readmissions, and save costs. 
Respiratory care provider VieMed, headquartered in Louisiana, has also been instrumental in building support for this legislation.
VieMed co-founder Max Hoyt noted, "Thankfully, Louisiana is blessed with three physicians in our Congressional delegation. Dr. Charles Boustany, a noted local cardiologist, has been representing our district going on now for six terms. He is amazed by the disconnect between CMS and patient outcomes. Sometimes Washington becomes too single-minded about following the rules, rather than simply asking 'Does any of this make sense?' As a member of the House Ways & Means Committee, Dr. Boustany has vowed to bring some common sense legislation to the Hill to help recognize how modern technology advances can help improve healthcare outcomes and lower costs at the same time. For DME providers, we say 'Amen!'"
AAHomecare urges providers and manufacturers involved in non-invasive ventilation to ask their Representatives to support the forthcoming legislation from Rep. Boustany. Contact Jay Witter at jayw@aahomecare.org or Tony Lee at tony.lee@philips.com for more information.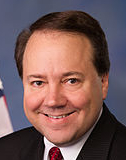 Tiberi Tapped to Lead Ways & Means Health Subcommittee
WASHINGTON, DC – Rep Pat Tiberi (R-Ohio) has been selected as Chairman of the Subcommittee on Health of the House Ways & Means Committee. Rep Tiberi's influence as a champion for HME providers and patients is evidenced by the success of H.R. 284, legislation to improve the competitive program that he introduced earlier this year.
The bill passed unanimously through the Ways & Means Committee and was subsequently approved by a voice vote by the full House in March 2015, and its elements were later folded into comprehensive healthcare legislation that was signed into law in April.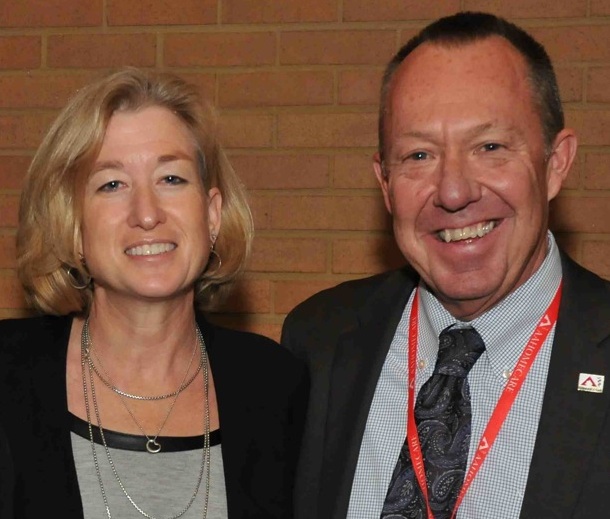 Cara Bachenheimer, senior vice president, Government Relations, Invacare Corp, was quick to praise the move: "We are excited that Rep. Tiberi is now Chairman of the House Ways and Means Committee's Subcommittee on Health. Rep. Tiberi has a solid record of supporting our cost-effective and patient-preferred HME services and we applaud him on achieving this important new leadership role."
"Rep. Tiberi has consistently demonstrated a strong understanding and appreciation of the critical role that HME plays in caring for our nation's growing cohort of seniors, as well as individuals with disabilities and chronic conditions," remarked Tom Ryan, president and CEO of AAHomecare. "Having him in leadership role on Capitol Hill will greatly help the prospects for policies that improve patient care, while also creating a fair regulatory climate for HME providers nationwide."