LAS VEGAS – We used to call them "Early Bird" rates, but that harkened back to the senior menu at the local coffee shop. SmartSaver is more accurate, because these rates are indeed "smart" and you will definitely "save" if you decide to take advantage.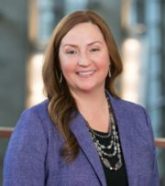 Medtrade Spring is the western version of the nation's largest HME-focused trade show, and it's a remarkable opportunity to learn about the latest products, marketing trends, and legislative progress. Medtrade Spring is a condensed version of the fall show, and many attendees enjoy the opportunity for more one-on-one time with vendors.
Attendees at Medtrade Spring have direct and widespread access to the nation's top experts at educational conference sessions, and the chance to cement relationships with hundreds of exhibiting manufacturers, new and old. A SmartSaver Conference Pass is only $99 and allows full access to all educational sessions (and the Expo Hall) at Medtrade Spring.
A SmartSaver Expo Pass is only $25, and provides full access to the Expo Hall. Medtrade Spring SmartSaver registration opened on Monday, Dec 3, but there are only five days left. Last day is Saturday, Dec 22.
If you have already made the decision to attend Medtrade Spring, these are the rates to grab. The SmartSaver Conference Pass offers a $100 savings over Early Rates and a SmartSaver Expo Pass saves $25. Consider it a logical (and tax deductible) reason to visit Las Vegas, one of the most fun cities on the planet.
Sarah Varner is senior director of Marketing for Medtrade Spring and Medtrade.