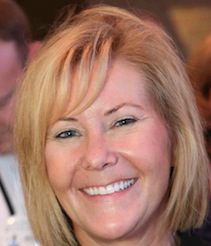 WASHINGTON, DC – Significant changes to improve processing and adjudication of recurring/serial claims for capped rental items and certain inexpensive and routinely-purchased items is on the way. Kim Brummett, AAHomecare's vice president of Regulatory Affairs, and the Association's Regulatory Council, have been working with CMS leadership to address this issue for many years. Recently, the Council met with CMS leadership and discussed the challenges with serial claims and their effect on suppliers and the appeals backlog.
This announcement will provide welcome relief to suppliers.
Key components of the changes from CMS' announcement include:
• As a process improvement effort, CMS recently directed the DME MACs to change the process by which they adjudicate appeals of serial claims. Once the reason for denial for one claim in a series is resolved at any appeal level, the DME MACs will identify other claims in the same series that were denied for the same or similar reasons, and take that determination into consideration when adjudicating such claims.
• The DME MACs will also communicate the favorable decision(s) to the DME QIC and the Office of Medicare Hearings and Appeals (OMHA) to consider when adjudicating related appeals pending at those levels.
• CMS has also instructed the DME MACs to update the Certificate of Medical Necessity (CMN) in the ViPS Medicare System (VMS), when appropriate, to reflect when a favorable decision has been rendered for a serial claim, allowing future claims in the same series to pay without requiring suppliers to continually resubmit evidence.
• Finally, CMS instructed the DME MACs to perform data analysis of all favorable serial claim appeal decisions made over the past 3 years, in an effort to capture all currently pending appeals in the series that could be included in this initiative. Suppliers do not need to take any action and should not reach out to the DME MAC within their jurisdiction to request that their appeal be considered for this initiative.
AAHomecare will continue to monitor this issue and update its membership on any further developments.