WASHINGTON, DC – Relationships matter! Following this very simple concept will help us be more successful with our advocacy efforts with our elected officials.  AAHomecare's State Leaders Council is working with state and regional HME associations, The MED Group, VGM, and AAHomecare members to identify a primary and secondary assigned contact for every member of Congress.  These contacts will be asked to establish relationships with their assigned member by:
Being the go-to educational resource for each member of Congress for industry issues.
Inviting the legislators to meetings in their local districts including visits to provider locations.
Making regular calls updating the Legislative Assistant on HME issues.
Asking for support/co-sponsorship of HME legislation.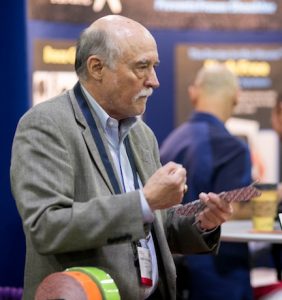 "Remember, our elected officials are people who value relationships too," notes Doug Coleman, CEO of multiple HME companies in Colorado, chairman of AAHomecare's State Leaders Council, and a champion of this effort.  "They need help getting elected, and their constituents' concerns matter to them."
Coleman adds: "These relationships are very easy to build with some members and are a bit more challenging with others. By investing just a few minutes weekly or monthly, you will be successful. Working together, we will make a difference for our industry and each other."
We recently emailed AAHomecare members in states where we particularly needed assistance on this project, but we are always looking to hear from any AAHomecare members who have built good relationships with members of the Senate or House of Representatives – contact Ashley Plauche at ashleyp@aahomecare.org if you would like to take part in this effort.
Even if you aren't able to commit to serving as a principal legislative contact, we encourage you to reach out to your Representative in the U.S. House to support H.R. 4229, the Protecting Home Oxygen & Medical Equipment Access Act of 2017 – is your legislator among the current list of 85 co-sponsors?