LAS VEGAS – Only one more day to go until Medtrade Spring, the desert version of the nation's premiere HME-focused trade show. I've been at the Mandalay Bay Convention Center for the past couple of days in preparation, and the pallets are rolling in, as well as a massive influx of expertise from around the country.
If you're within driving distance of the show and looking for a valid reason to make a hasty Vegas road trip, well, this is your opportunity. It could well lead to a sales-boosting new product, a valuable tip from a peer, or a strategy from one of the experts at our many educational sessions.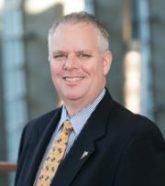 This week's Medtrade Monday is filled with dates and times for workshops and networking events. Limited seating is still available, and I recommend you ask our staff members at the Medtrade Spring registration area for more information.
If you see a staff member with a Medtrade Spring badge, I encourage you to ask questions, share your concerns, and tell us what you like and/or don't like about the show. Members of our advisory board work hard to make the show valuable, fun, and worth your time and money.
We believe face-to-face trade shows have real value in 2018, and our attendees agree. Getting away from the business in an effort to focus completely on the business may seem paradoxical, but that's the special opportunity that Medtrade Spring brings.
The show is smaller than its big brother (Medtrade) in the Fall, but often that leads to even more in-depth conversations. Our exhibitors and session leaders are here for you. They are here to answer your questions, so make the most of your journey to the desert and pick their brains, try out the products, and take this opportunity to kick start your 2018.
Whether you attend Medtrade Spring or not, we hope you'll consider making the trip to Medtrade, scheduled for later this year—Oct 15-17, 2018—at the Georgia World Congress Center in Atlanta. For those heading to Las Vegas for tomorrow's show, I welcome you and look forward to an excellent show.
Kevin Gaffney is group show director, Medtrade.