BARBOURSVILLE, WV – I know we are all worn down by CMS, but we cannot just lay down and expect to survive. Just like many of you, I own an HME company, and I am overwhelmed just trying to keep up with orders, employees, regulatory rules, constant insurance changes, CMS requirements—the list is endless.
I realized early that competitive bidding (CB) was going to be a mess, and someone would have to step in and properly educate Congress on the damage it could cause. As a result, I have been going to DC since the first round of Round 2 CB, when the late Senator Robert C. Byrd (D-WV) was still in office almost a decade ago. And while we've accomplished a great deal in that time, there's far more work to be done, and we can't do it without your help.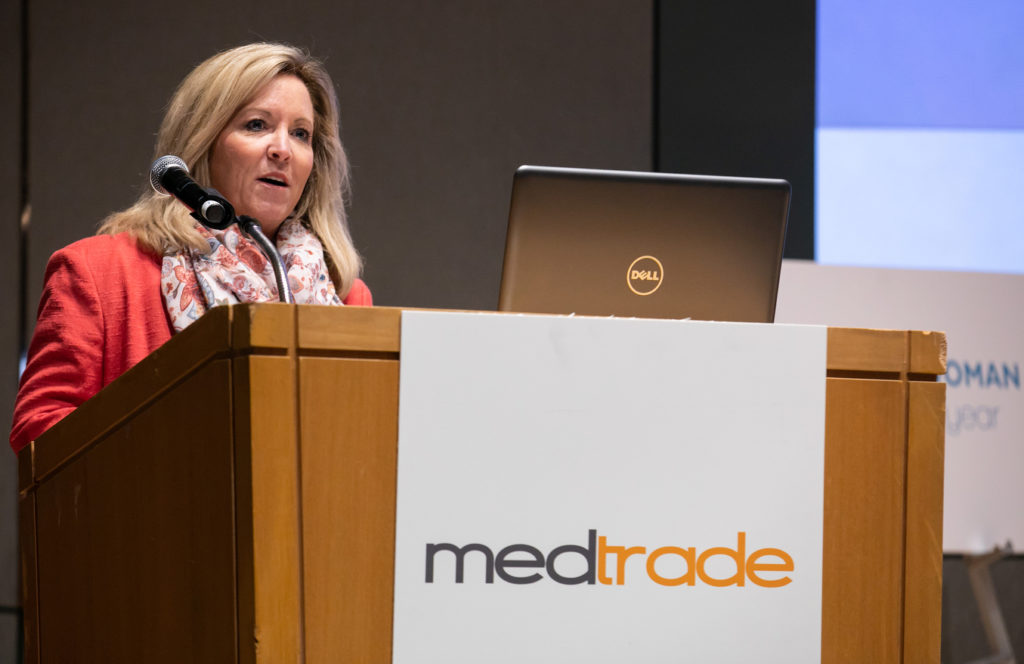 Last May, at the AAHomecare Legislative Conference (this year it's May 22-23, 2019), we met with Senator Manchin (D-WV), who has been supportive of our cause. Our focus was to let Congress know how broken CMS' rural classification is, and how it doesn't mirror CMS' Critical Access Hospital (CAH) rural classification. One of the women representing Mon Home Healthcare, another West Virginia healthcare provider, happened to be from Sen. Manchin's hometown.
They shared stories about knowing the same people and the town. We informed Sen. Manchin that that same town was classified as non-rural. After his Health LA confirmed this to him, he was baffled. After that meeting, both West Virginia senators wrote a letter to CMS expressing their concern about the rural classifications. Our three representatives also signed onto these letters in a bipartisan effort to do something about this. Even WV Medicaid was on board, expressing their issues with access due to the shrinking pool of providers as a direct result of CB. All of that happened because a few providers came together and would not leave until their voices were heard.
I tell these stories to emphasize how important it is to make time to do something to help us in our fight against cuts. You, very literally, cannot afford to not be involved. When I started, our State Association hadn't considered jumping in to fight bidding because at the time, it only affected a small piece of our state. I have gone to DC every year—sometimes with lots of other healthcare advocates, sometimes with only one. I send emails or make phone calls to our members of Congress on a routine basis. Recently I joined ACMESA (The Atlantic Coast MESA Association), which now has a West Virginia division.
If you have a state association, join it and get involved. The assistance of strong state associations has been invaluable to this fight. If you do not have one in your state, reach out to a surrounding state association. As furious as I am that CMS is resuming the bid, I am just as frustrated by the low number of providers stepping up to help save their businesses and, more importantly, the people they serve.
VGM and AA Homecare have been great resources, but it cannot be overstated how crucial the effort from smaller providers has been thus far. VGM and AAHomecare, as helpful as they've been, ultimately have other priorities, and we need to be there making sure our voices are heard as well. No one can tell our stories better then we can tell them ourselves.
Attending Medtrade Spring (April 16-18, 2019) and Medtrade (Oct 21-23, 2019) is also a great entry point for getting involved. Networking, as always, is key to our mission. This year, we have had a state nurses association and case managers association reach out to us to ask how they can help because they see how it is hurting the public we all serve. That's a huge deal, and that's just from one small state. Imagine what we could do if we got that kind of support from all fifty.
The next legislative day being hosted by AAHomecare is May 22-23, 2019. Everyone needs to come this year because it is important for us to show a presence and tell our stories. Based on years of going to DC, if you are not a squeaky wheel you get lost in the noise. So come on and help be a huge HME squeaky wheel this year. If not, prepare for things to continue to get worse, and I don't think any of us can survive things getting worse.
Advocacy – to change "what is" into "what should be."
Regina Gillispie is the owner of Best Medical Oxygen and Home Medical Equipment, Barboursville and Nitro, West Virginia. She is the 2018 recipient of the Van G. Miller Homecare Champion Award.