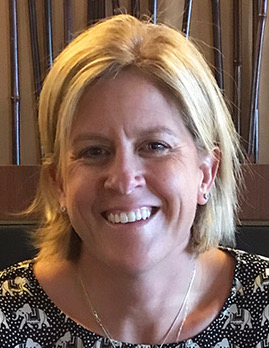 LAS VEGAS – Body After Baby has built a steady following throughout its eight years in existence, but the San Clemente, Calif-based company is now making its first trip to Medtrade Spring, scheduled for April 16-18, 2019, at the Mandalay Bay Convention Center in Las Vegas.
Jennifer Francisco (pictured), co-founder, believes DME providers can use the company's full line of maternity compression support and postpartum recovery wear to boost retail/insurance sales, particularly as an accessory to existing product categories.
"With DME shops selling and renting breast pumps, it shows they are more willing to help pregnant women," she says. "Maternity and postpartum wellness care continues to grow with new opportunities for DME providers as new and expecting mothers are supporting the physical changes in their bodies during and after pregnancy."
The Body After Baby line of compression support wear products include maternity support bands, compression socks, and postpartum recovery garments that are now covered by insurance payers, both subsidized and commercial.
"We have more than eight years experience working closely with medical practitioners, DME providers, and ­­insurance payers, providing new mothers with a trusted maternity and postpartum support wear solution," Francisco says. "Aligning our products with DME Providers has been an ideal partnership and proven benefit to new and expecting mothers. Body After Baby support wear products are a natural complement to existing business and can easily be integrated to patient flow and billing cycles.­"
Body After Baby DME provider partnership benefits include:
significant incremental revenue to maximize patient value;
specific-use products to create multiple billing opportunities per patient; and
a chance to expand a provider's reach and cement patient relationships.
"At Medtrade Spring [Booth #1127A], we are going to focus on informing DMEs about the value this product can bring," adds Francisco. "If you're dealing with breast pumps, it's a no-brainer. If you're in the maternity space, this is a very robust incremental sale. DME suppliers may not be familiar with the brand and how the category can be integrated into their current business model. We can help with that."