"The interactions we've had have been good. We keep coming back because we want to support the industry. We identified newer and smaller providers in the west." — Chris Southerland (pictured, left), vice president, Global Respiratory, CAIRE Inc.
"The show was great. It does not feel like a smaller show. We got a lot of good feedback and good leads. Attendees were understanding our product." — Maddy Bland, director of Sales Operations, Sleep8
"So far so good. We had genuine interest in our products. We had a good amount of prospects and customers at our booth. We met with current customers and prospective ones. We'll be back to Medtrade Spring because we had a good experience. It's Las Vegas, so people come."
— David Birdsall, RMI Software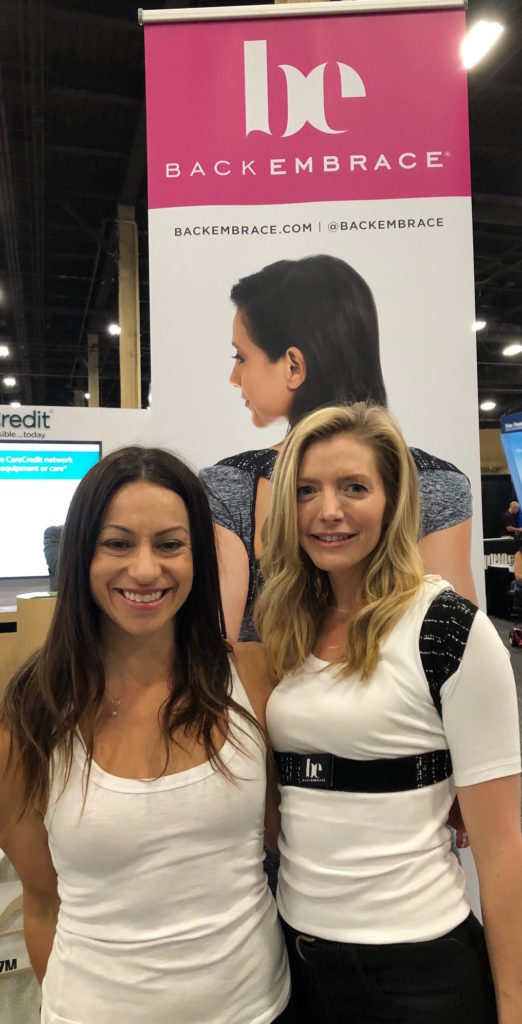 "The show has been excellent. We've had a lot of interest. It's been great exposure and we generated a lot of new accounts." — Rob Brant, Portable Outlet
"This was our first Medtrade Spring. They said it was smaller, but we had a ton of traffic. We have no complaints and will likely be back next year."
— Michael Hundt, WakeWell, makers of Snugz Mask Liners
"Medtrade Spring has been fantastic. I sold out of what I had. We made a lot of great connections and met a lot of people. If I needed proof of concept, I got it."
— Kara Froula (pictured, far right), BackEmbrace
"Medtrade Spring has been good. Attendees have been engaged and traffic has been good and consistent. There is a place for a show in the west."
— Brian Bachert, corporate account manager, Invacare Corp
"We did not stop working on day one of Medtrade Spring. We did not eat or drink, because it was non-stop. We saw engaging attendees who were genuinely interested. We did not have to pull in anybody. They came to us." — Nick DiFrancesco, vice president, PurWell
"Yesterday [day one] was good. Booth traffic was solid, and the quality of the attendee was good…I hate Vegas, by the way. It's a cheesy city. Let's put Medtrade Spring in Phoenix or Dallas." — Ken Abriola, vice president, O2 Concepts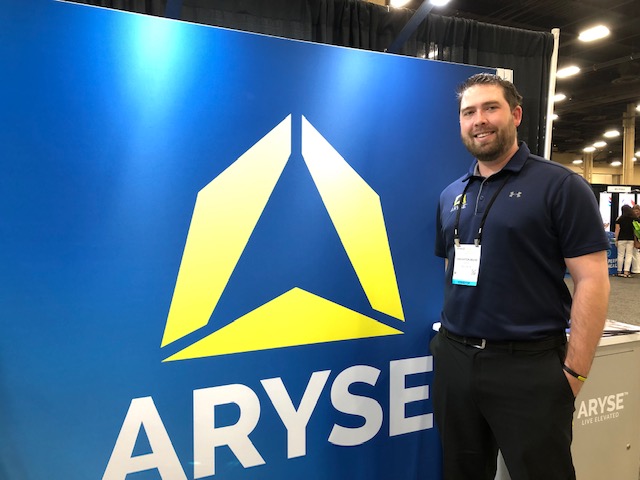 "Medtrade Spring has been really good. After last week's news [about fraud], it was great to get out and meet people. Everything went smoothly. Medtrade last year in Atlanta and Medtrade Spring are the two best shows we've seen in the last year or so. We'll be here for a long time."
— Creighton Wilke, event coordinator, ARYSE, Lincoln, Nebraska
"Foot traffic was really good yesterday. We were surprised. We thought it would be worse. We saw current and potential customers. We picked up some decent opportunities that made it worthwhile. Overall we're pleased."
— Nick Hoffmeyer, BRODA Seating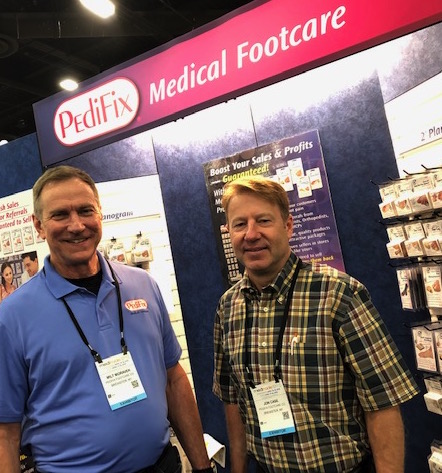 "Yesterday was jammed and really busy. The attendees seemed to be easy to talk to and engaged. We get people from the east coast coming here. Customers are looking for our new technology. We expanded existing accounts with our customers at Medtrade Spring and created new ones. It's still worthwhile being here. We can talk to our distributors and reps."
— Milt Moravek, Pedifix Footcare, Brewster, NY
"Medtrade Spring has been great, awesome really. We are registered for next year. We were constantly busy and did not sit down. We powered right through lunch."
— Brian Dietz, sales director, Oliver's Harvest, makers of CBD Hemp Products
HME providers will have another chance to meet with exhibitors in person at Medtrade, scheduled for Oct 21-23, 2019, at the Georgia World Congress Center in Atlanta. Keep an eye on Medtrade Monday for news of Early Rates, which offer the most inexpensive registration rates for the nation's premiere HME-focused trade show.