LAS VEGAS – Educational sessions at Medtrade Spring are often illuminating—sometimes basic, sometimes advanced, but mostly informative. Occasionally the content ebbs and flows based on input from attendees. R.J. Poonawala, general manager of Houston-based Spring Branch Medical Supply, shared nuggets from his own successful business at last month's Medtrade Spring, while also cajoling attendees to share some of their own.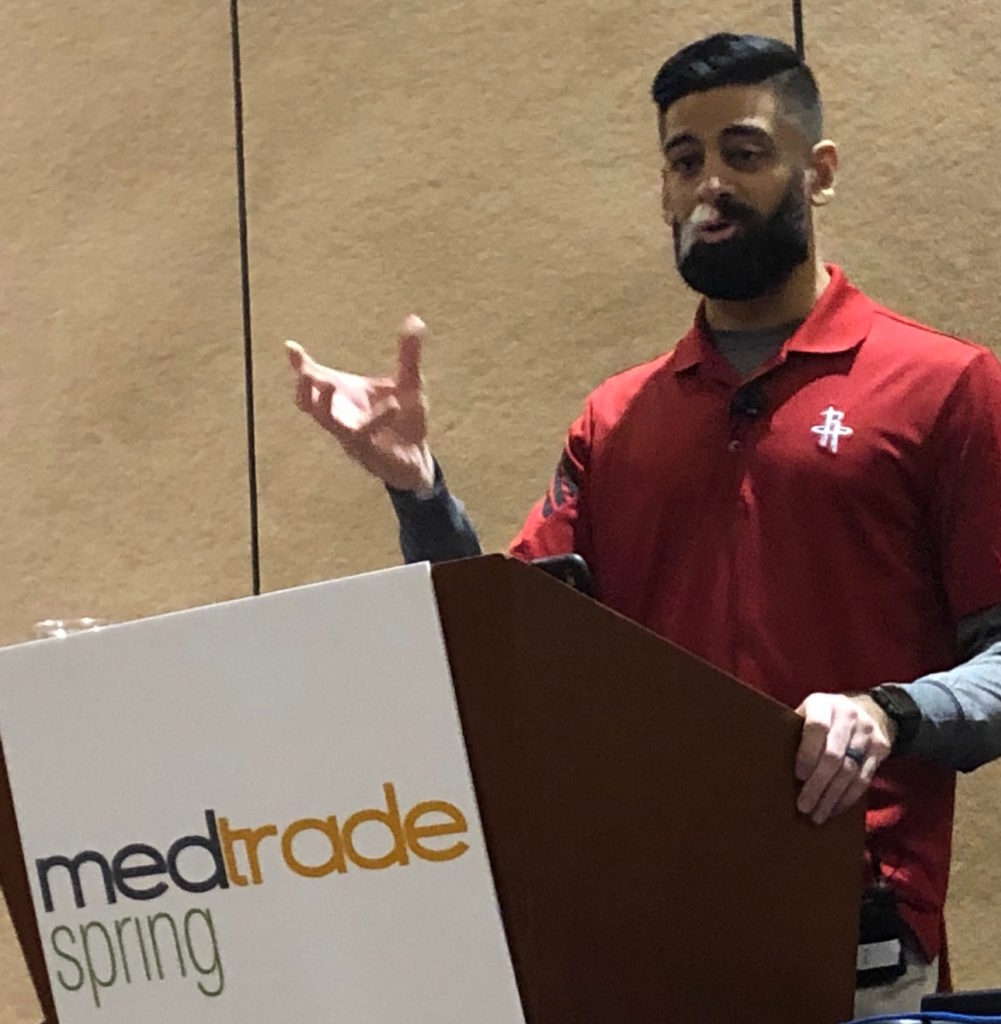 For example, what if a customer wants an obscure item that you're never going to stock? What do you do? Refer to a friendly competitor or have it drop-shipped to their house. "You still made an effort and found a solution even if you did not get any revenue," says Poonawala, a panelist in the past but a first-time presenter at Medtrade Spring 2019. "That's not the only problem they have, and the next time they need something, they visit you. Or if you have a good showroom, they remember something they've seen."
From there, the conversation expanded with Don from Wichita Falls, Texas, chiming in: "We get referrals for some odd things. If they want it right now and we don't have it, some are afraid to buy it online. I can get it on Amazon Prime and still mark it up. They don't care. Embrace those e-commerce giants that everyone wants to be afraid of."
Bath safety is another category that tends to be needed right away. Patients may have gone through four months of consultations prior to surgery, but the thought never occurs until the need becomes urgent.
"That bath chair opens the door to upcaring," Poonawala says. "That bath chair should lead to a bath mat. I will insist on that bath mat and add about $20 to the sale, but I'm not going to stop there. A hand-held shower with a holster would help. A bit of added height on the toilet might help, and grab bars. A lift chair recliner would help whether it's a rental or a purchase…a lot of people talk about good better and best. Leave the good to the Walgreen's. Carry the better and best."
Home Modification
By rights, the field of home modification should be expanding at a faster pace. During last month's Medtrade Spring, Jim Greatorex, vice president, VGM Live at Home, estimated that the home access market is currently at 15% of its potential. There's a lot of room for growth, and HME providers already serve the customer base.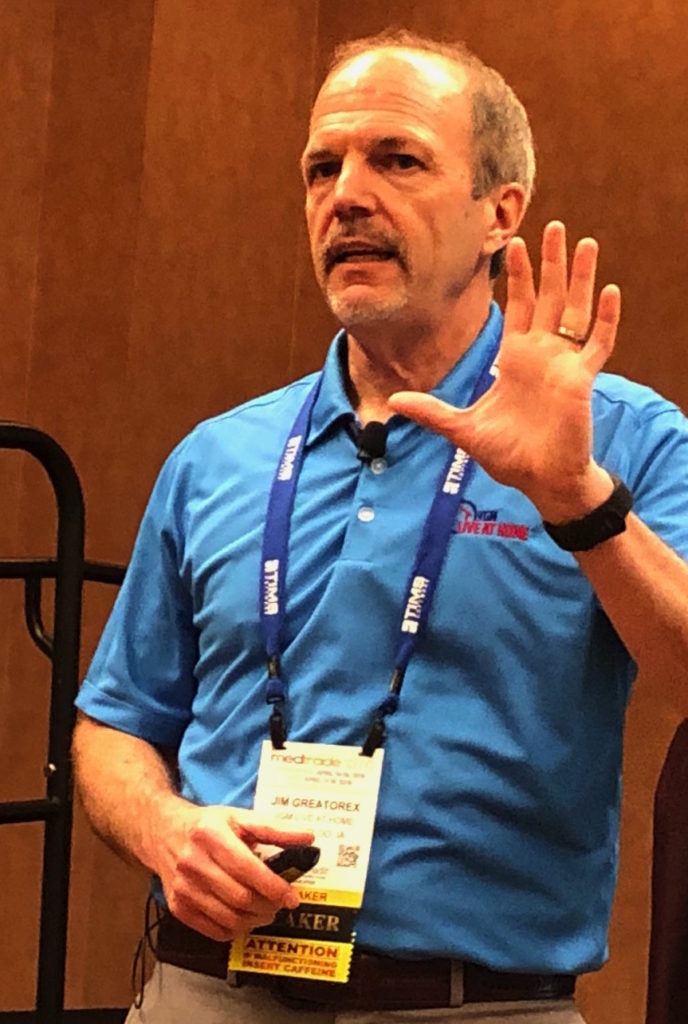 "Fall prevention is a key concern," Greatorex said. "It's the second leading cause of death, not to mention a variety of injuries. We'd prefer to get into the home before people break their hips, and unfortunately that is not happening enough."
Part of the problem is that too many clinicians and discharge planners are uncomfortable with recommending out-of-pocket improvements for patients. "Clinicians are wired to believe that if it isn't a covered transaction, they should not be involved," Greatorex says. "Our industry needs to get people proactively involved."
Greatorex is a familiar presence at Medtrade Spring and Medtrade, with another home mod session likely when Medtrade convenes Oct 21-23, 2019, at the Georgia World Congress Center in Atlanta. Keep following Medtrade Monday for the first opportunity to take advantage of Early Rates, which are the lowest possible prices for the nation's premiere HME-focused trade show.