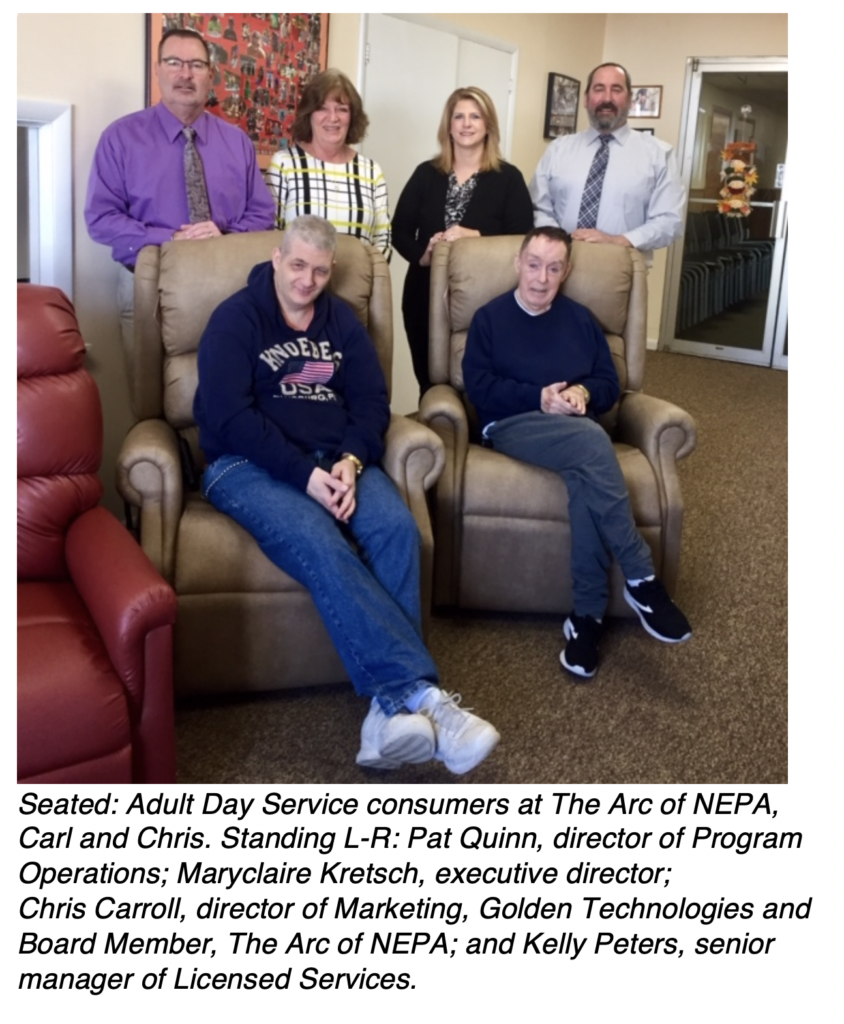 Golden Donates Luxury Power Lift Recliners to The Arc of Northeastern Pennsylvania
OLD FORGE, PA – Golden Technologies is supporting its local community by donating several luxury power lift recliners to The Arc of Northeastern Pennsylvania (NEPA) for the enjoyment of consumers participating in their day programs. The Arc is dedicated to advocating for people with intellectual and developmental disabilities.
"We are happy to bring comfort and joy to our friends at The Arc of NEPA by providing high-quality seating to improve their quality of life and add to their sense of independence," said Rich Golden, CEO of Golden Technologies. "We recognize the importance of meeting the needs of aging adults and are so honored to contribute to The Arc's warm and friendly atmosphere with our power lift recliners," he added. Golden is the world's leading manufacturer of luxurious power lift and recline chairs and is based in nearby Old Forge, PA.
"The very generous donation of four, plush, power lift/recliner chairs from Golden Technologies provide a superior level of comfort for the individuals served by The Arc of NEPA. Our gratitude to Mr. Richard Golden and his team is overflowing," said Maryclaire Kretsch, executive director of The Arc of NEPA.
VGM Government Relations Updates Communications and Brand
WATERLOO, IA – VGM Government Relations has updated their communications and brand to streamline the way they provide information to members.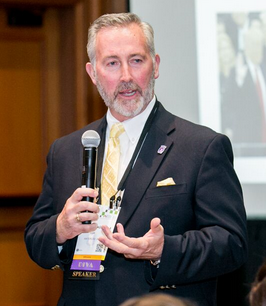 VGM members can expect to see new forms of communication, such as monthly newsletters, breaking news emails, and reports. Updates have also been made to the VGM Government Relations blog. Members are encouraged to subscribe to the blog to receive legislative updates which highlight payer relations, reimbursement, regulatory, legislative and state news affecting the home medical equipment (HME) industry.
"Our purpose is to position our members for success not only today, but well into the future. Getting accurate information to them as quickly as possible is a crucial part of that," said John Gallagher, vice president of Government Relations. "We're streamlining communication so our members can easily access the smartest, most up-to-date content whenever they need it. That is what these changes are designed to do."
"We provide our members a seat at the decision-making table in their district and state government offices," Gallagher said. "By focusing on grassroots solutions to address the issues our members face every day, we support them in their fight for a fairer, more profitable future."