WHITTIER, CA – The showroom at A.M.E. Inc., Whittier, Calif, may well be the largest DME-focused retail space in southern California. Kristin Loya (pictured below at Medtrade Spring 2018), purchaser, is largely responsible for selecting products to fill the 5,000-sq-ft expanse at American Medical Enterprises (A.M.E.).
Each year, the task is made a bit easier with a visit to Medtrade Spring in Las Vegas. "After the show, we feel revitalized and motivated, because we have all these new ideas," says Loya, who has helped run the shop since 2007 with her husband, Tom McDonald (co-owner). "We drive to the show, and we buy from the booths. We can take all the stock home [in our car] and we get really discounted rates. We like the show here in Las Vegas even though it's smaller than Medtrade in Atlanta. It's a win-win for us."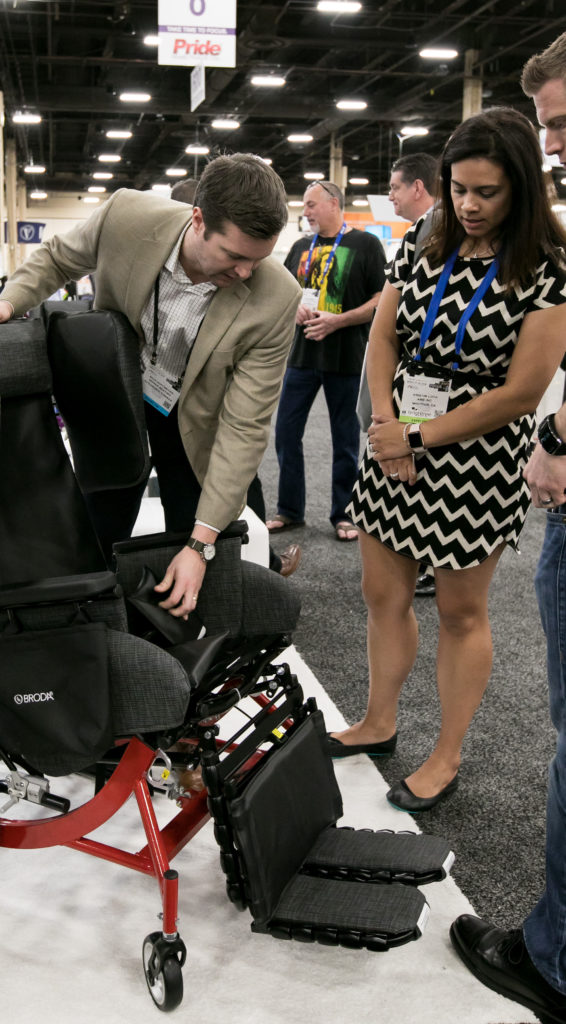 Loya has worked to educate herself on the philosophy of retail, and customers/patients who visit her single-location business can see the results. "We have laid out our floor plan to be more of an experience when you walk in," she says. "At some DMEs, it can be daunting with piles of stuff. When you walk into our shop, it smells good because we invested in an air purifier that gives you a relaxing and calm smell. And then you can sit in the nice Golden Twilight lift chair, and we can measure you [for chair fit], and give you some water."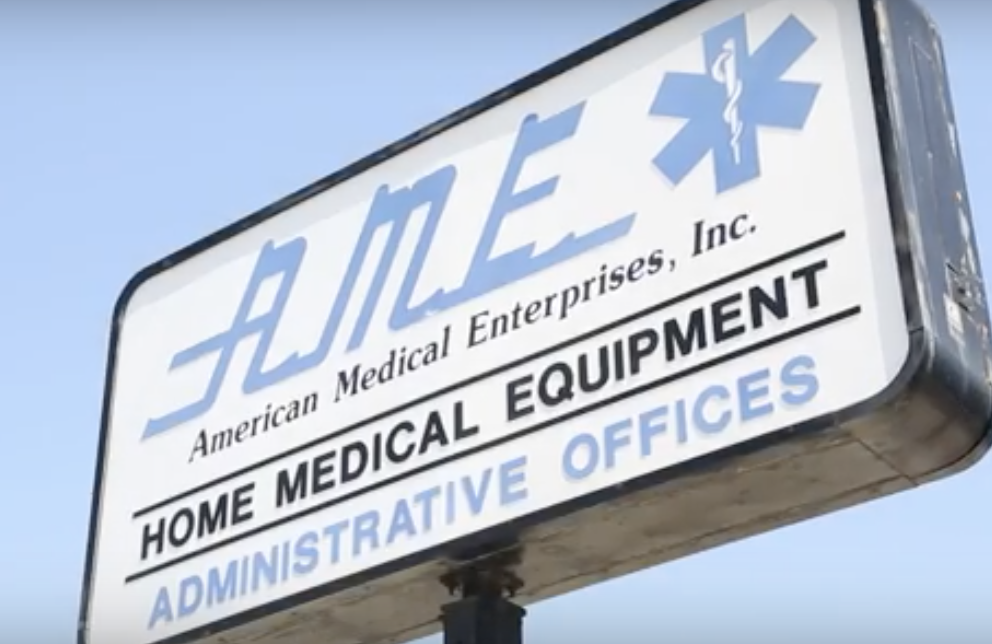 This experience is far from the Medicare reimbursement model which A.M.E. mostly left behind after the second round of competitive bidding. Loya explains: "After the first round of competitive bidding, we actually won the contract, although I'm not quite sure if 'won' is the best terminology, but we gained the contract in wheelchairs. When the second round came around, we decided not to bid at all. We were in retail before many of these other companies. Medicare competitive bidding did not affect us at all, because we were not trying to catch up with the times. We were already here."
The philosophy has worked, thanks to customers who want something "that is unique to their lifestyle and aesthetically pleasing," and not a basic item. Bathroom safety products, for example, are doing particularly well, as are bigger items such as scooters, lift chairs, walkers, and wheelchairs.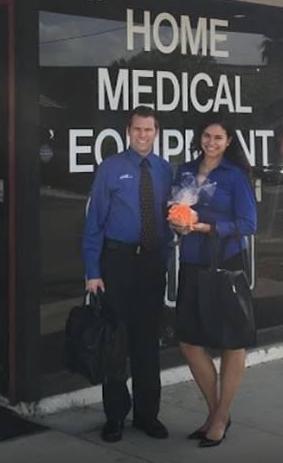 Loya and her husband, Tom, occasionally bring their three young children (two-year-old twins and a four-year-old) to the business. The sound of small children playing only emphasizes the "family" ethos of A.M.E., still able to survive and thrive as an independent among a sea of nationals in a large metropolitan area.
A prime location down the street from Whittier Presbyterian Hospital helps with referrals and walk-ins, but it's the care that customers receive that keeps them coming back. "We offer a service where we send a technician out to evaluate homes," adds Loya. "If someone comes in who's frantic about their grandmother falling and breaking her hip, we can go to their house and see what they need, such as grab bars, transfer benches, toilet safety rails, and we set up the whole thing."
A.M.E. will boost its web presence this year with help from a Medtrade Spring exhibitor. "While at Medtrade Spring, we signed with ARI web services," Loya says. "ARI is great. They have all of the big vendors in their system so they can just pop up our web site. We are brick and mortar. We can't compete with Amazon. We're not going to sell online, but at least we have a place holder now."