ELYRIA, OH – Invacare Corp (and its two U.S. subsidiaries, Freedom Designs, Inc. and Adaptive Switch Laboratories, Inc.) announced last week that it has emerged from Chapter 11. "This marks the start of a new era for Invacare," said Geoffrey P. Purtill, president and CEO. "With Chapter 11 behind us, we look to renew our commitment to operational excellence and drive profitable long-term growth in our core lifestyle and mobility and seating product categories."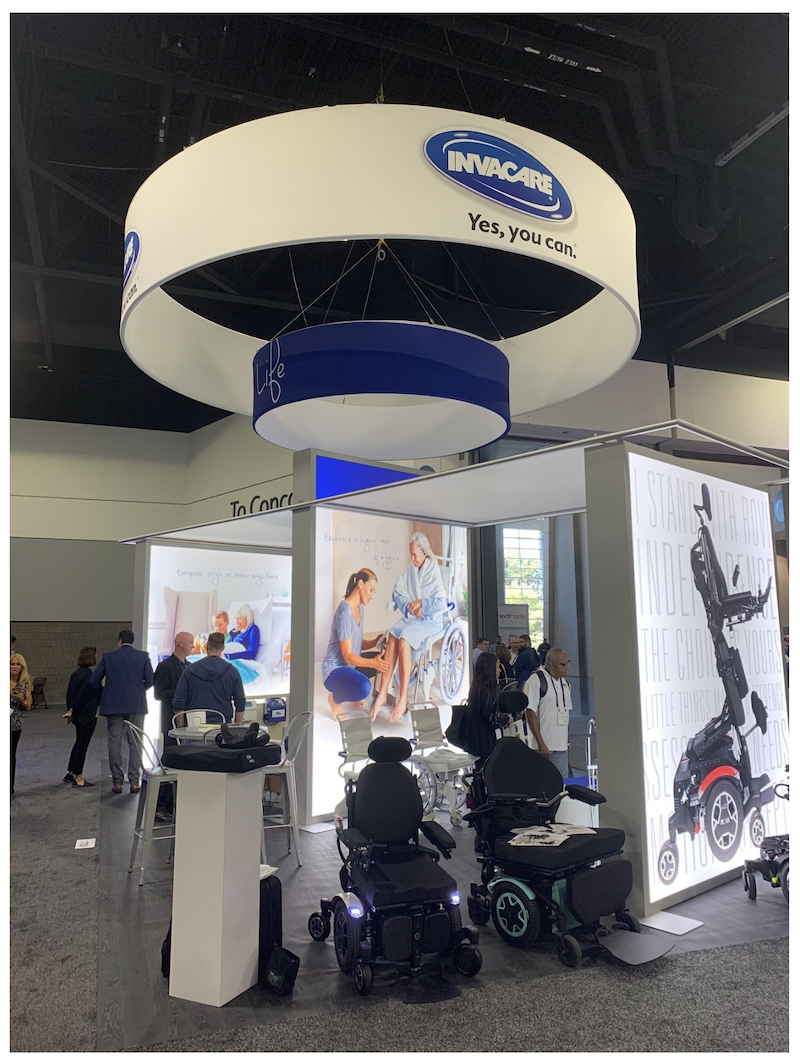 Purtill added: "Invacare is well-positioned to capitalize on global tailwinds in the markets we serve. We continue to manufacture and deliver vital healthcare products to our customers and each day focus on our purpose of Making Life's Experiences Possible® for our end-users. Importantly, I want to express my gratitude to our associates for their unyielding commitment to Invacare. We now have a fresh start and a great opportunity to reshape the business for the future and realize our long-term growth potential."
Approximately three months after filing for Chapter 11, Invacare emerged with a Plan of Reorganization supported by key stakeholders, including support by nearly all creditor classes eligible to vote on the Plan of Reorganization. As a result of the reorganization, Invacare Holdings Corporation becomes the new parent company of Invacare's global operations.
As part of its financial restructuring, the company successfully recapitalized its balance sheet through various transactions including:
Equity Rights Offering:The company successfully executed a $75 million rights offering of new Common Stock and 9% Series A Convertible Preferred Stock.
Exit Term Loan Facility and Secured Convertible Notes: The exit capital structure will consist of an Exit Term Loan Facility of $85 million and 7.5% Exit Secured Convertible Notes of $46.5 million, maturing in 2028.
Asset-Based Lending Facility (ABL): Finalized new North America ABL credit facility with borrowing capacity of up to $40 million, of which $13.4 million was borrowed on emergence
Upon emergence, the proceeds from the Rights Offering and the ABL facility were used to repay $35.5 million of the Debtor-in-Possession (DIP) Term loan and $13.8 million of the DIP ABL facility. In addition, the proceeds will be utilized for general corporate purposes, including working capital and payment of restructuring professional fees. The financial restructuring enabled the company to extinguish $223 million of principal and unpaid interest related to unsecured 2024 Series I, 2024 Series II and 2026 Convertible Notes.
"We are pleased to have secured new financing which will provide additional flexibility," said Kathy Leneghan, senior vice president and chief financial officer. "With a sustainable capital structure and enhanced balance sheet, we can now fully focus our efforts on executing our global transformation plan."
Strategic Changes To Board of Directors
To better reflect the company's new ownership and its continued drive to strengthen the business, the company announced the composition of its new Board of Directors, whose members bring financial and healthcare experience to the company:
Steven H. Rosen, co-founder and co-chief executive officer of Resilience Capital Partners LLC, has been named chairman of the Board
Geoffrey P. Purtill, continues to serve as a director.
Newly Appointed Directors:
Marec E. Edgar, president & chief executive officer of A.M. Castle & Co.
Abraham T. Han, managing director of GLC Advisors & Co., LLC
Peter J. Kuipers, executive vice president & chief financial officer of Omnicell, Inc.
Kimberly S. Lody, former president and chief executive officer of Sonida Senior Living
Randel G. Owen, former president and chief executive officer of Global Medical Response
As a result of the reorganization, the director terms of Clifford D. Nastas, Edward F. Crawford, Petra Danielsohn-Weil, Marc M. Gibeley, Michael J. Merriman Jr., and Aron I. Schwartz on the previous Invacare Board have expired. Invacare will continue to operate under its current management team led by Purtill.