MUNDELEIN, IL – To help improve efficiencies and strengthen HME dealers' competitive edge, Medline Industries, Inc. recently formed a new integrated electronic purchasing partnership with Medtrade exhibitor Brightree®, a provider of cloud-based clinical, business management and billing software solutions for the post-acute care industry.
"To help relieve the financial pressures of reduced reimbursements, providers are constantly exploring opportunities to reduce expenses and streamline business operations," explains Dave Cormack, president and CEO of Brightree. "This real-time integration with Medline enables Brightree customers to seamlessly order and drop-ship products from within a single interface saving valuable time, reducing operating costs and improving patient care with faster delivery of products."
A/R Allegiance Group Provides Full Revenue Cycle Management Services
OVERLAND PARK, KS – Longtime Medtrade exhibitor A/R Allegiance Group (ARA) has expanded its expertise in private pay collections to include medical billing, which positions them to offer full revenue cycle management.
ARA's signature product, COLLECTPlus©, is a Software as a Service (SaaS) methodology that successfully recovers more private pay collections at a reduced cost. With the addition of CLAIMCollect©, the same success rate can be achieved for medical billing.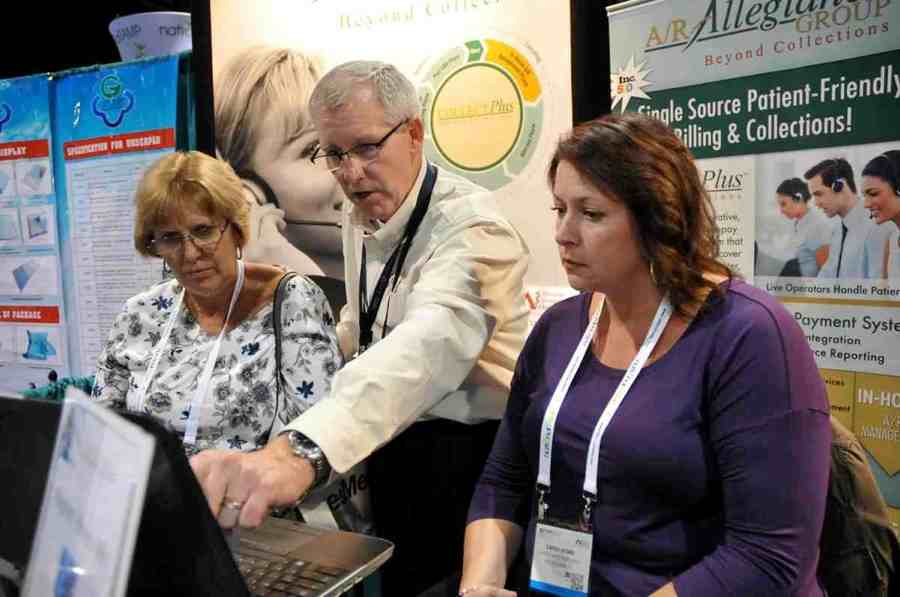 "Our revenue cycle management works best because the methodology is sound," says Keith Lilek, CEO of ARA. "We've taken the technology used in our private pay billing & collections product and applied it to billing insurance providers. This combination offers the best possible revenue cycle management in the industry today."
A/R Allegiance Group offers a five-step RCM process to help businesses grow and thrive that includes: pre-billing documentation audits; billing all types of payers; collections; ongoing support; comprehensive reporting; and additional services including work flow and process consulting.


"Many practices reach a point when they realize it's in their best interest to hire a third party to focus on RCM," says Lilek. "In doing so, it allows practitioners to put their emphasis on what they do best – taking care of patients and ensuring their satisfaction."
New Invacare Chief Set to Speak in NYC
ELYRIA, OHIO – Matthew E. Monaghan, chairman of Medtrade exhibitor Invacare, and Robert K. Gudbranson, senior vice president and CFO, will present at the Jefferies 2015 Global Healthcare Conference in New York City on Tuesday, June 2 at 10:30 am ET. The live audio webcast of the presentation will be available at http://wsw.com/webcast/jeff88/ivc, and will be accessible for replay for 90 days following the conference.