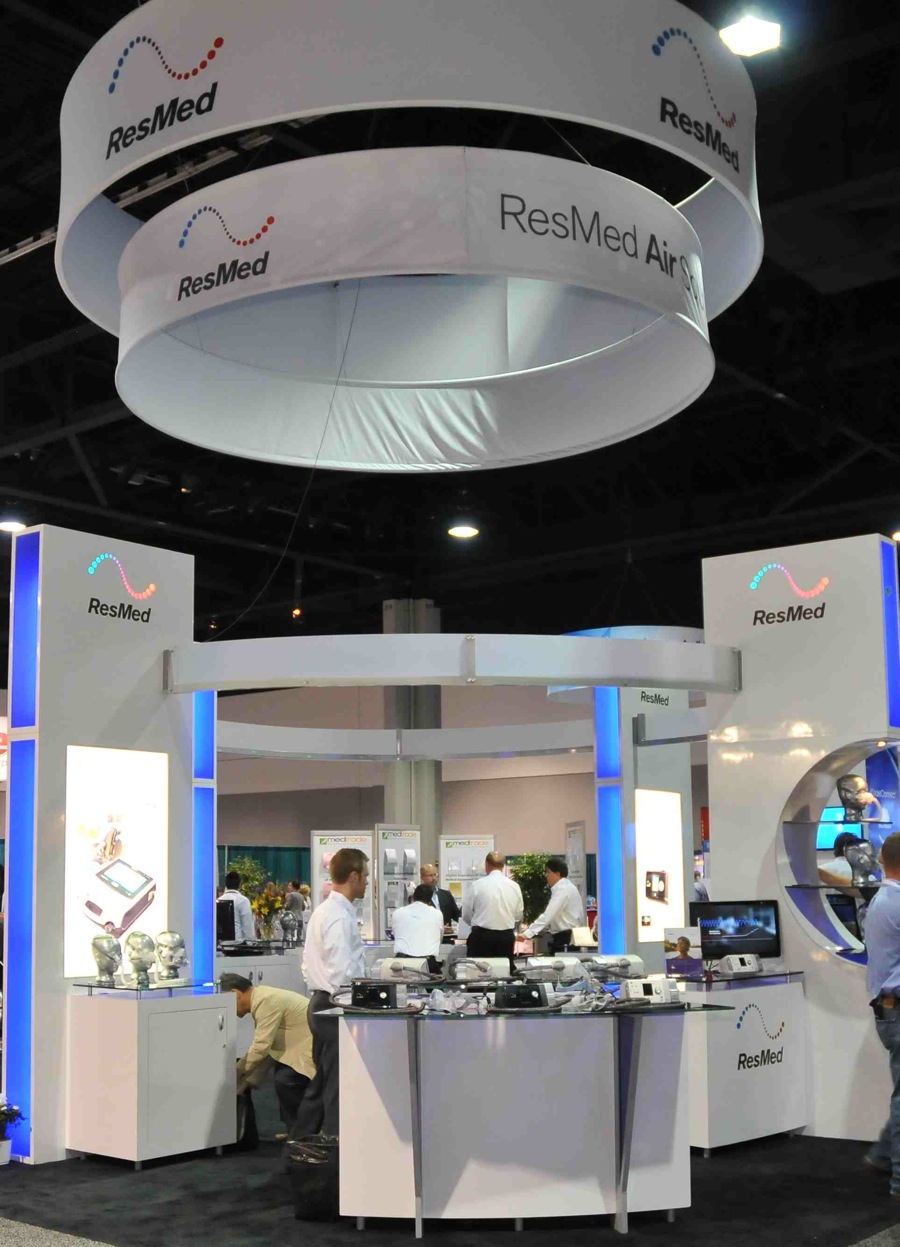 SAN DIEGO – Quarterly revenue for San Diego-based ResMed (Booth # 2011 at Medtrade, scheduled for Oct 26-29, 2015) was up $453.1 million, a 9% increase compared with the quarter ended June 30, 2014.
Net income was $87.5 million, consistent with the quarter ended June 30, 2014. Diluted earnings per share for the quarter were $0.61, consistent with the quarter ended June 30, 2014.
"We finished the year with strong double-digit constant currency revenue growth and greater than 50% flow generator growth in the Americas during the fourth quarter," said Mick Farrell, CEO of ResMed. "As expected, we have also achieved a solid return to growth in our mask business. We have continued our active share repurchase program and the board has also declared an increase in our dividend.
"This quarter we grew our healthcare informatics capability with the acquisition of CareTouch and earlier today, we announced the acquisition of Curative Medical, an investment in China that will provide a complementary brand with a robust respiratory care and sleep apnea product portfolio," continued Farrell. "We will continue to invest in R&D and manufacturing for the Curative brand in China as we grow our new ResMed-Curative business."
Mediware to Unveil New CareTend Software at Medtrade
LENEXA, KS – Mediware Information Systems (Booth #1319 at Medtrade), a provider of comprehensive post-acute care healthcare software plans a second scheduled release of their latest integrated product, CareTend.

 The planned and on-time release of the CareTend software will coincide with the 2015 Medtrade conference, scheduled for Oct 26-29, 2015, in Atlanta. The new release features the latest functionality for the home infusion and HME markets, including a new workflow management tool that more efficiently manages the major tasks necessary to process Infusion prescriptions and HME work orders. 


"Providing our customers software technology that makes their jobs easier and far more efficient is a key advantage to the software," says Paul O'Toole, vice president and general manager of the Home Care Solutions Division of Mediware. "I am very pleased that our customers will be able to see the new offering and begin benefitting from its new features and functions."