PEACHTREE CITY, GA – SIGVARIS has expanded its North American headquarters in Peachtree City, Ga. The manufacturer of graduated compression held a ribbon cutting ceremony (pictured) in late March to mark the occasion. Participants included local city officials, SIGVARIS employees, and members of the founding family.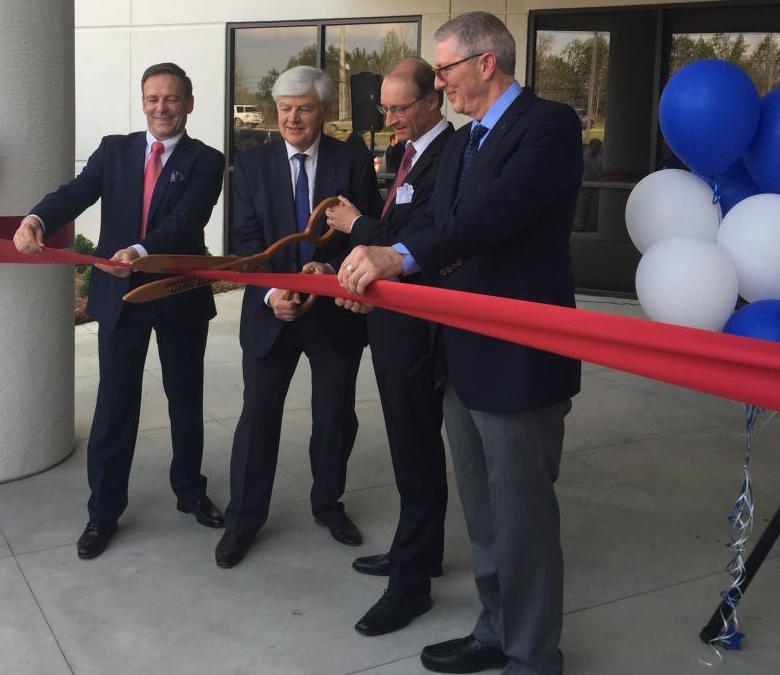 The state-of-the-art expansion includes 40,000 square feet of additional office, manufacturing, and warehouse space. The expansion will create more than 70 new jobs over the next 10 years. In 2017, SIGVARIS has already hired 18 new employees.
SIGVARIS also celebrated the grand opening of its new manufacturing facility in Holland, Michigan, this week as well. "We are proud to support the local community with both new jobs and products that are made locally that help promote health and wellness," said Scot Dubé, president and CEO for SIGVARIS North America. "This expansion will allow SIGVARIS to continue to make strides as a global leader in innovation for the compression market in North America."
SIGVARIS partnered with Peachtree City-based Tiernan & Patrylo Inc to complete the expansion and renovation project in Peachtree City. SIGVARIS has been part of the Peachtree City community since 1997. SIGVARIS is a family-owned Swiss business and regular Medtrade exhibitor that has been around for more than 150 years.