BROSSARD, QUEBEC – With a clear mission to limit the spread of germs and make caregiving easy, officials at Hygie Canada Inc, Quebec, plan to share their full selection of products at Medtrade, scheduled for Oct 31-Nov 3, at the Georgia World Congress Center in Atlanta.
Some Medtrade attendees will be seeing the Canada-based company for the first time at Medtrade, so Medtrade Monday sat down with Emanuel Couture-Armand, export director, Hygie Canada Inc, to get a better feel for what Hygie will be exhibiting at the show.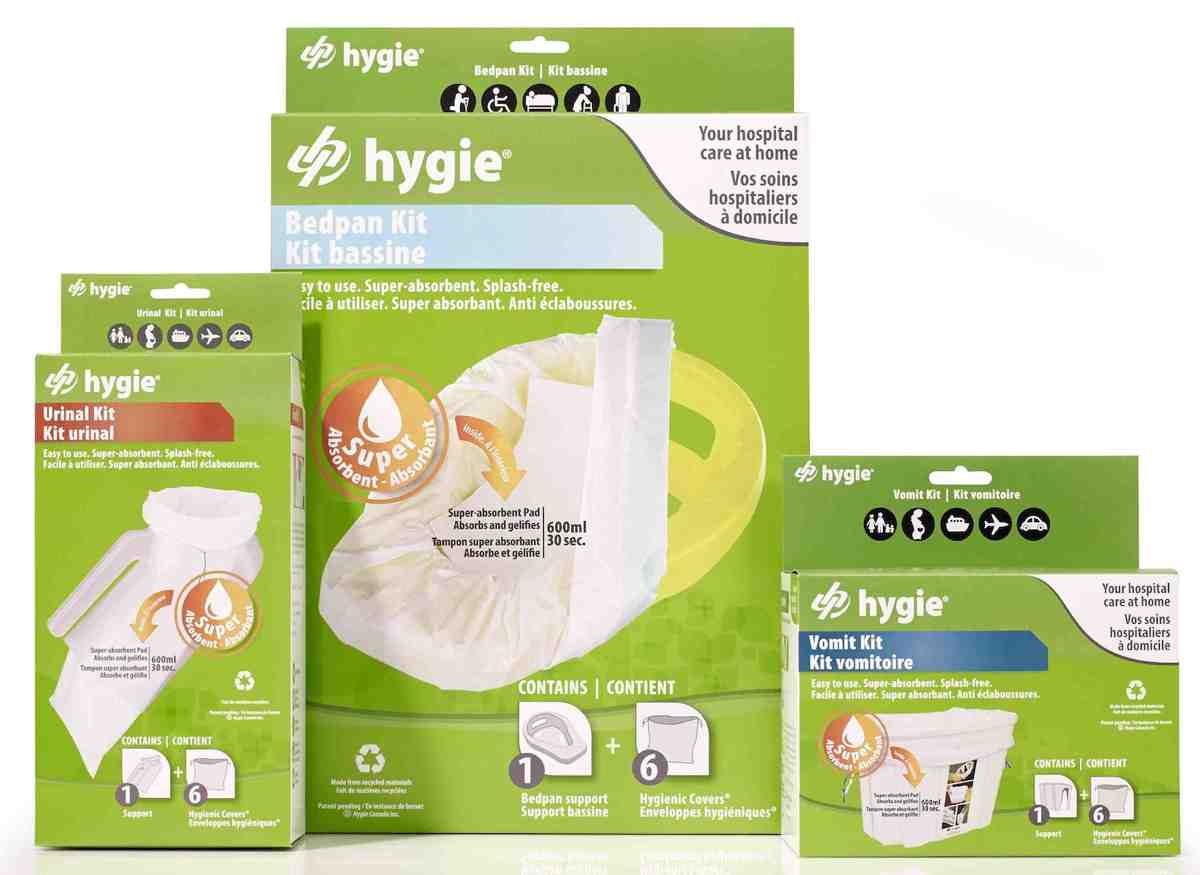 Greg Thompson, editor, Medtrade Monday: What products will you be showing at Medtrade that are of particular interest to HME/DME providers?
Emanuel Couture-Armand, export director, Hygie Canada Inc, Quebec: Our commode liners, urinal kits, and wash gloves are the main draw. We offer a full range of products that are designed to make home healthcare more comfortable and dignified for the elderly or mobility-impaired individuals. It basically contains all biological fluids in a safe and secure way, and eliminates cleaning, odors, and potential infections. It really helps maintain people at home as long as possible, while not impairing in any way their quality of life by solving one of the everyday problems that makes these situations challenging.
Thompson: Why did you decide to exhibit again at Medtrade?
Couture-Armand: We wanted the opportunity to meet the leading players in the field, reach our customers directly, and network with companies like us. Medtrade is the premier destination for that in the home healthcare sector. After seeing the success of the show in the past years, and hearing about other companies having good results, we decided to exhibit for the first time in 2014.
Thompson: How can your products help HME providers succeed in a tough reimbursement environment?
Couture-Armand: We offer products that are everyday use and repeat business. They present good margins to providers while driving traffic to the store and keeping the clients coming back for more.