LAS VEGAS – For providers who have been thinking about entering the compression therapy field, the Sigvaris Fitter's Course, scheduled for 10:00 a.m. – 4:00 p.m. on Monday, Feb 29, at Medtrade Spring, is an ideal opportunity.
"The Sigvaris (Booth #430 at Medtrade Spring) 6-hour presentation is a fantastic way for providers to start the show with in-depth understanding of compression therapy," says Kevin Gaffney, group show director, Medtrade Spring. "Compression therapy is a growing market."
Judith Brannan, associate director, Education & Medical Affairs, Sigvaris Inc, will lead the six-hour course, which is approved for 7.5 credits through ABC and 7 credits through BOC. Medtrade Spring officials sat down with Brannan to get an understanding of the course and the therapy.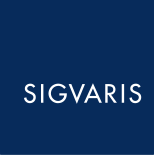 Medtrade Spring: Why should HME providers consider expanding into compression therapy?
Judith Brannan: Up to 50% of adults in your community have some degree of venous insufficiency. A "simple change of socks" may reduce the symptoms and minimize risk. However, your community "doesn't know what they don't know." With reimbursement and contracts being reduced, compression is a profitable cash sale. This seminar will help you be prepared to grow your business.
Medtrade Spring: What misconceptions are there about the business and/or medical aspects of compression therapy?
Brannan: Compression isn't just for older people. There is a definite trend taking place across the country for the benefits of compression during pregnancy, travel, athletics, and quality of life, as well as the medical need. They are "not just your grandmother's stockings."
Medtrade Spring: What can people expect at the 6-hour workshop on Monday, Feb 29?
Brannan: Attendees can expect to learn about how the venous system works and how, as well as why, it becomes incompetent. They will learn how compression therapy is a solution to venous insufficiency symptoms, how to properly measure, size, and fit a patient—and how to market and merchandise compression in their store. It will be an interesting day and all are welcome.
Attendees interested in any of these workshops may register for Medtrade Spring and/or add on to their existing registration by clicking here. To check out pricing for these workshops, click here.
Fitter's Course: Compression Therapy and Its Application in the Management of Venous Disease
10:00am – 4:00pm – Islander I
Speaker: Judith Brannan, Education/Medical Affairs Manager, SIGVARIS, Inc.
This workshop will cover: anatomy & physiology of the venous system; pathophysiology of venous disease; Chronic Venous Insufficiency (CVI); Deep Vein Thrombosis (DVT) and more.
Additional workshops scheduled for Monday, Feb 29, are:
An Introduction to the Certified Durable Medical Equipment Specialist (CDME)
10:00 a.m. – 4:00 p.m. – Islander F
Speakers: Jeff Hedges, CDME, President, R.J. Hedges & Associates; Wendy Miller, BOCO, LO, CDME, Chief Credentialing Officer, Board of Certification/Accreditation (BOC), and Carrie Green, Marketing Manager, Board of Certification/Accreditation (BOC), in collaboration with MED Group Materials
The Certified DME Specialist (CDME) is a person who demonstrates broad knowledge of the DME/supply industry, including prescription verification, intake process, product selection, dispensing and setup, documentation, billing, compliance, and performance management.
Approved for 6.0 credits through BOC
Billing and AR Management: Best Practices for Clean Claims
10:00 a.m. – 4:00 p.m. – Islander G
Speaker: Deb Mills, Implementation Consultant, Brightree
Join the Brightree experts in a workshop designed to help achieve clean claims. During this session, attendees will discover features and Brightree processes that are essential to effective billing strategies.
Mike Sperduti's HME Sales Excellence Training
10:00am – 4:00pm – Islander H
Speaker: Mike Sperduti, President and CEO, Emerge Sales Inc
Mike Sperduti has developed an intense sales training program, and for the first time ever at Medtrade Spring, he will teach his step-by-step sales process to meet sales quotas, income goals and serve an abundance of new patients.
Use #MedtradeSpring16 for all show-related social media.