LAS VEGAS – Come one, Come all! After major success and interest at Medtrade 2018, VGM Retail is excited to bring back Rise and Retail.
The second annual Rise and Retail will incorporate the uniquely collaborative elements of VGM's Brick by Brick: Retail Learning Workshops into 90 minutes of learning and brainstorming. If you have never attended one of these workshops, you can prepare for an engaging and lively environment coupled with attendee participation, tasty treats and active takeaways.
What makes this session different are the fresh ingredients delivered by your industry peers. VGM has found that in-person discussion garnished with expert-led roundtables is the recipe for nutrient-rich learning. After all, it tastes best to learn from the best (aka- the people who are in the weeds of owning and operating a cash business).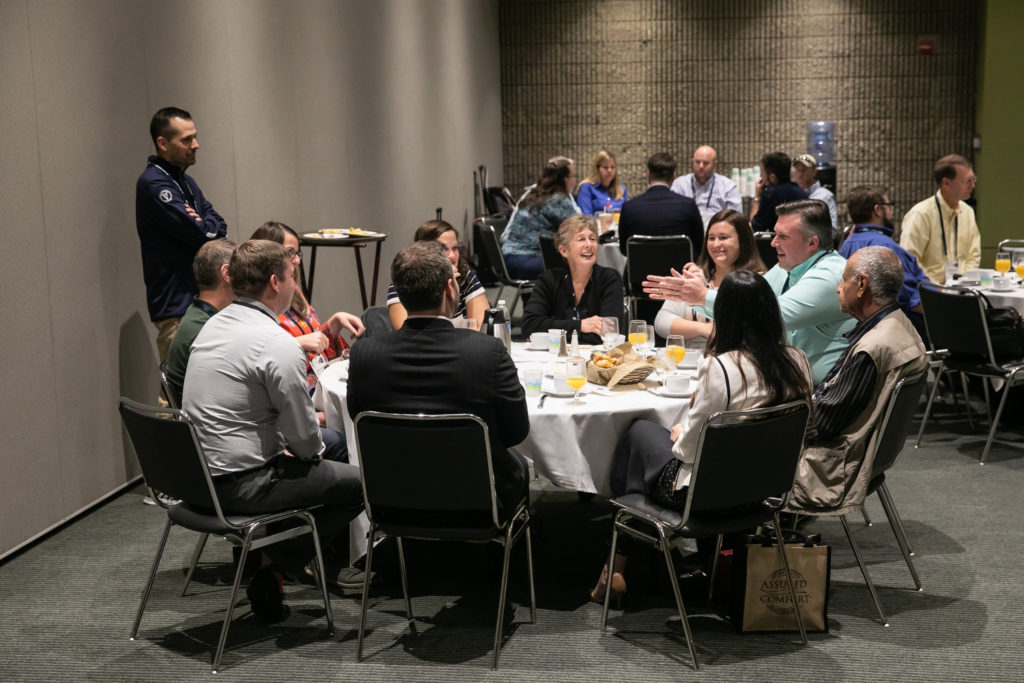 As you shuffle from the topics below, find yourself sifted into the mix of owners and managers that operate using variety of business strategies – all-cash models, partial cash models and insurance-based models looking to expand with retail. Wake up and join us Thursday, April 18 at 8 a.m. sharp so we can fill your brain and belly.
Roundtable topics incorporated in Rise and Retail Session are:
Marketing
Customers don't just appear out of thin air- marketing is a must! At this roundtable, discuss with like-minded attendees the dos and don'ts of marketing. Learn about what innovative marketing tactics are working for your peers and how you can use those ideas to captivate new and already loyal customers.
Employee Training
Employee sales incentives? Training resources? Employee Retention? Best practices training? Insert your question here. Combine brainpower with other providers and get solutions to these frequently asked employee training questions.
Products
Time to add sizzle to your inventory! Are you looking for trending products in the industry or strong sellers to add to current product categories? Fire up your questions and investigate what products will spark your sales.
Merchandising
Open the door, step inside, smell the air. All store owners know the satisfying feeling of walking into a well-merchandised store. At this roundtable, banter with the best and learn the how-to's of merchandising.
Rob Baumhover is director, VGM Retail Services.