EAST NORTHPORT, NY – Owners, sales managers and sales executives are facing the toughest times in our industry's history. The effectiveness of your sales team has never been more important, yet a majority of HME companies have sales people driving around using tired old sales strategies that aren't working and are not getting results.
When faced with challenges, unstoppable individuals and companies defy odds, set new standards and consistently create outcomes that others say are impossible. These mavericks and super pros have the courage and confidence to stand up and take responsibility and produce sales and growth when others are scared, confused and throwing in the towel.
I love a tough business climate. I love big challenges, and so do graduates of the 7 Step Sales Training. And hopefully you will join me and these top sales people at the Mike Sperduti HME Sales Excellence workshop.
This is a fantastic opportunity to raise the level of your sales ability and separate yourself from the rest of the pack. Think about what it would be like, and imagine how many more sales and new patients you will serve when you know:
• how to engineer a meaningful conversation and sales process to turn a medical facility into a referring account in 4 -6 weeks;
• how to be prepared and know exactly what to say and do in every situation to win the account;
• what specific activity and number of sales calls you need to make in order to feel 100% confident you will achieve your sales plan and income goals; and
• new and exciting nontraditional and advanced selling techniques/language patterns using the latest research and technology in neuro linguistics, neuro science, transformational grammar, and persuasive language patterns that give you an unfair advantage over your competition.
Recent testimonials said the following:
"I have taken several sales training classes, but Mike Sperduti's 7 step program is by far the best one I have taken yet. Having a training class geared specifically to our industry, taught by a pro makes it a win win. His concepts are non-traditional, but real and they work. By not wasting your time and prospects time, it is to the point and allows you to gain many more referrals in a shorter amount of time. I believe in my company, myself and now I know I can help others. It no longer feels like a sales job. It feels natural and the best part is your referral sources understand your value." — Mareesa Robledo, Home Care New England
"Mike is a passionate presenter and excels at engaging his audience and students in teaching selling techniques and principles that actually work. His attention to detail and willingness to hold you accountable throughout the consulting process leads to results that will exceed your expectations. The Emerge Sales training program is a great fit for anyone looking to reach the next level in their sales career." — Jonathan Walters, vice president, Monroe Wheelchair & Monroe Speech Designs
If you want to earn more, learn more. If you decide to register for the Mike Sperduti HME Sales Excellence Workshop, it will be the best decision you make for your business, or I'll refund your entire investment. Now when you think about it, you can look forward to Medtrade and have every reason to say "yes" to your new skills, abilities, and income by simply registering now.
We already have several awesome companies and individuals like you enrolled in the workshop, but don't worry, seating is limited to maximize the experience for each individual. You will get one-on-one answers to your specific sales challenges.
I am excited to see you and your team in Atlanta.
Mike Sperduti is president of the Mike Sperduti Companies, East Northport, NY.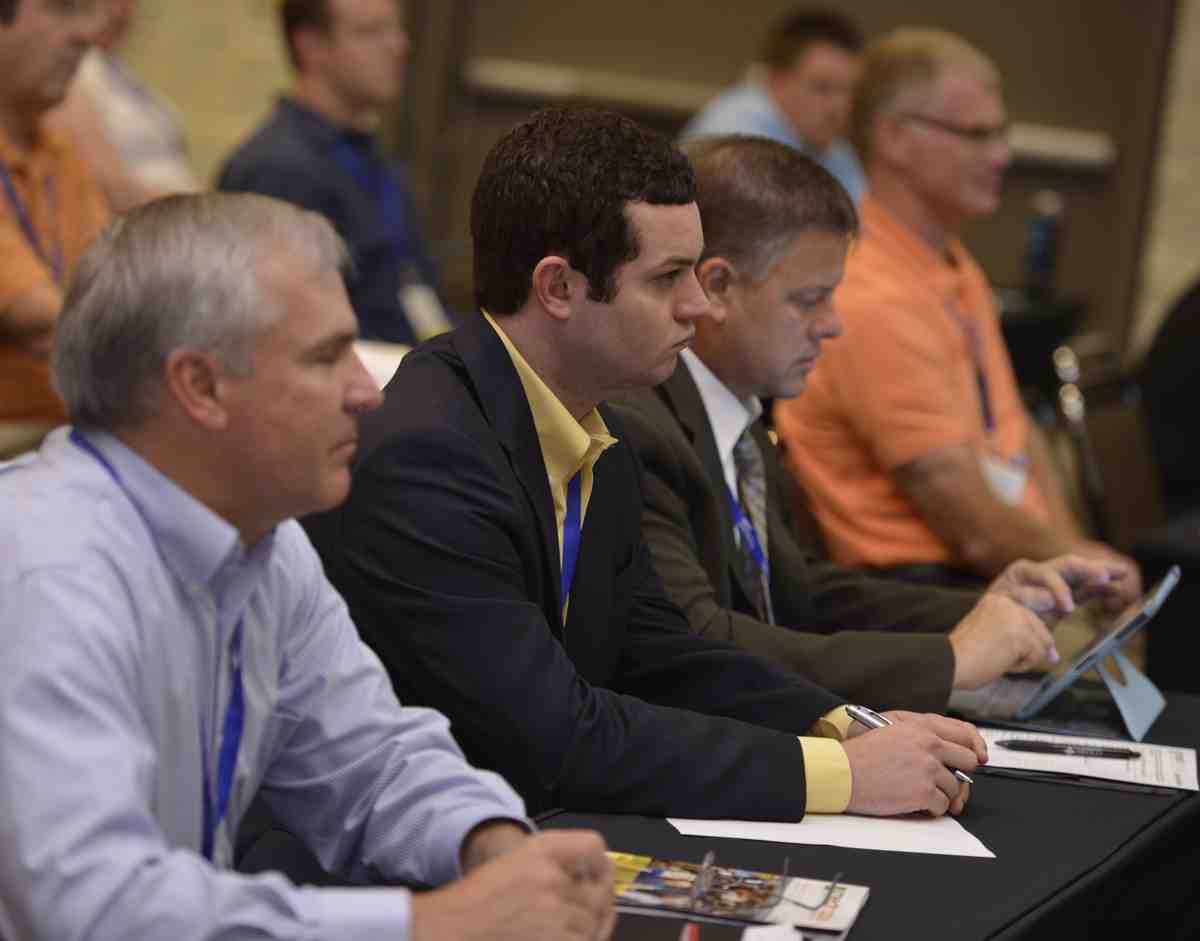 Those who want in-depth understanding in a multi-hour setting may instead choose to attend any of two additional six-hour workshops; one Fitter's Course (all scheduled for 10:00 a.m. – 4:00 p.m., on Monday, Oct 26); or the inaugural Brightree Summit – Tools of the Trade, a 1:00 p.m. – 6:00 p.m. array of educational tracks with several sessions and hands-on training from which to choose. Click Here for more info on the Brightree Summit.
See details below on the additional workshops, the fitter's course, and the Brightree Summit.
Brightree Summit: Tools of the Trade
Oct 26 • 10:00 am – 6:00 pm, session times vary
Join Brightree experts and your peers on Monday, October 26 for nearly a dozen educational sessions, as well as roundtable discussions, ask-the-expert sessions, hands-on training, and a cocktail reception. Registration also includes complimentary access to the Brightree Party at the Tabernacle on Wednesday evening (10/28).
Compression Therapy and Its Application in the Management of Venous Disease
Monday, October 26, 10:00 am – 4:00 pm – C208
Speaker: Judith Brannan, Associate Director of Education/Medical Affairs, SIGVARIS Inc
Approved for 7.5 credits through ABC and 7.0 credits through BOC
This workshop will cover the following objectives:
• Describe the anatomy & physiology of the venous system, including pathophysiology of venous disease
• Define Chronic Venous Insufficiency (CVI)
• Define Deep Vein Thrombosis (DVT)
• Identify which Diabetic patient will benefit from graduated compression.
• Define Compression Therapy and its application in venous disease & treatment
• Describe indications and contraindications for compression
• Demonstrate proper measuring & fitting of compression garments
• Understand the role of a compression garment fitter
• Identify how to grow your compression business and merchandising
An Introduction to the Certified Durable Medical Equipment Specialist (CDME)
Monday, Oct 26, 10:00am – 4:00pm – C209
Speaker: Jeff Price, MP, Chief Operations Officer, Board of Certification/Accreditation (BOC), in collaboration with MED Group
The Certified DME Specialist (CDME) is a person who demonstrates broad knowledge of the DME/supply industry, including prescription verification, intake process, product selection, dispensing and setup, documentation, billing, compliance, and performance management. This workshop will cover the scope of practice for the CDME and prepare attendees to take the CDME examination. Discover the value of the CDME for facilities in a challenging industry climate and how to market the credential to customers, referral sources, and third party payors. Certified Durable Medical Equipment Specialist (CDME) Exam Participants can take the CDME exam at Medtrade on Wednesday, October 28 from 8:00-10:00 AM, for an additional $50 (If not participating in workshop, exam is $150). This price includes the application and exam fees. To qualify, participants will submit their application and documentation to BOC before taking the exam.
New Foundations, Unlimited Possibilities
Monday, Oct 26, 10:00 am – 4:00 pm – C210
Speakers: Dan Greyn, Senior, Systems Consultant; Gail Turner, Senior Systems Consultant; Joe Simanton, Senior
Product Owner; Cole Helmer, Support Specialist, Computers Unlimited
TIMS software from Computers Unlimited is an all-in-one solution for patient intake, claims processing, document management, business intelligence, asset control, financial management and more. During this workshop, attendees will learn about new and innovative capabilities available in TIMS.
• Start the intake process the right way with in-bound document routing and imaging tools
• Extend the power of patient intake with user-defined workflows and customizable forms
• Simplify complex payer billing requirements with a powerful new billing rules engine
• Gain complete control over the documentation and authorization requirements of payers, physicians and patients with a flexible document management system
• Utilize dynamic work lists to super charge business processes and employee productivity
• Measure business and employee productivity with customized reports and Excel pivot tables
• Realize new levels of asset control with the industry's most comprehensive rental equipment management system
• TIMS has gone mobile! Utilize IPad and Android tablets for your medical delivery needs
• Reduce delivery costs with Roadnet Technologies' real-time dynamic routing capabilities
• Drive new efficiencies for your sleep business with web based CPAP compliance tools
Gain insight on how your unique business requirements can be addressed through using TIMS and CU's application development resources
Click Here for more information on Workshop Pricing.