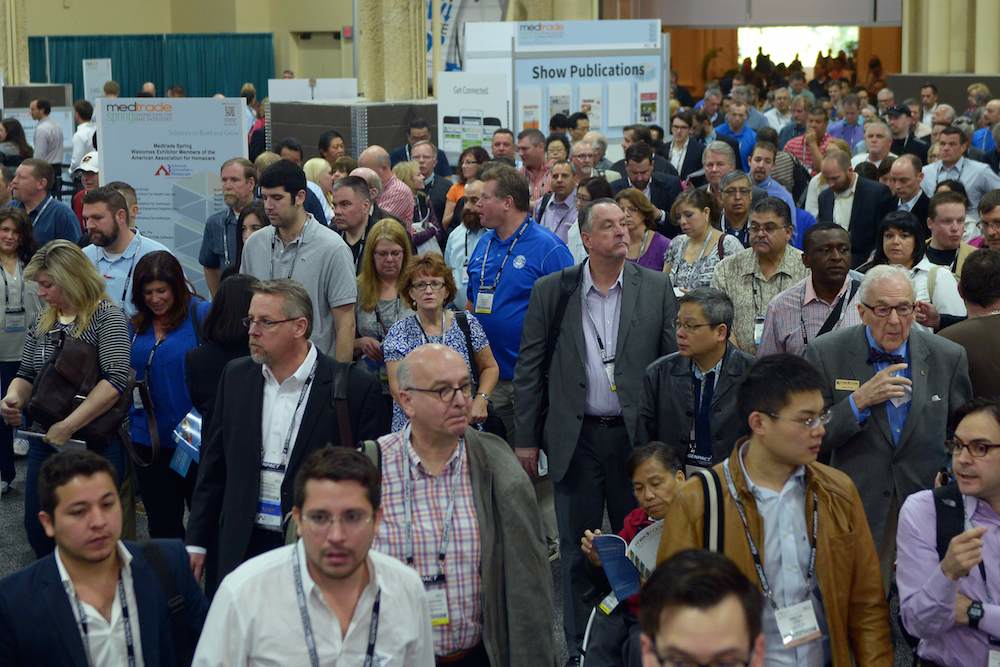 ATLANTA – Successful healthcare retailers care about their patients, and that kind of caring demands a new term—one that combines care and retail. "With that in mind, we and several friends of Medtrade came up with 'caretailing,'" says Kevin Gaffney, group show director, Medtrade. "We define caretailing as: 'The act of providing customer service and expertise to consumers willing to pay cash for health-related products that improve their lives and are beyond the usual scope of Medicare and other third party payers.'"
Caretailing continues to solidify itself in the world of HME, but experts caution that the retail world is no place for dabblers. "To be successful in this space, especially against big box stores, HME retailers are going to have to plan and market like big box stores," says Chris Kinard, vice president, Corporate System Development, LifeH2H, Columbia, SC, and a member of the Medtrade Educational Advisory Board (EAB). "Before choosing to do retailing, or 'caretailing,' be sure it's part of a very strategic and intentional business plan."
Jim Greatorex, business development consultant, VGM Retail Services, contends that one way to compete with the big box stores is it to not carry the same items. "They are going to carry the commodity items and generally in the lower end of quality," says Greatorex, who also serves on the EAB. "We can carry products for cost conscious consumers, but realize that if people are only shopping price, we will not win every sale. We can use our focus on promoting products that require a level of expertise to sell.
"Most HME Retailers have a close rate of at least 75% on walk-in customers, so we just need the product depth to make the purchase per customer higher with related product recommendations," continues Greatorex. "We also need to work with manufactures who will price protect and MAP price their products. If a manufacturer isn't willing to help retain the retail value of their products, then it's time to work with another manufacture."
"How do you compete against Amazon and Walmart?" asks Mike Sperduti, president and CEO of the Mike Sperduti Companies, East Northport, NY. "You don't. What you have to do is be a niche boutique specialist in a certain area and bring new and game-changing solutions to the market. That's why you need to go to Medtrade from Oct 26-29. The beautiful part of the HME space is we have the opportunity to bring out new and exciting products that you won't find in the big box stores."
Click Here to see the retail-themed educational sessions at Medtrade, and learn more about the art and science of caretailing.
Medtrade Early Registration is On for Three More Weeks
ATLANTA – Medtrade is set for Oct 26-29, 2015, at the Georgia World Congress Center in Atlanta. Those who choose to register now can save up to $75 on the Expo, and more than $200 on the Conference over later rates and/or day-of-show rates. Click the link below to register for Medtrade 2015
http://registration.experientevent.com/showMTH151/default.aspx?flowcode=Attendee