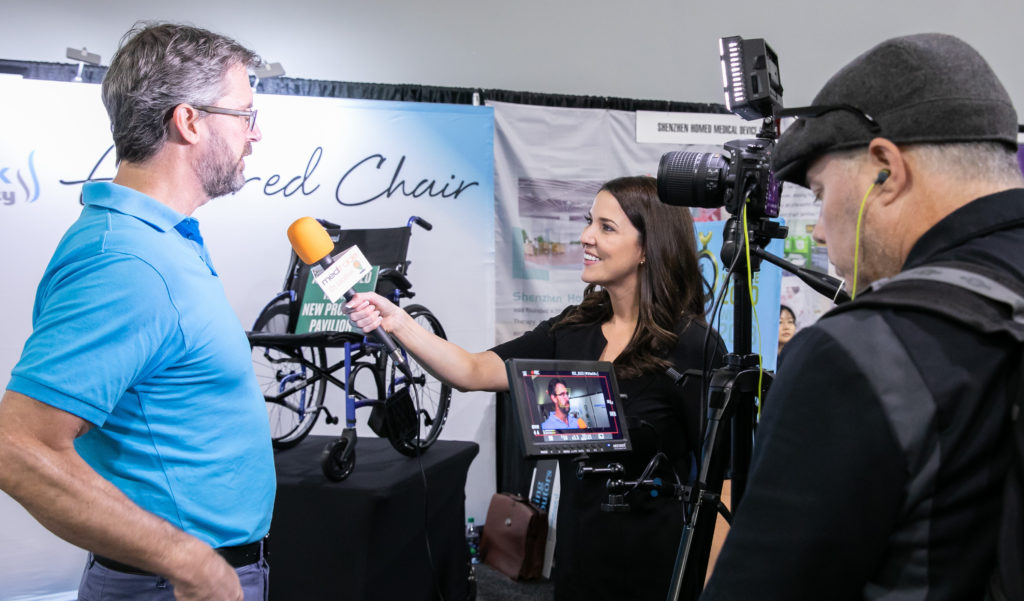 ATLANTA – In a sea of innovation at last month's Medtrade, the STRONGBACK24 Flip stood out, earning Honorable Mention in The Retail Product Awards, sponsored by VGM Retail. For Laurence Lougee (pictured here being interviewed at Medtrade), president, Strongback Mobility, the success of the STRONGBACK24 Flip depends on the ability of buyers to see that quality matters when it comes to wheelchairs.
"The biggest misconception about wheelchairs in general is that they are all the same in that they are all uncomfortable—so people think it does not matter which one you buy," Lougee says. "With the introduction of STRONGBACK wheelchairs to the market, we have definitively shown how absurd this misconception really is."
At last month's Medtrade in Atlanta, visitors to the Strongback Mobility booth at the Georgia World Congress Center had a chance to sit in the chairs and feel the quality. That in-person interaction earned a lot of votes in the Retail Product Awards competition.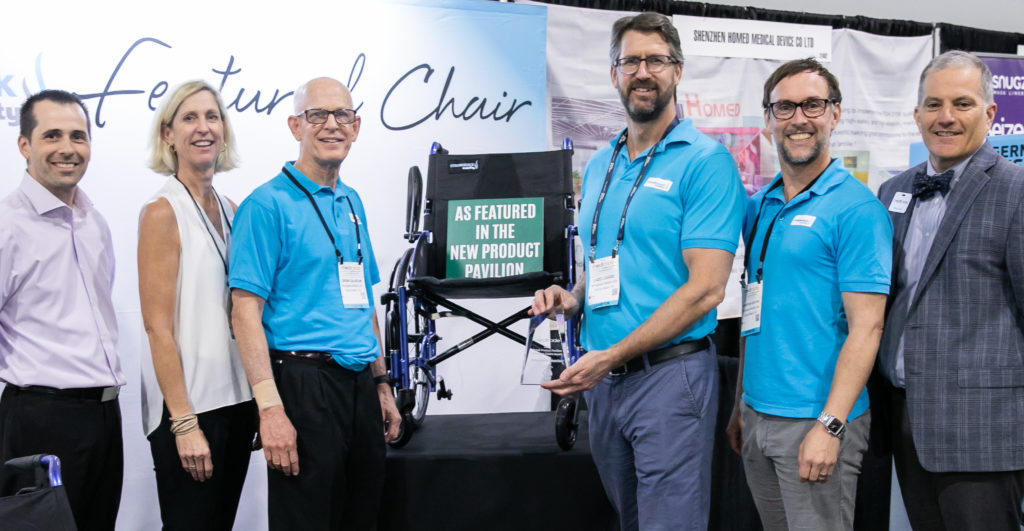 "People love our chairs in general because of the extreme comfort, healthy ergonomics, quality of manufacturing, and sleek design," Lougee says. "When we told Medtrade attendees we made it better by making transfers easier, they loved it even more. Our product did well in the voting because it is in a special price point where retailers can make a bit more money while providing customers with a much better product to improve users' quality of life."
Lougee is optimistic about the mobility industry, with users growing due to an aging baby boomer population. "The level of education about the importance of good posture is growing, and wheelchairs as a cash business is growing," he says. "These are all important factors for Strongback Mobility and our retailers."