OLD FORGE, PA – Medtrade exhibitor Golden Technologies was recently awarded their third consecutive five-year contract by the Department of Veterans Affairs (VA) to supply mobility products. Golden proudly provides power scooters across the VA nationwide to enhance the quality of life for Veterans and allow them the freedom of movement and independence they so deserve.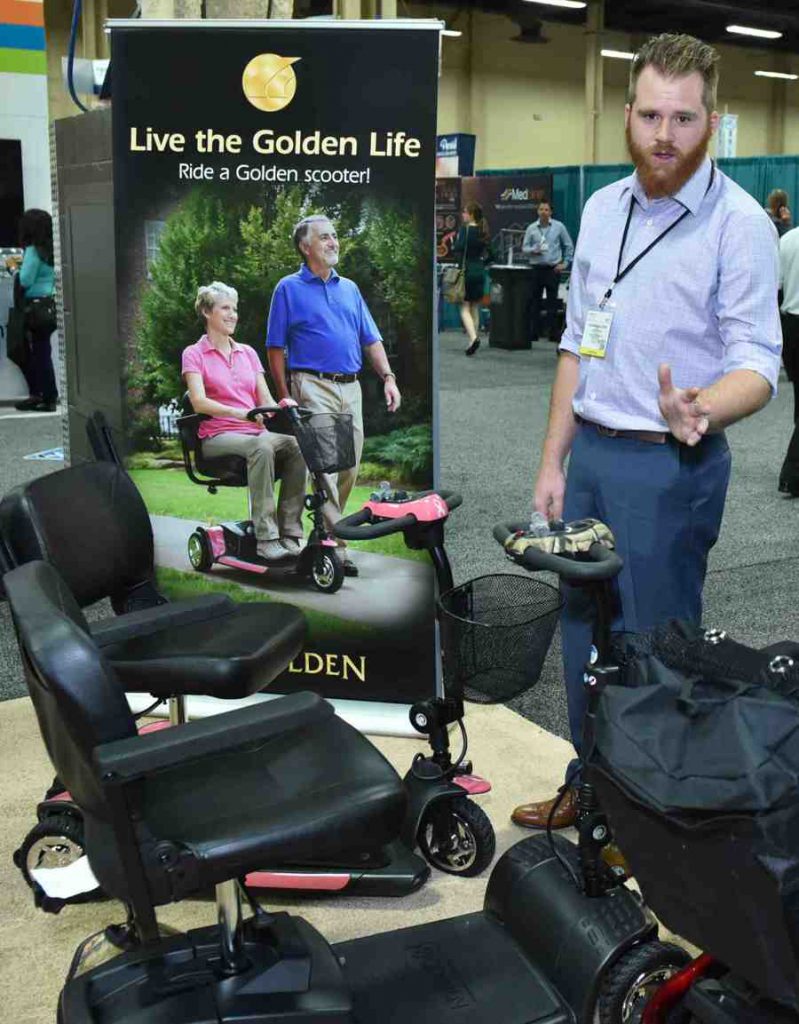 "We are humbled and honored to continue to provide top of the line power mobility equipment to our Veterans," said Rich Golden, CEO of Golden Technologies. "The Golden Companion GC240 and GC340 power scooters allow them to access medical care and to accomplish necessary tasks in home and community environments that are so important as they gain more independence," he added.
"I am extremely proud and grateful that Golden Technologies has been awarded the Nationwide Scooter Contracts by the VA. For the past 15 years, the continuous effort and determination of the entire Golden team – from our VA Customer Service, VA Technical Service, Production, Research & Development, and Shipping departments have demonstrated our dedication and commitment to the Department of Veterans Affairs and our nation's Veterans," said Donna Payer, VA national account director. "We are all very proud of our awards and we are excited to continue our strong working relationship with our VA Medical Centers."
Golden was awarded their first nationwide scooter contract by the VA in 2003 for the categories of Mid-size 3-Wheel and Full-size 3-Wheel Scooters. The Companion GC240 and GC340 power scooters started shipping on April 20. The period of performance for the contract will end in April 2023.
Golden Technologies will be exhibiting at Medtrade, scheduled for Oct 15-17, 2018, at the Georgia World Congress Center in Atlanta. Look for early registration opportunities in mid June 2018.