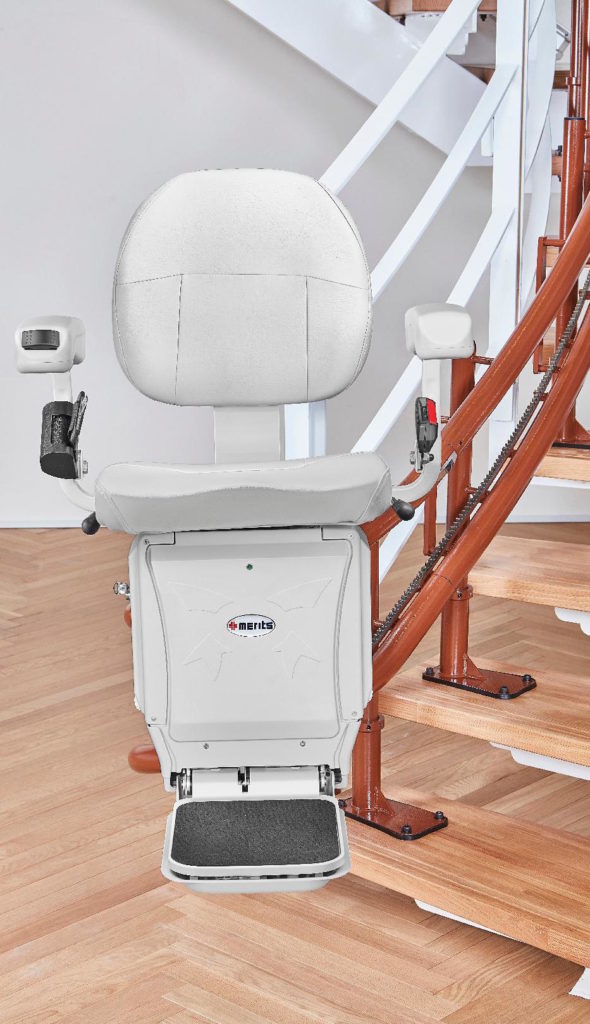 CAPE CORAL, FL – Long-time Medtrade exhibitor Merits Health Products is back again with straight and curved stair lifts as part of their pilot Home Access Division. The Aviator (straight unit) and the Navigator (curved unit) will be available for close inspection when Medtrade convenes Oct 15-17, 2018, at the Georgia World Congress Center in Atlanta.
According to Elizabeth McKinley, marketing manager, Merits Health Products, Cape Coral, Fla, production on both units begins this week in the sunshine state. "They will be welded and built to order here in Florida and then shipped to our customers," she says. "It is an exciting week for us."
Founded more than 30 years ago, Merits is known for its power mobility chairs and scooters, manual chairs, motorized beds, patient aids, and respiratory products. Even in a digital age, McKinley believes face-to-face interaction at Medtrade is still worthwhile.
"There are so many dealers out there still, even though so many have closed their doors," McKinley says. "It is really valuable to have product in front of our customers that they can touch and feel. We can look them in the eye and have one-on-one conversations about challenges, needs, and planning for the future.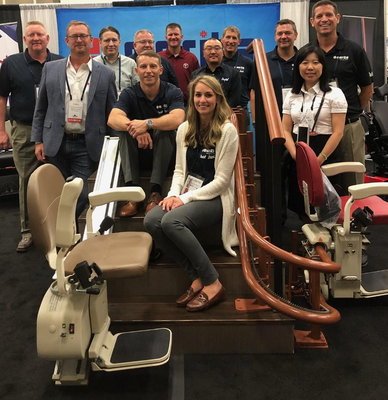 "We have a small sales force, and we try to call on all of our accounts, but time and travel constraints make it difficult," McKinley adds. "Medtrade is still a great place to get them together in one location and see a lot of dealers all at once, and that is worthwhile."
The Aviator and Navigator stair lifts are cornerstone products in the burgeoning home modification market. Providers interested in home modification should check out Merits on the Medtrade show floor and consider attending: The Home Modification Market: Great Opportunity Now – Wait till You See Future Potential, in room C210, on Tuesday, Oct 16, 2018, from 4:00 PM – 5:00 PM. The session will be led by Jim Greatorex, vice president, VGM Live at Home.
"The home modification market has seen steady growth for the last 5 years," Greatorex says. "We will look at the current market and its revenue streams. We will share data to gauge the current market value of Aging in Place for consumers over 65. We will look at HR 1780 [the Senior Accessibility Act], explain lobbying efforts, and take a view of the future market if that bill passes. This is your chance to learn this market, its opportunities, challenges, and how to participate."