LAS  VEGAS – Quantum Rehab® is launching its new Edge 3 Stretto™, a powerchair that Quantum officials say has the narrowest power base in America.
Quantum believes the Edge 3 Stretto will be a great fit for children, teenagers, and smaller adults because of its narrow footprint. "Stretto" means narrow in Italian, and the Edge 3 Stretto base features an overall width of 20.75" with 12.5" drive wheels.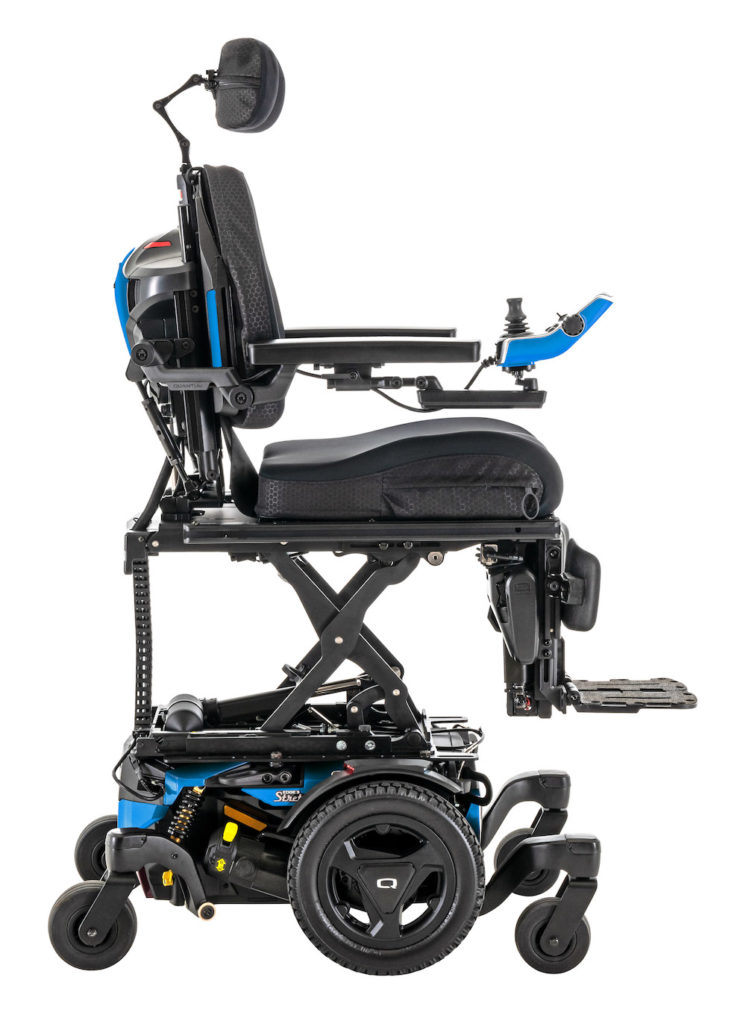 The Edge 3 Stretto provides maneuverability in tight spaces and is equipped with independent SRS (Smooth Ride Suspension). Optional iLevel® delivers 12" of power adjustable seat height at walking speed (up to 3.5 mph).
"Clinicians and providers have been asking Quantum for a narrow power base as there is a great need for one," said Jay Brislin, vice president, Quantum Rehab. "We spent a significant amount of time carefully developing the Edge 3 Stretto, which is designed to allow for all power positioning functions in a much narrower footprint than other Group 3 product offerings. We feel this power base will reach milestones never achieved before, especially among the pediatric power population."
The Edge 3 Stretto will be available for Medtrade Spring attendees to view when the show convenes March 3-5, 2020, at the Mandalay Bay Convention Center in Las Vegas. Find Quantum Rehab at Booth #1013.