ATLANTA – It's been a few years, but officials at Breathe Technologies decided to return to Medtrade, scheduled for Oct 15-17, 2018, at the Georgia World Congress Center. Medtrade attendees will be able to lay hands on Breathe's new Life2000 Ventilation System, a first-of-its-kind modular ventilation system consisting of a 1-pound, wearable ventilator that can provide full ventilatory support—while enabling ambulation and activity for patients.
Ray Gregg, senior director, National Clinical Education & Sales, Breathe Technologies, Irvine, California, agreed to chat about the company's return to Medtrade, as well as what attendees can expect when they visit Booth #1760 at the Georgia World Congress Center.
Q: Why did you decide to exhibit/return at Medtrade?
Gregg: Medtrade 2018 provides the ideal environment to formally announce the launch of our Life2000 Ventilation System. As the largest HME trade show and conference in the US, Medtrade 2018 provides Breathe with the opportunity to introduce this truly differentiating therapy to the largest, most diverse audience of HME providers assembled in one setting.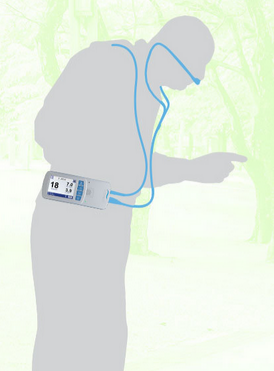 Q: What can Medtrade attendees expect when they visit your booth?
Gregg: At its core, Breathe has always been a patient-focused company, and we think our booth reflects that focus. The booth has a warm, inviting feel and was designed to highlight the positive impact that the Life2000 Ventilation System can have in the daily lives of COPD and other pulmonary-compromised patients. We never want to forget that our patients aren't just patients; rather they are parents, grandparents, friends and neighbors who frequently feel more and more relegated to the sidelines of life, as progressive daily symptoms such as shortness of breath and an increased work of breathing results in a more and more sedentary lifestyle.
Today's home ventilation options for COPD are primarily nocturnal or rescue/recovery therapies that are applied to patients while they are sedentary in a bed or chair, and that's unfortunate, because COPD doesn't just start at 9:00pm every evening for these patients. More Mobility…More Activity…More Life is one of our mottos at Breathe, and the Life2000 System provides patients with just that; a practical ventilatory therapy option that can reduce their daily symptom burden and provides patients the opportunity to increase their functional and daily activity levels and quality of life.  We think our booth personalizes that message to the audience.
Q: Why are face to face trade shows still valuable in 2018?
Gregg: The opportunity to engage with current and potential customers live, in real time, is invaluable.  Particularly in the case of Breathe, in which the product is novel and unique, prospective customers want to touch, feel, and evaluate the Life2000 in person. Breathing IS believing when it comes to the Life2000.  Some customers have difficulty believing that a ventilator can truly be 1-lb and fit into a palm-sized, wearable form factor, or that a patient can truly be ventilated through our low-profile, 5 mm diameter tubing nasal pillows interface.
Those doubts are quickly erased when a customer has the opportunity to breathe on our open ventilation therapy. With volume and pressure capabilities of 2000 ml and 30 cm H2O, respectively, the Life2000 is more than capable of meeting patients' daily ventilatory needs, while providing them with a practical option for helping to improve and increase their daily activity levels, both in and outside the home.
Q: What new features/updates (if applicable) have you added this year (or recently)?
Gregg: While Breathe has had experience with wearable ventilation for several years with the NIOV device, the Life2000 Ventilation System is an entirely new class of product for us. The Life2000 is FDA-cleared in the same class categories as the current leading home ventilator options, and it recently received PDAC coding under the E0466 and E0465 Medicare billing codes.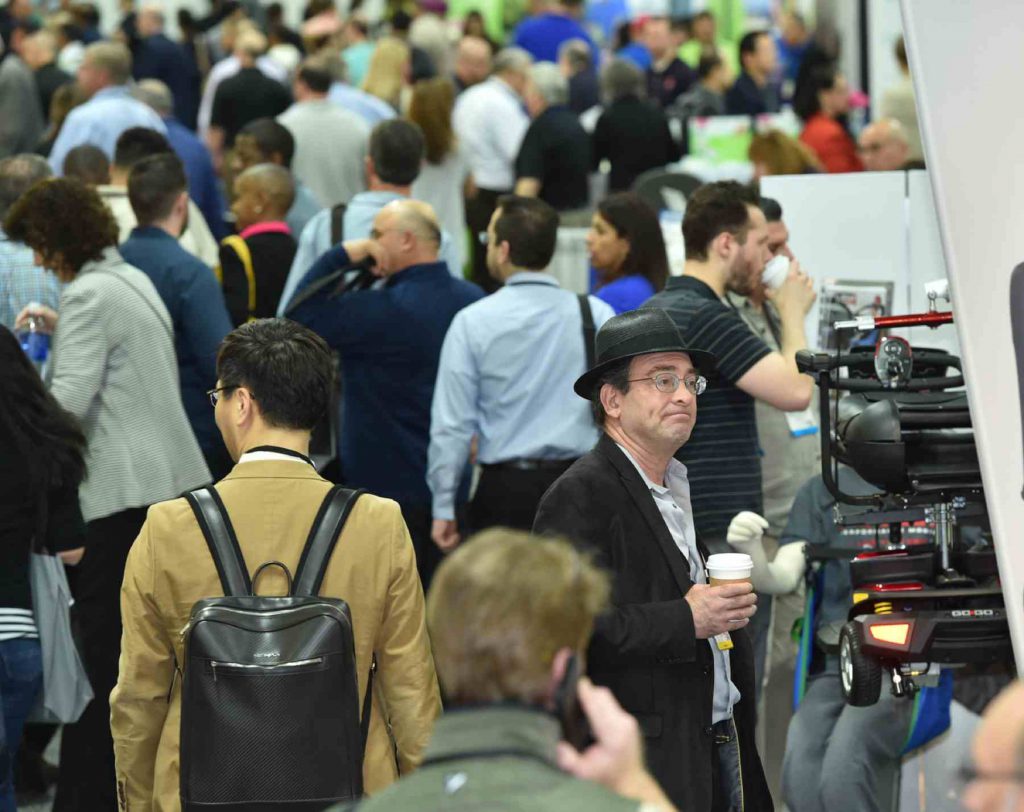 Q: The competitive bidding program has negatively affected the industry, with some estimates as high as 40% of DME providers going out of business. How have you adjusted your business model to accommodate providers who are still around post competitive bidding?
Gregg: We feel that many of the turbulent headwinds that the HME industry has experienced over the past few years as a result of competitive bidding and supplier consolidation, have largely subsided. In many ways, the wind is now at our backs, as we see providers focusing more and more on long-term patient outcomes and operational efficiencies. Often, new therapy technologies are playing key roles in helping to achieve these goals, and the Life2000 is poised to be one of those new therapy solutions.
Q: What's your level of optimism at this point about the DME industry in particular and/or the respiratory field in general?
Gregg: Breathe is very optimistic about the home respiratory and HME industry. Acute and facility-based care accounts for the largest percentage of the annual economic cost in the treatment of COPD and other pulmonary disorders. Payers and integrated health systems are shifting the payment environment from cost-based to outcomes-based, and are looking for solutions to help in the management of high-cost chronic conditions.
More and more HME companies are transitioning into chronic disease management companies, and partnering with payers and health systems in the development of high-touch, high-interaction programs.  The HME industry as a whole, is positioned to play a key dual role in helping to drive down costs and improving outcomes.
As a result, homecare providers are looking for unique therapies and solutions.  Breathe Technologies is poised to assist providers in accomplishing both goals with our open ventilation therapy, which has been shown in two separate studies to reduce 1 year healthcare utilization by an average of 79%, and resulted in a post-one year ongoing compliance rate of 91%, respectively. The Life2000 offers the ability to ventilate, oxygenate, AND ambulate patients for improved outcomes, and Breathe is excited to see the positive impact that wearable ventilation therapy will have in 2019 and beyond.
Register for Medtrade 2018.