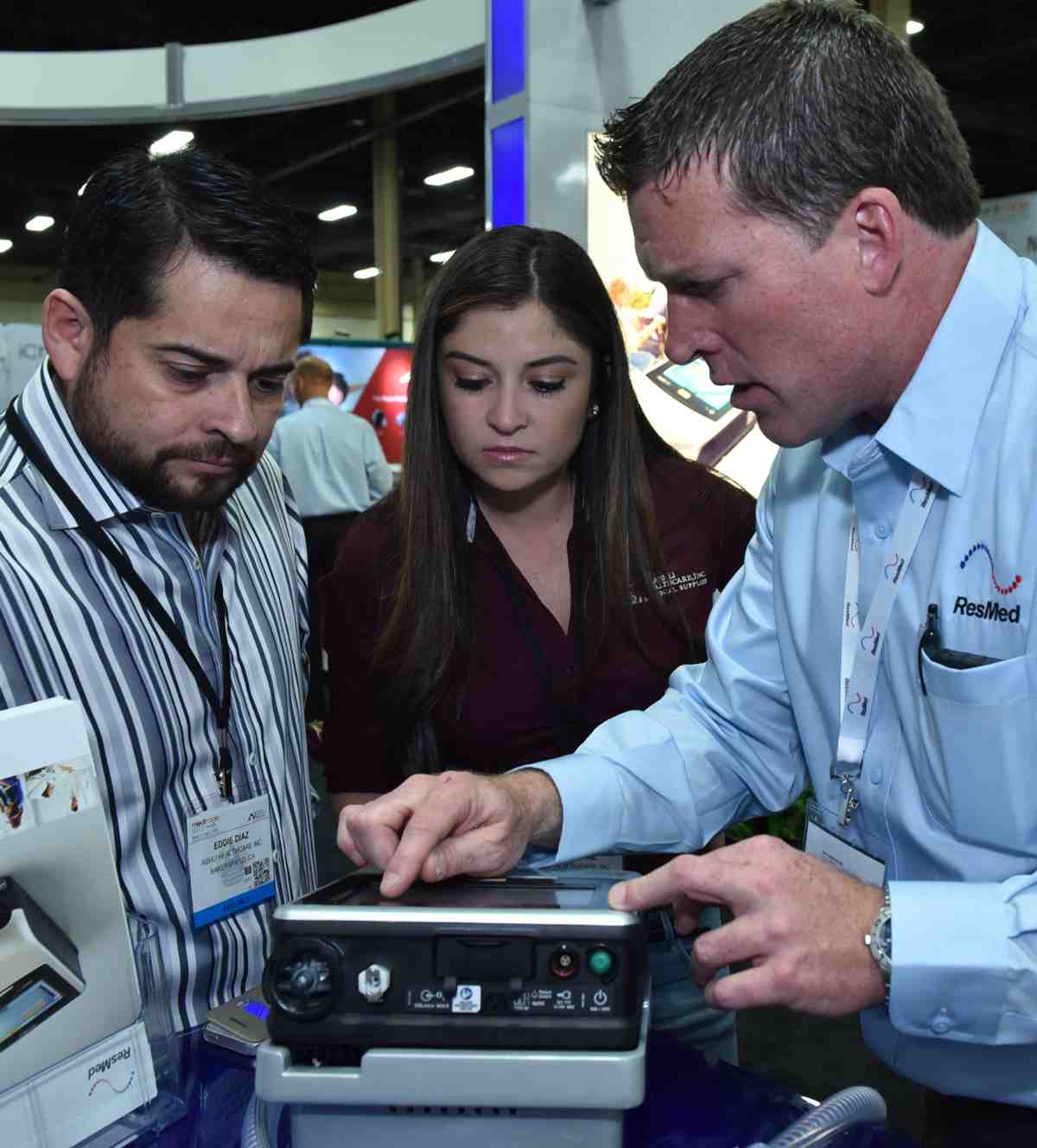 SAN DIEGO – ResMed (Booth #636 at Medtrade Spring, scheduled for Feb 29-March 2 at the Mandalay Bay Convention Center in Las Vegas) has acquired Inova Labs Inc (Booth #441 at Medtrade Spring), a privately-held medical device company that develops and commercializes innovative oxygen therapy products.
"We are excited to complete this acquisition, which expands our offerings and solutions to address a global COPD epidemic impacting tens of millions of people," said Mick Farrell, CEO of ResMed. "This acquisition is an important step to reach our goal of improving 20 million lives by 2020."
With the acquisition of Austin, Texas-based Inova Labs, ResMed's respiratory care portfolio now encompasses portable oxygen concentrators and stationary options for the home. Key products include: LifeChoice Activox portable oxygen concentrators and Activox DUO2, a fully integrated stationary and portable oxygen concentrator system.
Lincare Signs Agreement to Acquire American HomePatient
CLEARWATER, FL – Lincare, a nationwide provider of respiratory therapy services in the U.S., and American HomePatient Inc, have entered into a definitive agreement for Lincare to acquire American HomePatient from Highland Capital Management L.P.
The transaction, which is subject to customary approvals and regulatory review, is expected to close in the first quarter of 2016. "The acquisition of American HomePatient will further our strategic growth as we strive to set the standard of excellence for respiratory care delivered in the home," said Lincare CEO Kristen Hoefer. "Our dedication to quality care, professionalism and responsiveness has helped us achieve consistent growth and success, and we look forward to this opportunity to work with the employees and customers of American HomePatient."
AHP reportedly employs approximately 2,700 people in 220 branches across 38 states. Rick Glass, president of Steven Richards & Associates, said American Home Patient had been for sale for some time and Lincare was an "obvious" buyer.
"They [Lincare] are going to get the increased efficiencies that they need to survive in the reimbursement environment," said Glass. "American Home Patient had a good percentage of their business outside of rounds one and two [of competitive bidding], so they had a big hiccup coming this month due to competitive bidding reimbursement rates being applied to rural areas."